Edit, apparently they forgot to enable HTML in this forum. I'll go mention it to the admins. If they don't bother reenabling it I'll come back and edit the pics, but I don't want them too big and I can't change that with BBCode....
----
Yay for getting a forum for this!
Just sold my first bike on Saturday (82 Kawasaki Spectre 750 - or KZ750N1, the shaft drive version of the KZ line). :( Kinda miss her. But, I'm currently working on a 96 Honda CBR600 F3 I picked up. Trying to nurse her back to reasonable health. She's not in pretty shape cosmetically, but what a completely different feel from the Kawi. :freakdanc: I may just enjoy her for a while and sell it for something else later on, or I may get all new plastics, since the frame and all that seems to be in decent shape.
Mods on the CBR are a Yoshi exhaust and K&N filter. Also has a rear fender elimination and front flush bubble turn signals. Just gave her all fresh Honda OEM fluids, NGK plugs, and she's having the carbs cleaned and rejetted as we speak. I don't know what the mechanic plans to use for the jets yet.
JVR & Kris....I'm so jealous of you guys. :( No good riding roads anywhere close around here. No fair. I love all those Peninsula roads. :yumyum:
Anyway, a few horrible pics. Sorry. The white balance got changed by accident and it was starting to rain so I didn't take time to play with it. Old pics (and have my Mazda6 rental in the background), I'll try to get some new ones later on.
The only surviving pic of them together and assembled :rofl::
The Kawasaki w/ my old E39.....how sad, both gone now: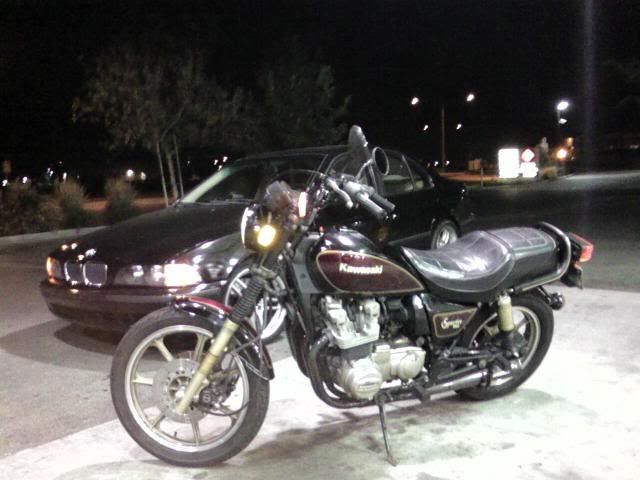 I got down and busy on the bike (together shots as well, even the Jag made it in!):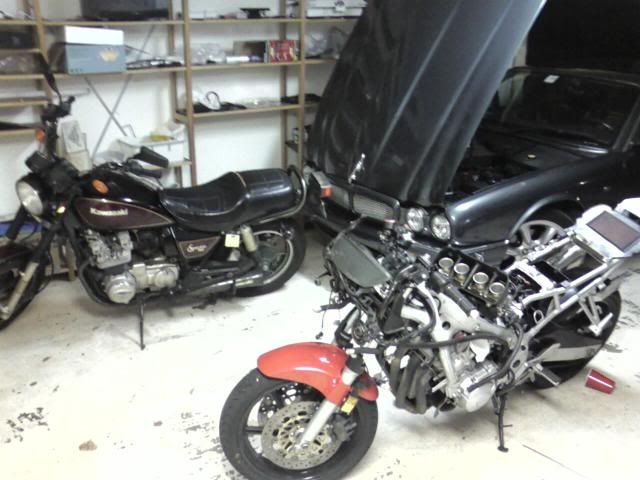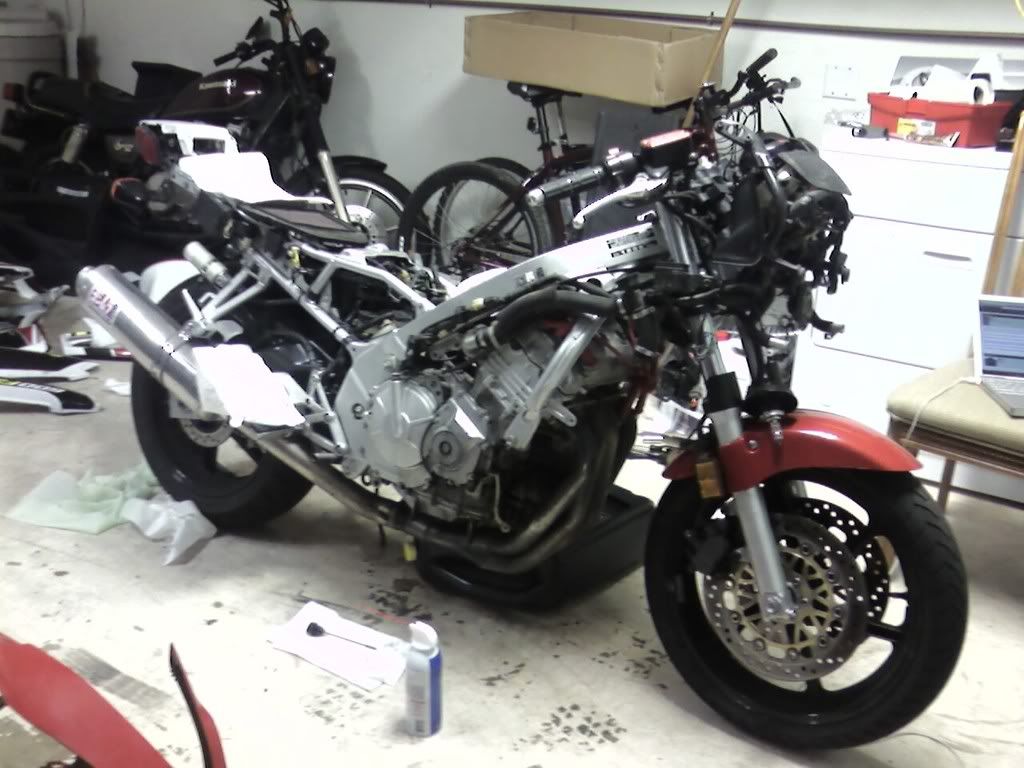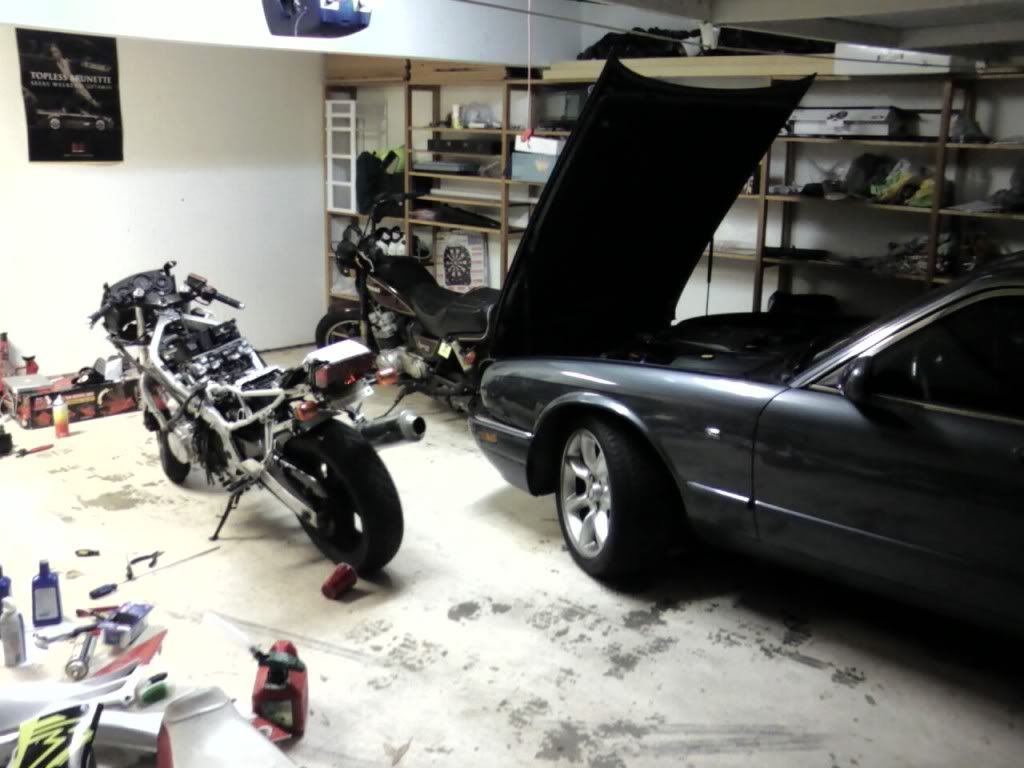 Last shot of the CBR, long ago while she was still assembled: