| | |
| --- | --- |
| cobra228 | 07-12-2012 06:18 PM |
---
Umnitza Twin Pipes Exhaust Review

Hello everyone,
This is my first post here. I have owned my M5 about a year now and I love it! I came from the E36 M3 world and although I miss that car the M5 does a lot of things well. I recently installed a cat-back exhaust system and I wanted to give a review on my experience so far with this exhaust. It's been on the car for several weeks now and I love it. The build quality is great and the finish is very highly polished which may not be the taste of some but I like it. There is no drone at cruising speeds and similar to the muffler delete, its quiet unless you get into the throttle. I'll attach my video along with a few pictures. Overall I am very pleased. Great product for the money.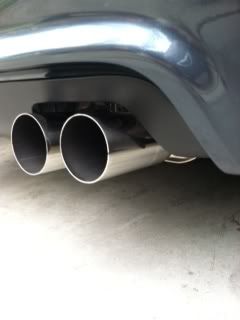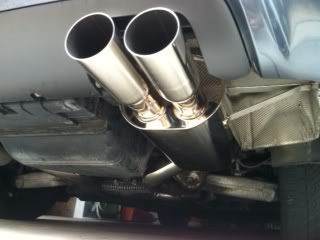 http://youtu.be/nWZX9g9OJAM
| | |
| --- | --- |
| THE TECH | 07-12-2012 06:28 PM |
---
Looks and sounds pretty good.
| | |
| --- | --- |
| umnitza | 07-15-2012 12:49 PM |
---
Nice!
All times are GMT -7. The time now is

04:11 AM

.
Powered by vBulletin® Version 3.8.7
Copyright ©2000 - 2015, vBulletin Solutions, Inc.
© 2001-2015 performanceIX, Inc. All Rights Reserved .: guidelines .:. privacy .:. terms