06-29-2005, 12:19 PM
Ex-Dictator

Location: *

Join Date: Dec 2001

Posts: 26,111

Mein Auto: Saab
Marcus, that's a 315 Cabriolet, built in 1935.

The owner is Mr Bertl Kohne from Austria. I have checked the Edelweiss Classic Club (check the little blue plate on the bumper). It looks like the owner and his wife are attending the Classic Rally every year.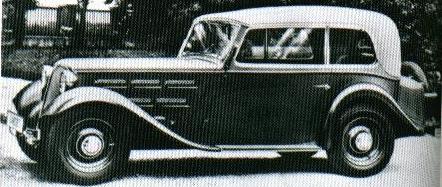 __________________
"Effective leadership is not about making speeches or being liked; leadership is defined by results not attributes."