02-08-2007, 02:10 PM
Freude am Fahren

Location: Tucson, AZ

Join Date: Dec 2006

Posts: 2,388

Mein Auto: 2003 540i/6 //m-tech
Cup holders in your E39 in 10 min. less than $5.


I hear everyone whine about the lack of functional cup holders in their cars. About a week after I acquired my E39, I solved this problem for less than $10 in about ten minutes.

Step 1. Go to your local Wal-Mart and buy a set of Bell cup holders. They come in a package of four and cost less than $5 (on sale they're less than $2). They also come in several colors so you may be able to match your interior Mine is grey so I bought grey.






Step 2. Break off the little tab that turns down on the end of two of the cup holders. SEE BELOW.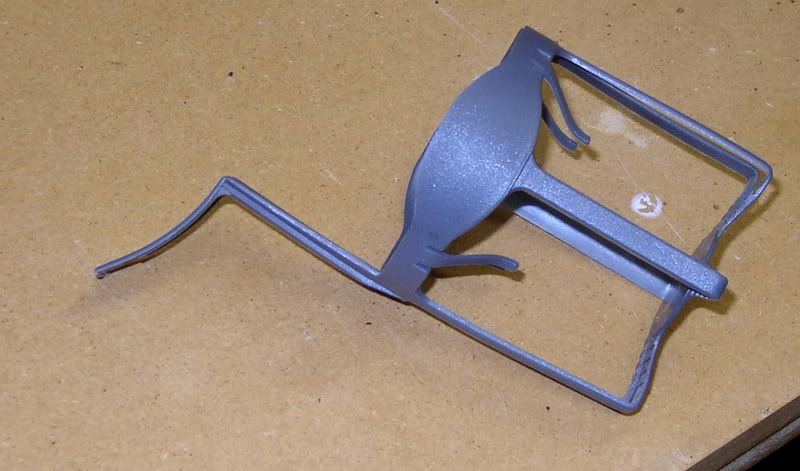 Step 3. Slip the end of the remaining tab into the seam along side the center console in front of each front seat.






You now have very serviceable cup holders in your E39. They will even hold a Big Gulp! And if they do ever spill (mine never have) it will be in the floor.







OPTION: Take the remaining two cup holders (without the tabs broken), lift the rear seat cushion slightly, slip in the tab and snap the seat back down. You will now have an E39 with cup holders both front and back.







I'm tired of hearing about people complain about something that is so trivial and can be solved with just a little bit of ingenuity. It is a great car and I'm more interested in driving than drinking. But once in a while you do need a sip of water.


/wej
__________________
chiefwej 2003 540i ///m-tech 6-speed
Black Sapphire Metallic w/gray