09-17-2008, 05:44 AM
Wrencher

Location: North of Memphis

Join Date: Oct 2007

Posts: 252

Mein Auto: Autos
New ride height and Lip
---
I finally got around to putting on my new suspension. It didn't lower as much as I wanted but it is definitely better. I also straightened out the lower valance and installed the new IS lip spoiler. I painted it black because I thought that with all the black and silver on the car the contrast would look cool. I also painted the rear deck spoiler black. Excuse the cell phone pics my camera is DOA and I haven't bought a new one yet.

I think the rear is still too high, but some of my friends like the rake it has on it. I was hoping for a little more level and a bit lower.

Before.



After and before paint.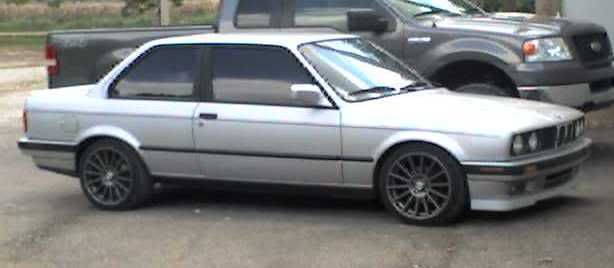 With paint.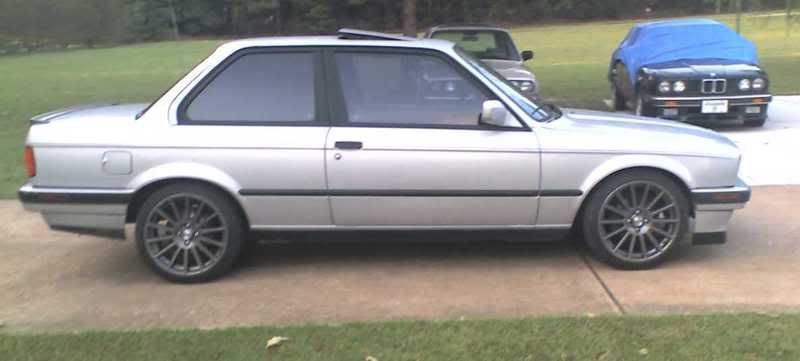 __________________
1987 325is
1990 325i
1990 318is
1997 Z3
1996 328ic
2006 F150 Super Crew