12-05-2008, 12:13 AM
Fitness Freak {}=={}

Location: NorCal

Join Date: Nov 2008

Posts: 1,184

Mein Auto: Lexus SC turbo
Quote:
Originally Posted by
dwulffusa
Pics from LA Autoshow. I am alot more partial to it than an SClass or previous 7. There is a alot of improvements over the previous 7, tactile quality is top notch, adding some rounding to edges of the interior panels, dashboard, vents etc and adding extra bezels around all sorts of things adds to the attention to detail and luxury feel and execution. I applaud that the gearshift has moved back to where it belongs, even if it is only a joystick.
I still think an A8 has a more harmonious design, but I dont want to own one.

On these pics it looks very well.
__________________
Vadim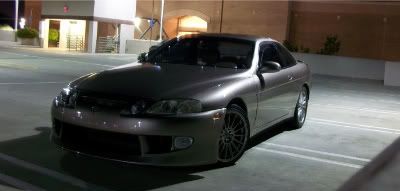 ^ Highway Beast ^
SC300
2JZGE NA-T