02-10-2010, 10:04 PM
The Canadian Prick.

Location: Fort McMurray AB

Join Date: Dec 2008

Posts: 12,979

Mein Auto: '96 328is Cosmos
Ed's Official 1000th post! Life starts here.
---
I will use this thread as mine own. Anything of epicness for my girl will go here from now, 'till rust do us part.




Quote:

Originally Posted by

jonesin
Disclaimer:

This happens each and every day and has since the Sixteenth Day of the Twelfth Month of the Eighth Year of the Second Millenium of our Lord.


I approach her a little in awe; marvelling at the craftsmanship. I open her door and the lights streams from the heavens with the angelic choir paying tribute. I sit reverently in her. She starts, purring like a dream. Sheer bliss occurs. The key is turned to the off position. I climb out, like falling upwards from a well. I die a little inside walking away from her.

Quoting myself because this brings tears to my eyes.





My first sight of her as mine.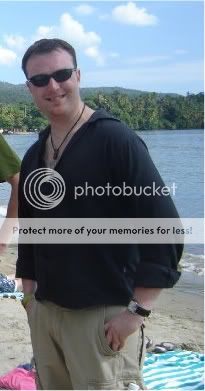 Recent Pic of me in the Dominican Republic.




Amber had wanted to see a pic of my facial hair.
iPhone Camera FTL.
__________________