03-20-2010, 08:31 PM
stlbmw

Location: Missouri

Join Date: Dec 2008

Posts: 225

Mein Auto: 2002 745Li/1999 528i
DIY - Cold air induction on 02 745Li
---
Thought I'd post a few pics on how to install a Cold Air Induction on a 02-05 745Li.
My son and I installed this mod at home in about 1.5-2.0 hrs.

It was accomplished with basic hand tools and a bit of patience. Although, small
Hp gains are recognized it seems to sound more hefty as it gulps air while reving
aside from looking good.

The CAi s from AFE..here are all the parts


First remove the radiator cover with a torx driver and then remove the upper engine cover 10mm socket.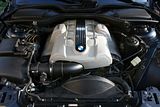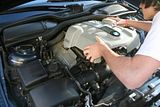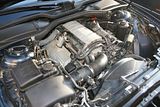 Next remove the Mass air meter plug at meter itself and then remove the band clamp at stock intake tube at the throttle body. Next remove the clips at the air filter box and remove the filter.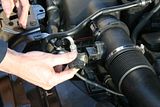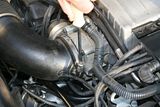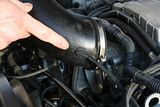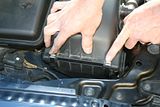 Remember to squeeze the ring around the smog pump fitting and remove the connection at the air box.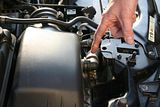 The next thing to do is to remove the 2 phillips head screws that connect the upper half of the air box to the lower/side half/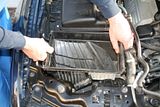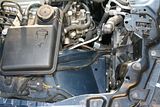 Remove the "side half" of the air box by unscrewing the 2 torx screws foward of the air box. Remove the screws then reach in and remove the air inlet tube that draws outside air from the kidney grill. You'll see this while the hood is up and peering in from this low location. There are 2 press tangs on either side of the tube that depres and will allow you to pull out this small tube.. The pull out and up on the side insert and remove it.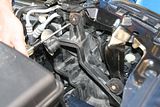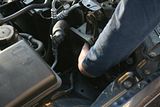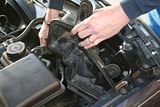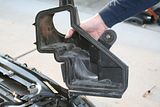 Remember the smog hose you took off the air box ? The way to deal with this item that was disconnected is in the AFe kit. There is a small filter in the kit that will utilize the fitting
you will remove from the cannister. You can now see this location since all this other stuff is out of the way. Simply use a snippers to remove the clamp at the lower end of the smog pump hose. Slip this elbow fitting to the AFe provided mini filter and snp back in place on the smog cannister so it looks loke this.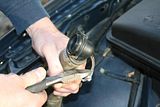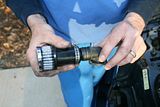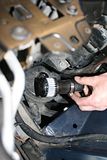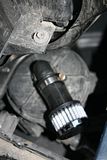 Remove this nut on the passenger fenderwell to attach the heat shield to the car. The adapter ring is screwed to this heat shield/bracket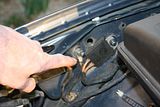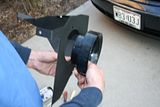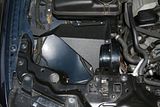 You'll need to remove the stock mass air meter and affix it to the new intake tube setup.
The new setup has all the silicone ring adapters and clamps to do this. Use a clamp to secure the cone filter to the adapter...plug in the mass air meter fitting you removed in the beginning, tighten all the clamps once you have swiveled all the pieces around to obtain all the right alignment and clearances, than start the car....then Enjoy !!
Nice addition and car feels more responsive and has the audible effect of gulping more air.....kinda like a 4 barrel Holley carb !!


stlbmw
__________________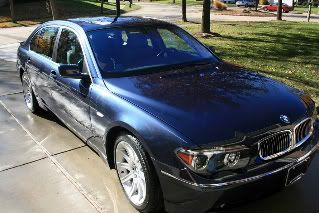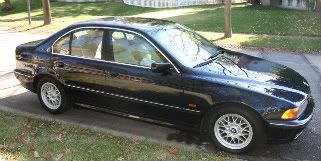 2002 745Li
1999 528i