05-18-2010, 11:48 PM
OEM Audio PnP Integration

Location: Florida

Join Date: Jun 2002

Posts: 7,925

Mein Auto: 2017 M3
Technic PnP :: Stereo (no OEM amp) PnP harness
---
The MY2010-on 1- and 3-Series standard sound system was downgraded from a 10-speaker, separate OEM amp to a 6-speaker, no OEM amp system. So adding an aftermarket amp requires cutting the wires in the back of the OEM HU or cutting the speaker wires either at the speaker themselves or under the carpet.

This PnP harness eliminates that hassle and the damage to your OEM wiring by directly interfacing with the OEM Quadralock connector in the back of the OEM HU and producing a cable extension for the connection of an aftermarket amplifier in the trunk without cutting any OEM wires.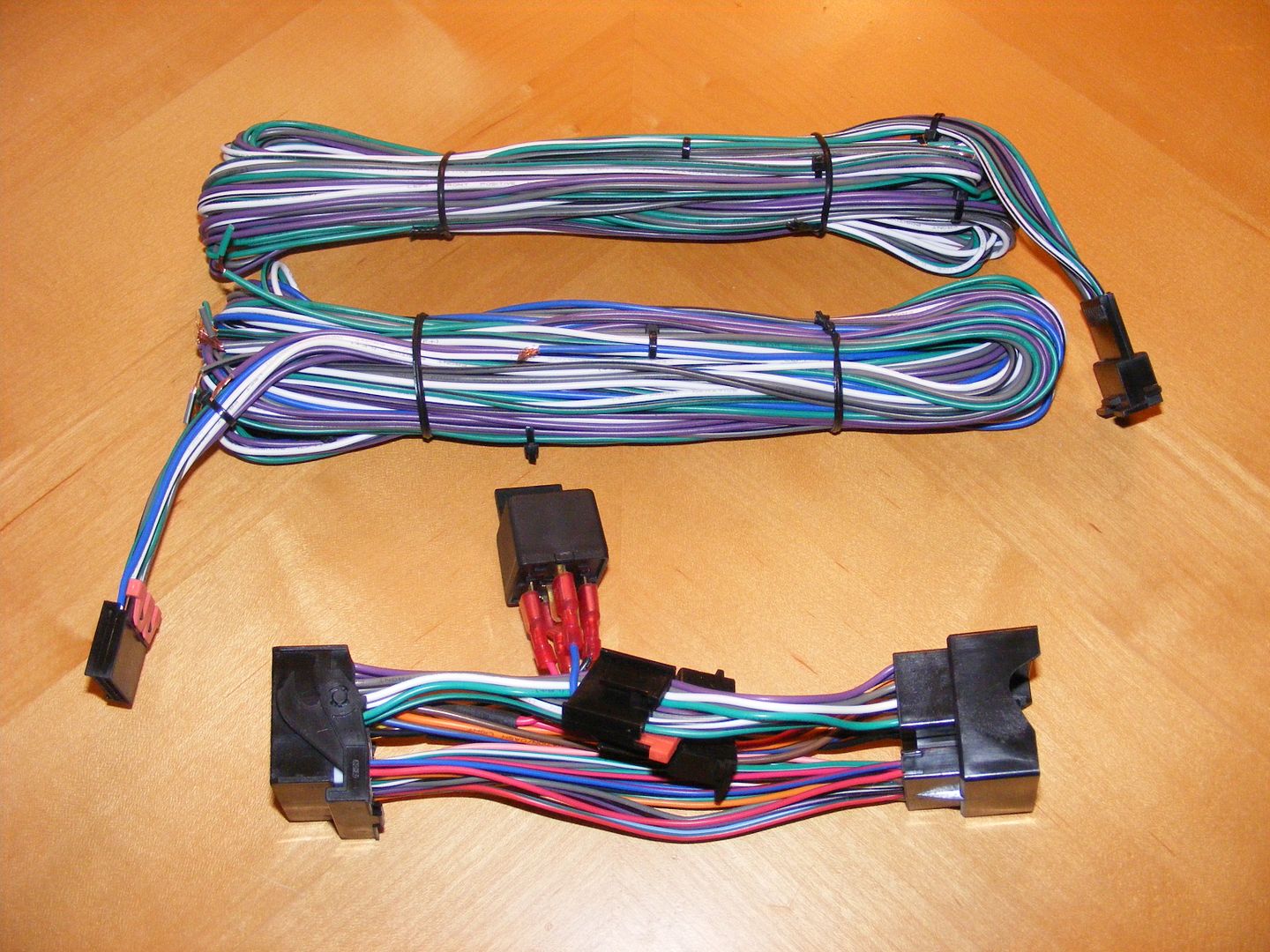 Complete harness includes:

- OEM Quadralock connectors fully populated (max of 40 wires) to connect between the OEM HU and the OEM Quadralock in the car
- A 12V relay pre-wired to provide an OEM remote turn on signal for the amp(s). The new amp will turn on when a door/trunk is opened and will turn off in about 2 minutes after the door/trunk is closed and the car is off, just like all OEM amps.
- 15' cable extension with each wire labeled to the inputs/remote signal of the aftermarket amp
- 15' cable extension with each wire labeled from the aftermarket amp outputs back to the OEM HU.

Notes:

- this harness is currently only for the OEM HU. In the next few weeks I will have a longer harness for the iDrive (same price) which facilitates the installation in such vehicles so equipped.

- this harness is designed to add a 4-channel amplifier to the Stereo system as is. If the idea is to add a 6-channel amp or to bi-amp the front speakers and the woofers separately then new wires need to be added from the amp to the woofers. These wires are not included.

To power the woofers separately -as in replacing the woofers with SWS-8- the OEM woofer connector does not have to be cut, just tape it under the carpet and run new wires from the amp to the woofers. My harness will route the front channels of the new amp to the front doors without an issue as the woofers are connected in parallel to the front doors.

Therefore, adding an amp will be completely reversible without any ill effect to the OEM wiring as long as these instructions are followed and the amp output is not in excess of the OEM wiring (20-18AWG) capacity.

- if your car is equipped with the MOST (fiber optic) ring you must transfer the MOST connector from the OEM Quadralock to the new Quadralock harness in the same exact slot. Make sure that it locks into place.

Price is $65 shipped in the USA. One year warranty against defects; warranty voided if Quadralock harness is modified in any way. PM for details...