03-30-2011, 11:44 AM
Registered User

Location: Luxembourg

Join Date: Mar 2011

Posts: 25

Mein Auto: 1995 E36 M3 GT (EURO)
1995 E36 M3 GT Twin Turbo
---
Hi guys, this is the follow-up from the introducton thread


Its one of the 350 Euro GT cars, mine is number 111.
Engine is the S50B30 ITB Single vanos, with S50B32 upgraded intake manifold and lubrication system.

Here is part nr 1 http://www.bimmerfest.com/forums/sho...d.php?t=530785

By this stage the suspention was sorted, the ceramic brakes and various other stuff.. but I wanted more power..


Early 2008 I started with the install of the Twin Turbo system on stock internals. As I said the system was not a perfect design, but it was designed to run at 8psi, i ran it at 11psi. The exhaust manifolds were terrible, and made a strange engine sound, but they did the job for the time beeing.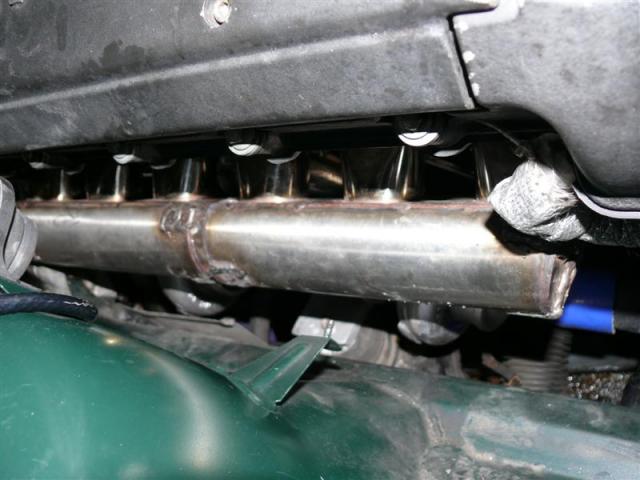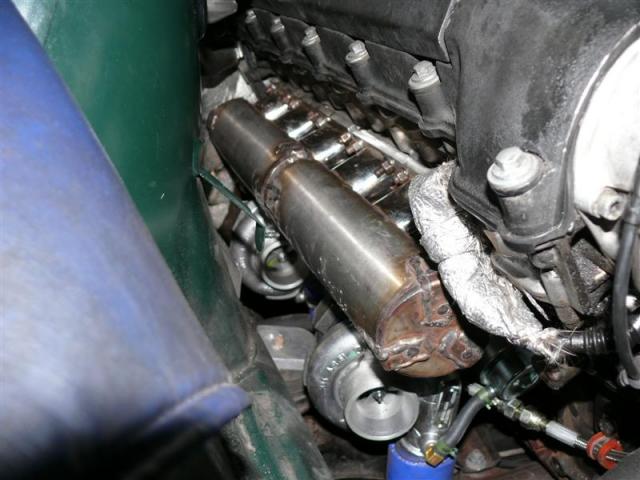 I was using 440cc injectors and I flew in a expert tuner to tune the original BOSCH DME. The car drove reliable but soon I started to see pressure in the coolant so I upgraded to a MLS 0.140 plus ARP's.

0-200 run on this setup



There was still room for improvement.. and actually the engine (piston rings) were starting to show some wear.. so... why not do a fully built bottom end. Engine went out..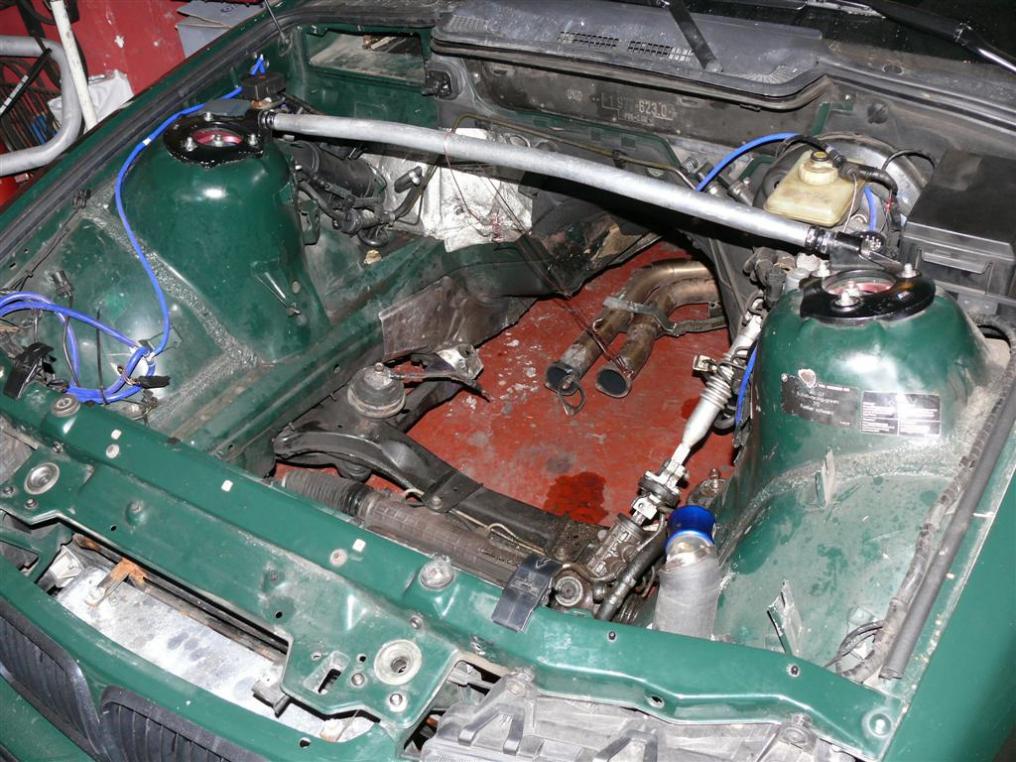 I

bought a set of CP Pistons (8.5:1), some custom made Forged connecting rods, the Walbro 255 and NGK-R 2525-9 plugs. I also got a set of VAC main and rod bearings (coated) and ARP's for the rods.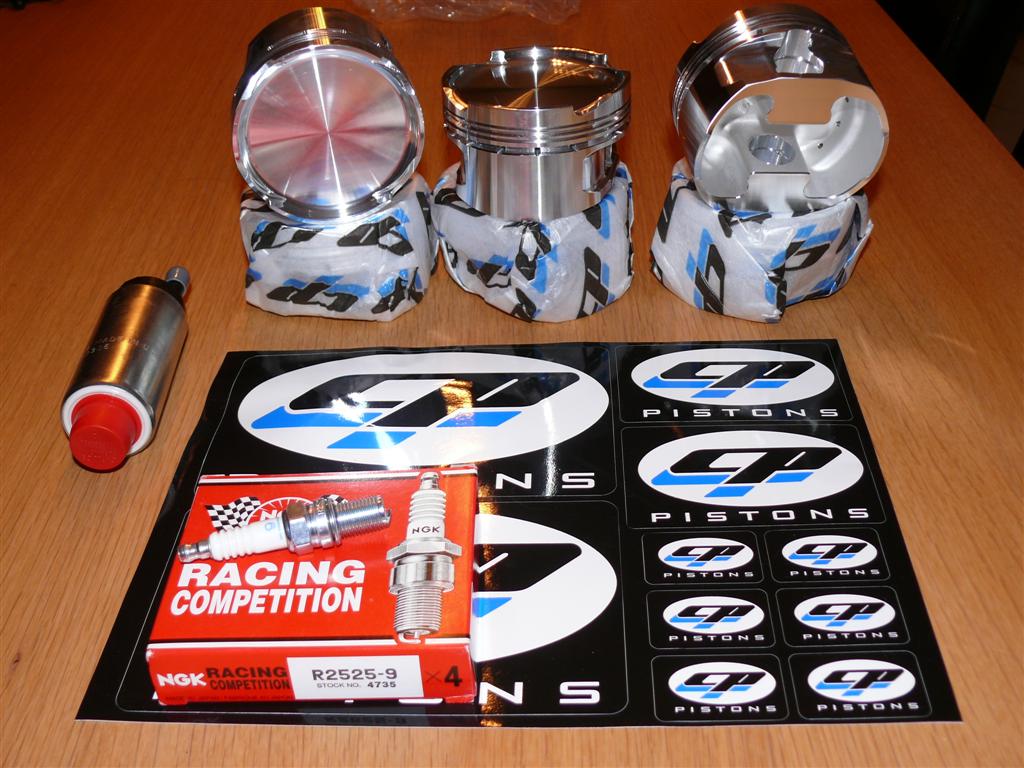 I also got in contact with a tuner in Sweden where I bought the rods and he had his friend make me a set of Tubular exhaust manifolds.



Somewhere in between I had also bought a SuperSprint De-cat midsection and the OEM X-Brace for the frunt suspention from the Cabrio

The rebuild..

Block with pistons, rods and bearings installed, mirror surface on the block ready for the stock thickness MLS.



Head re-mashined, some porting and plolishing along with new copper valve guides.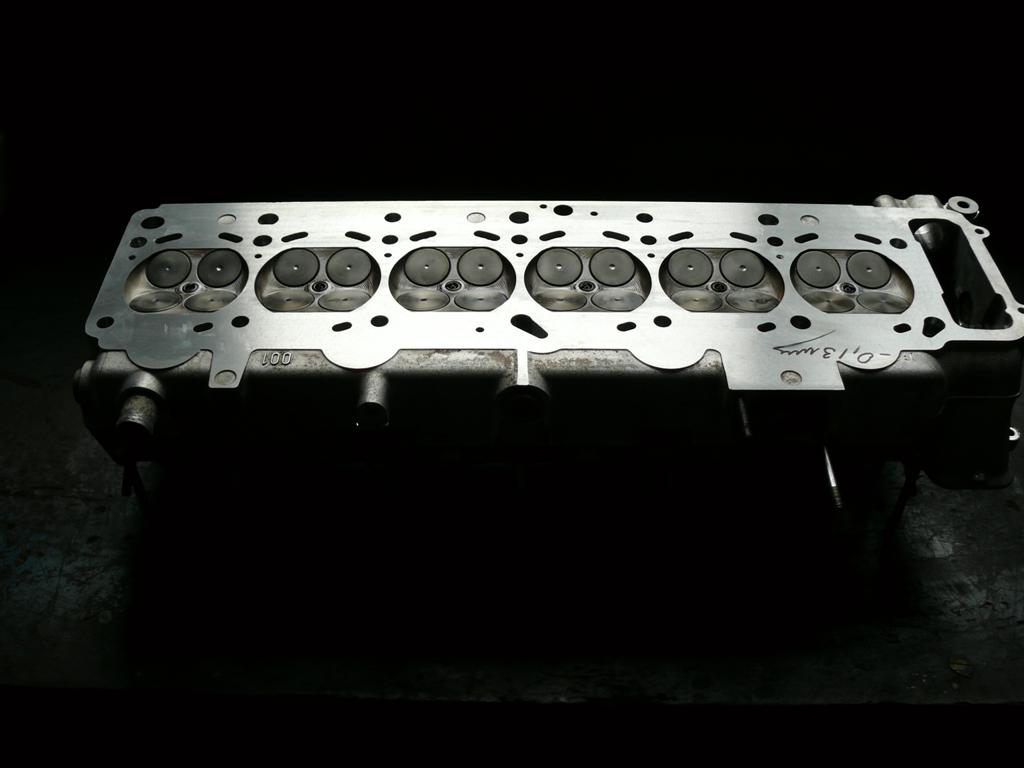 The JBRacing lightweight flywheel installed. I did not have the block painted or any of the parts specially cleaned. My car is for driving so it does not really bother me.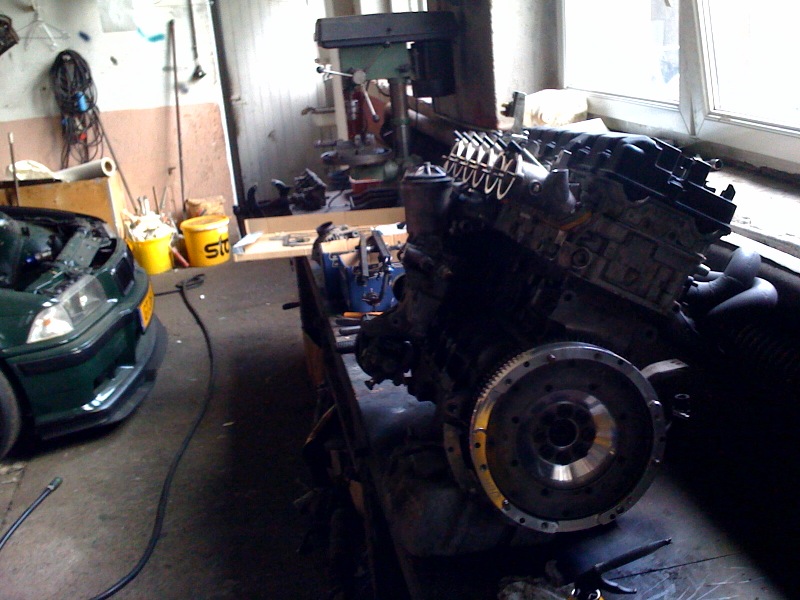 Engine almost done. Canio (my Italian mechanic) and my Tuner (also a pretty good engineer/mechanic) working on the engine.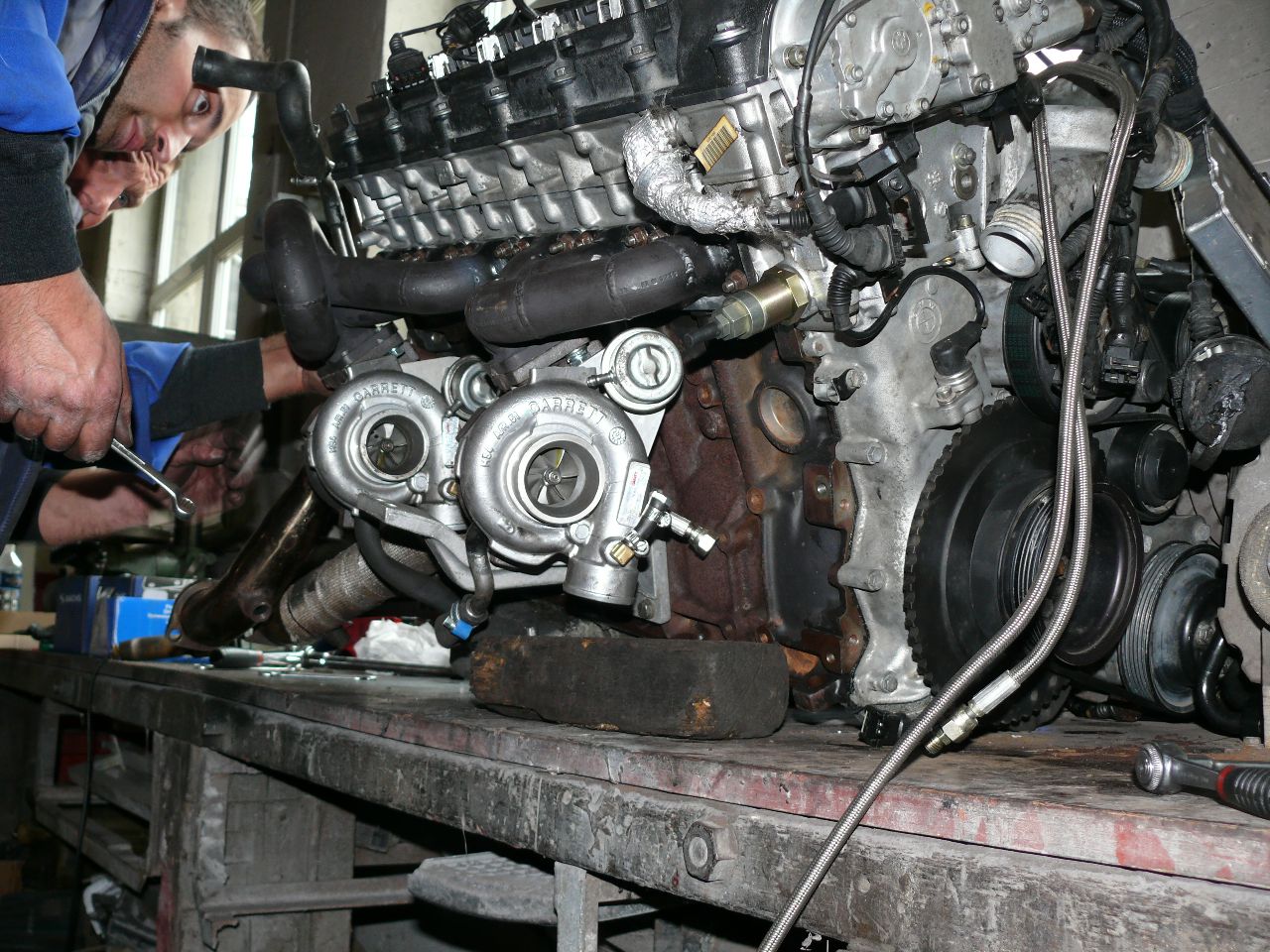 Almost done.. This airbox would later explode on the welds..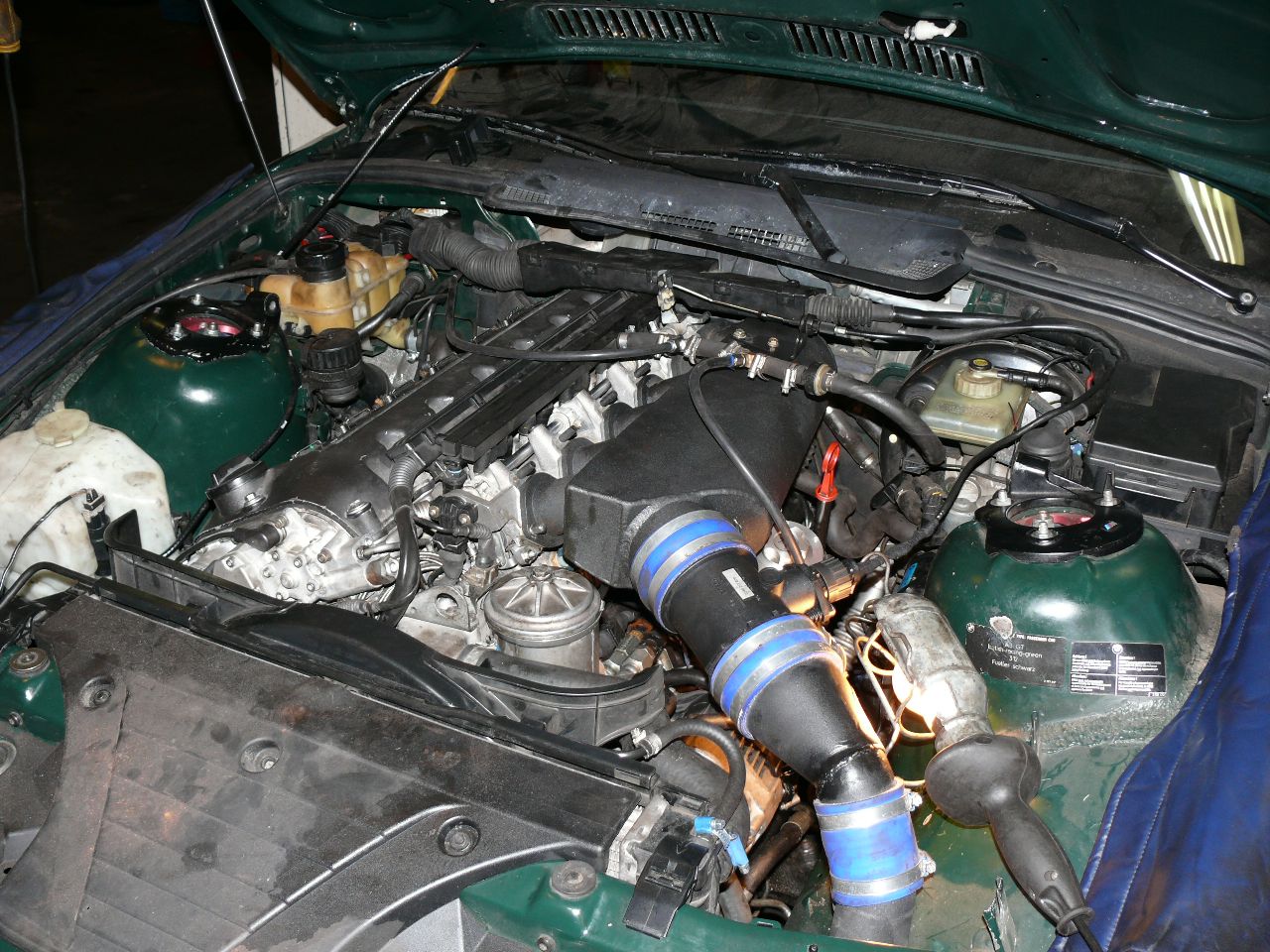 Exploded intake manifold... gread build quality.:hihi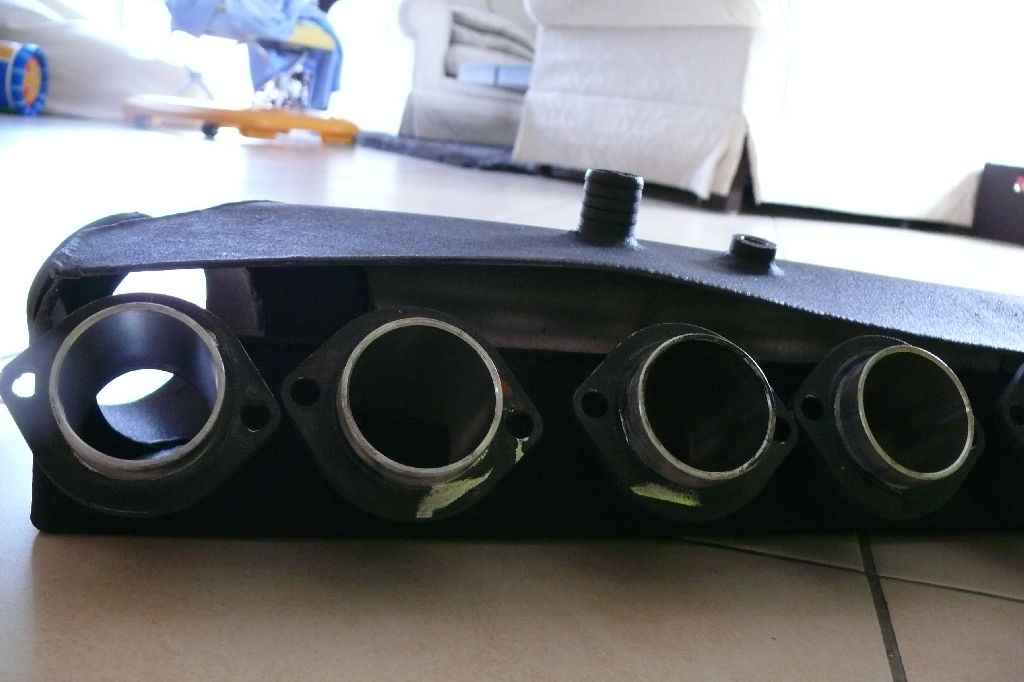 So I did like the guys in Sweden do. I modified the OEM intake for Turbo. Much better quality.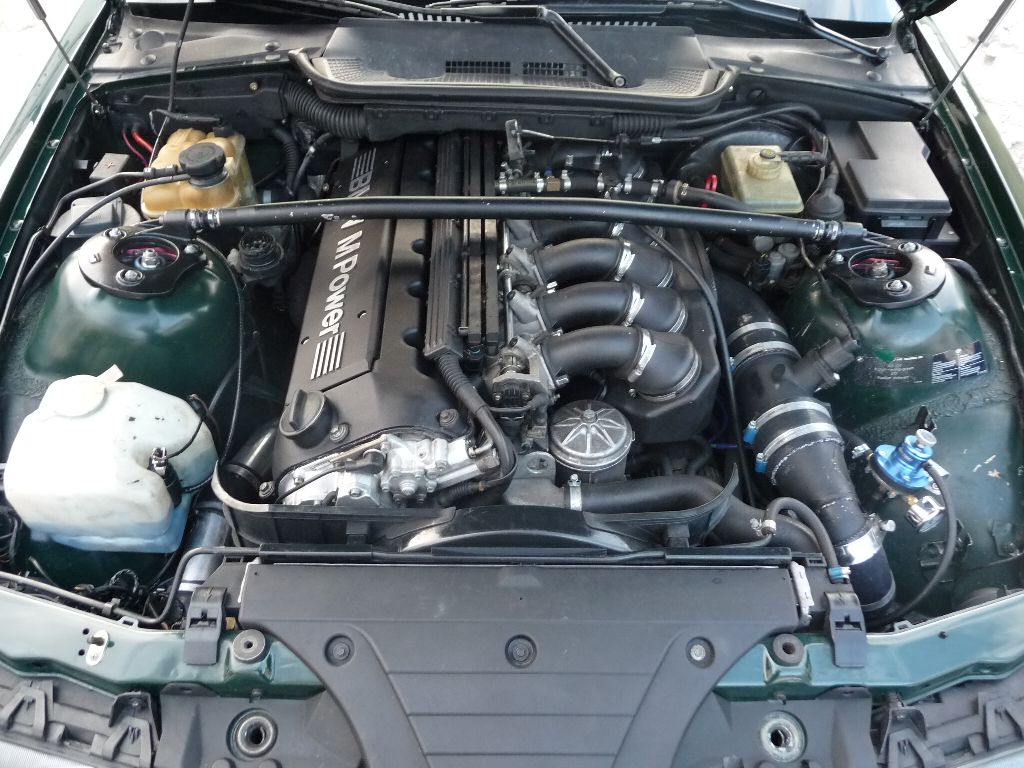 The car was tuned with the old airbox. It made 470hp/560nm at Mantehy Racing in Nurburgring. Manthey is one of the best Porsche racing specialists around. The dyno was made using the old airbox.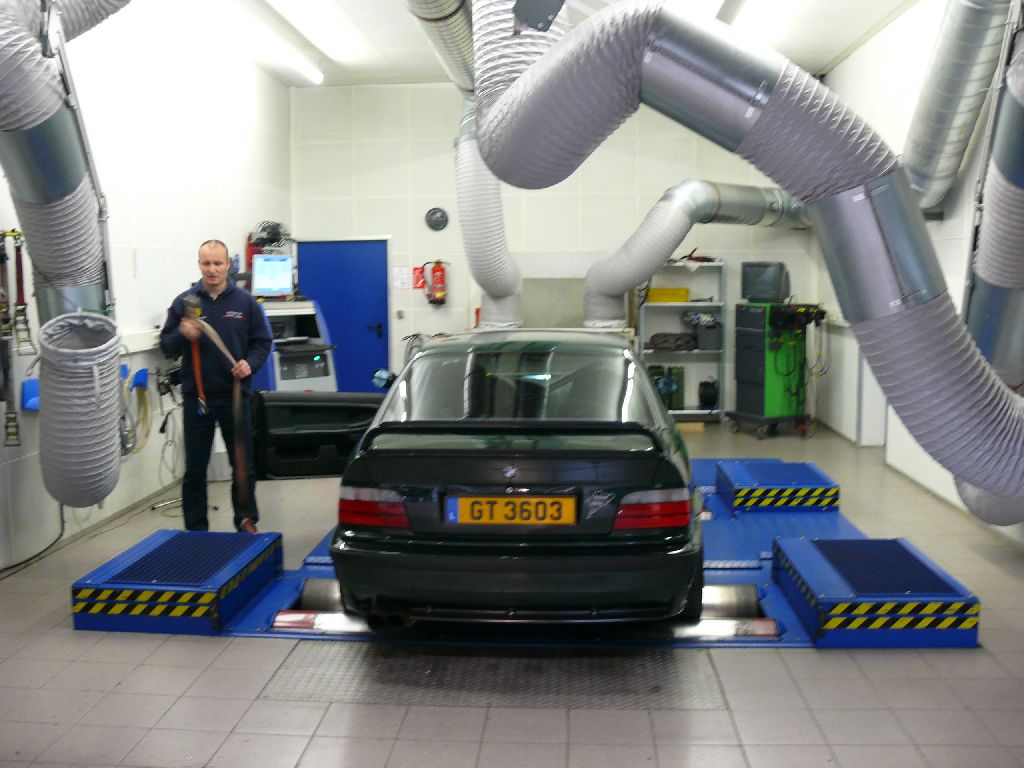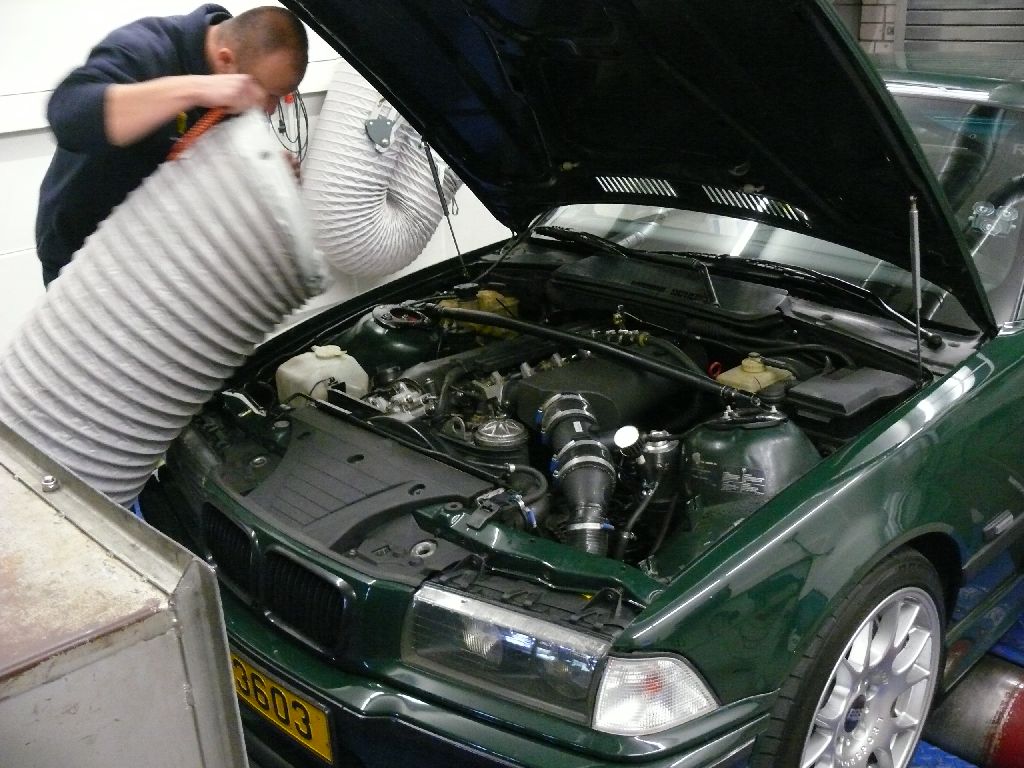 The car was running 12psi, there were some problems with boost leakage after I installed the OEM airbox, forgot to put the O-rings on the runners...
Still, I went to SPA Francorchamps in May 2009 where the car performed well, lapping a 2:50 which is respectable for a road car. I also had installed a S2.65 differential from a 325TDS and that made the gears very tall. Potential top speed of 340km/h doing 280 in 4th. Surely not optimal for track driving... Still, I had some CSL for Lunch. (min 2:40)

http://www.youtube.com/user/farturinn#p/u/3/LMVKM0OUnP0

In the lates rebuild I had installed a Gizzmo electronic boostcontroler... that made me a bit greedy so I started pushing up the boost. Going up to 22psi. The AFR's looked ok, and so did the EGT, but something went wrong. The coolant started to pressurise in summer of 2010 so the only option was to rebuild the engine again. This time around I decided to do all the work myself. Keep in mind that I have no mechanical training or experience. I work in Private Banking..
When the engine came apart it was quite obvious that the headgasket was blown... quite badly actually for an MLS. I along with some of my friends started speculating what had gone wrong. Most likely it was due to detonation, which resulted in me beeing to agressive on the boost and the car probably running out fo fuel at the top end since the injectors were only 440cc. Still I was running almost 4.5Bar of fuel pressure.

HG badness...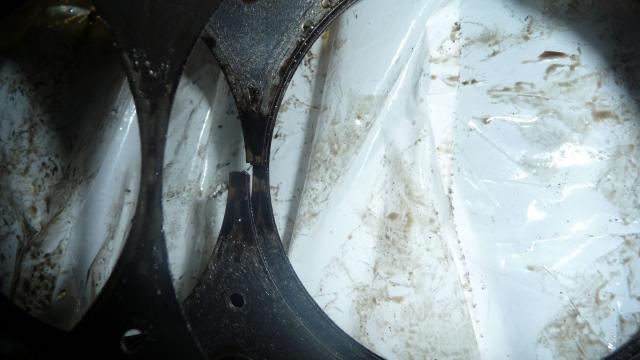 This time around I decided to go with a STOCK HeadGasket from BMW and I also upgraded to ARP2000 bolts.

Head off and pistons cleaned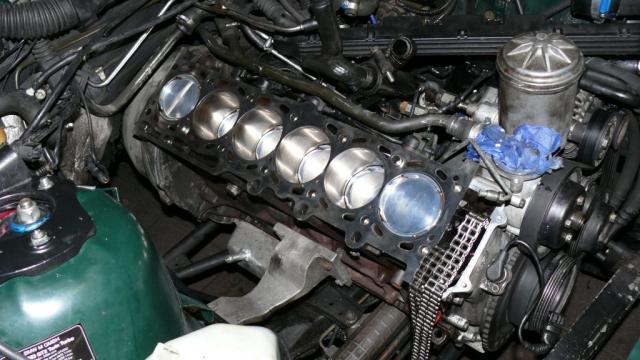 It was a strugle to get the head on since I was doing the job alone, I bought an engine crane and that helped.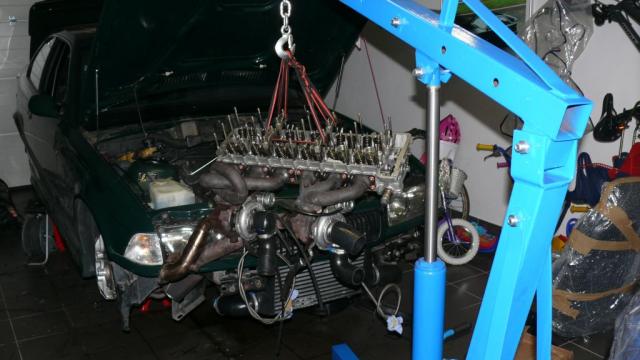 Head on.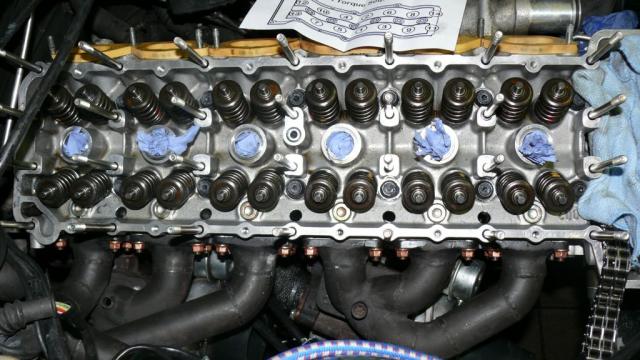 I also put some thermal insulation on the engine bay.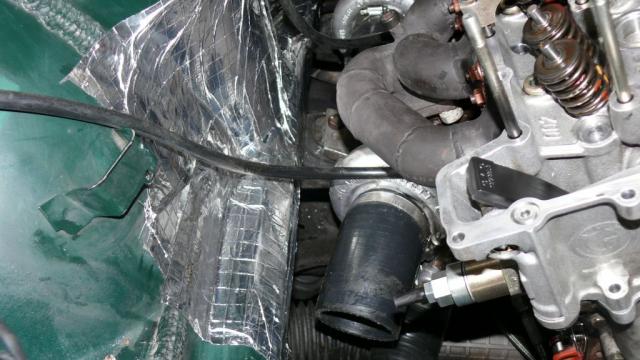 I also thermal wrapped the downpipes.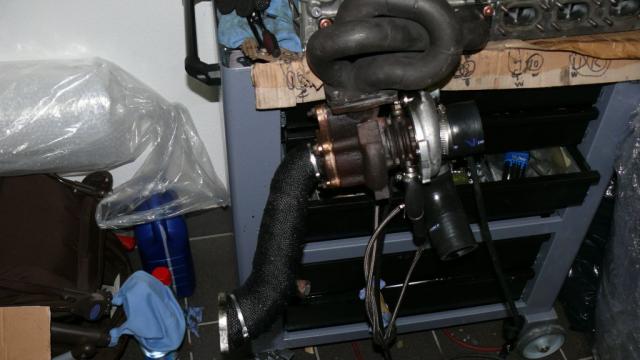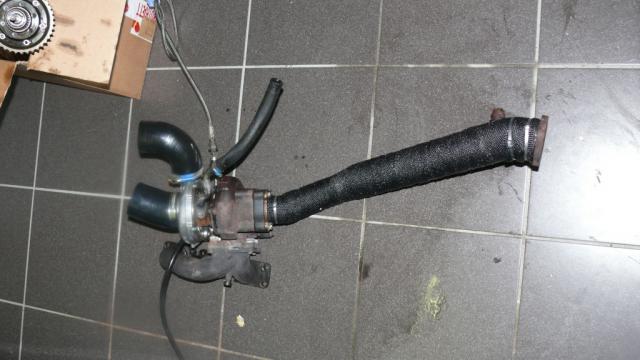 Since I had no previous experience the timing of the cams and valve adjustments were a pain in the neck. But I managed.

Almost done.. again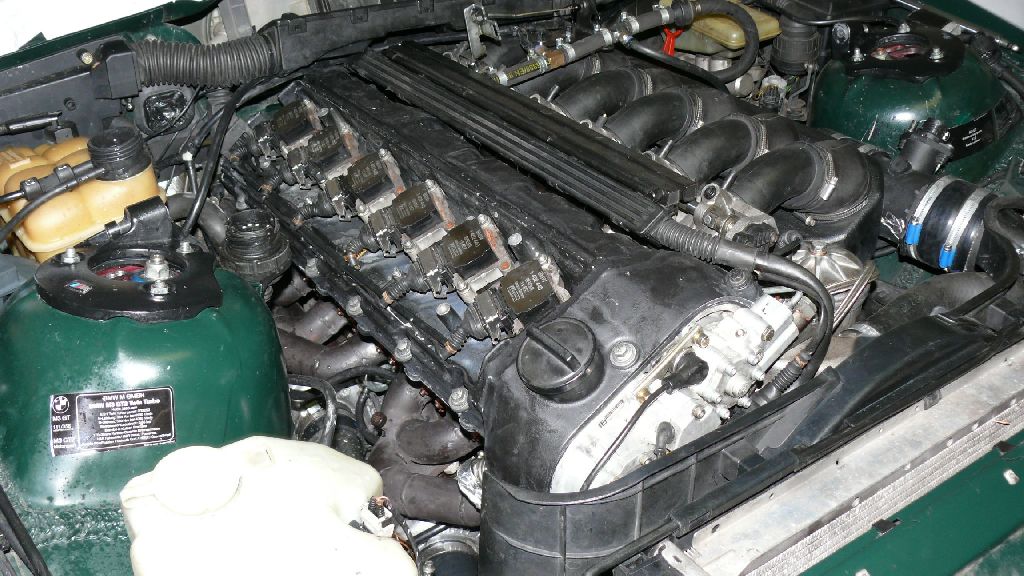 The RC750 injectors went in along with the Moristech Piggyback (installed it myself) and the Knock link Knock detector.

The car started up ! I was pretty happy. Drove it for 3 days and then no boost, and a terrible sound coming from the turbo area. I inspected the engine, found a busted hose from the airbox to the ICV and also I had made a small mistake when installing the Airbox. I had actually managed to clamp the oil feed line to one of the turbos which resulted in oil starvation to it and it was gone....

http://www.youtube.com/user/farturinn#p/u/0/H612rlMcn0c

Pretty depressing, since its not that easy to access a bottom mount twin turbo system. Still, I bought two new GT2252's and re-designed the oil feed system. Intstalled and I had power again.

I re-designed the oil-feed lines and installed two new Garrett's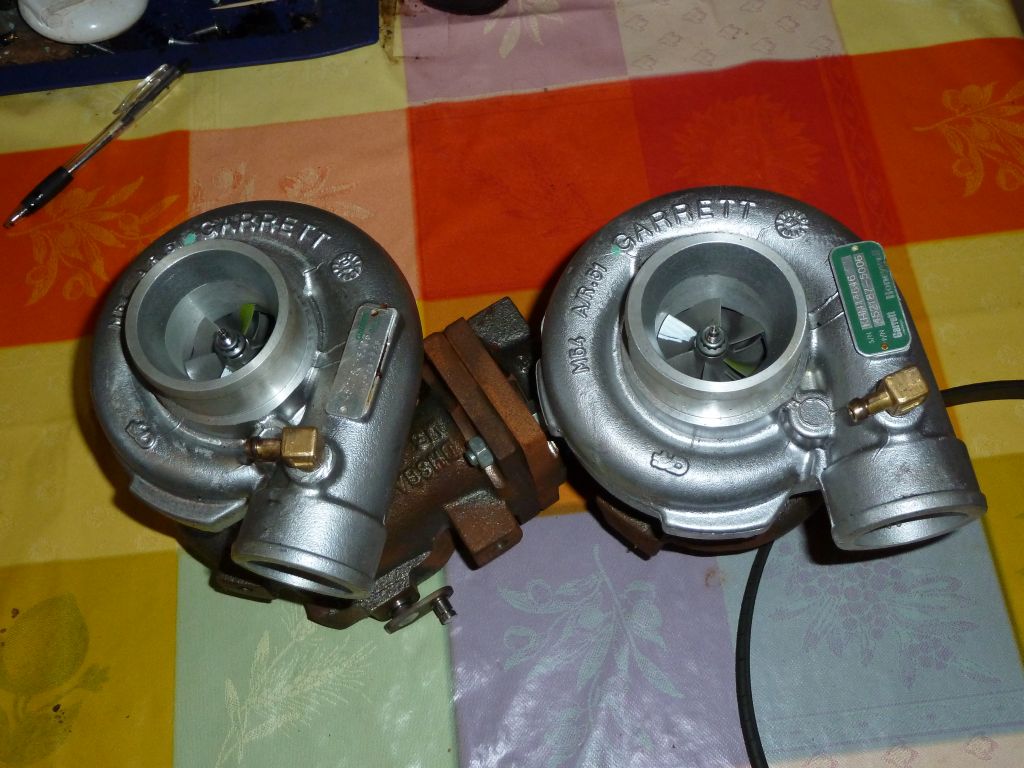 The car ran great, power was plenty at 14psi (minimum PSI)

I also installed a new water pump, fan-clutch, oil catch can, Denso Iridium plugs, painted the RC's white, and am currently installing a 2.93 Differential which will get the LSD unit from the S2.65.



Other mods I have done/am doing include the seats which I changed to Recaro Pole Position with some custom stiching and painted the BBS RC wheels white.

Seats:



Sticker: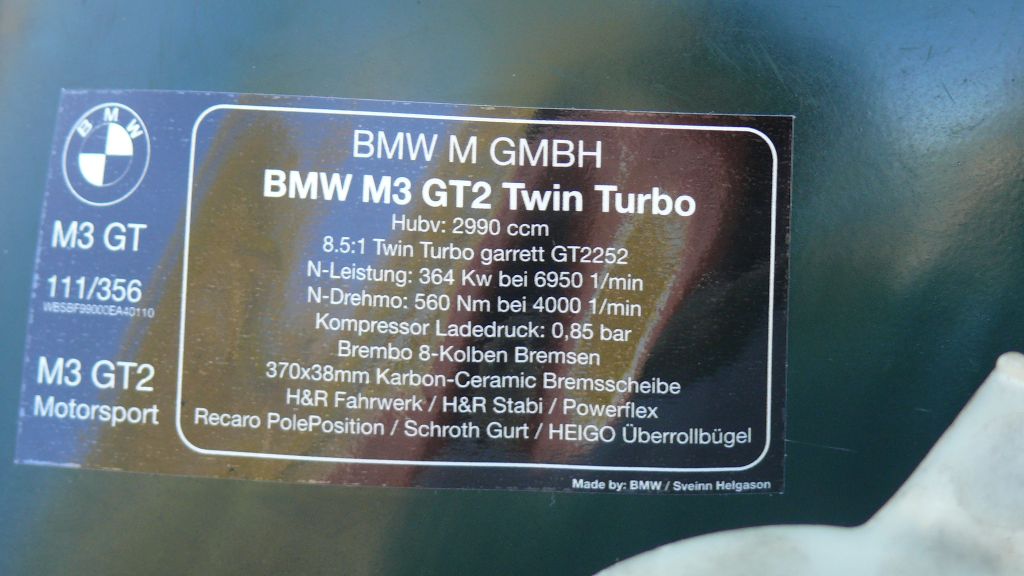 White RC's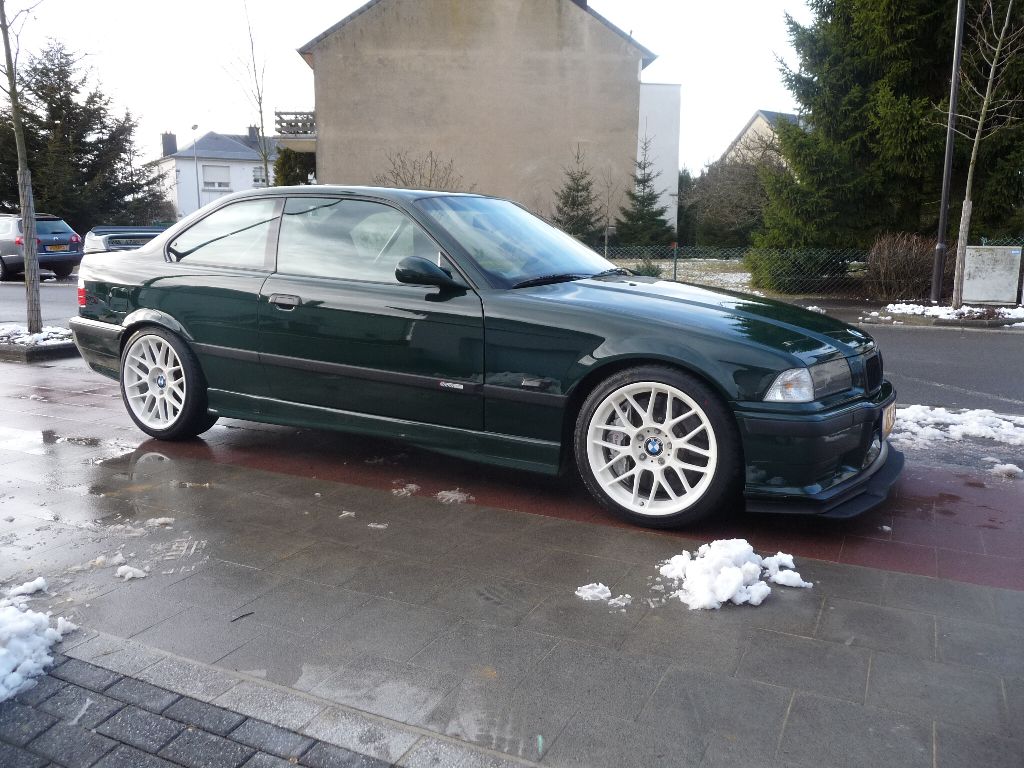 Engine bay, looking OEM as I want it to look. No fancy stuff showing.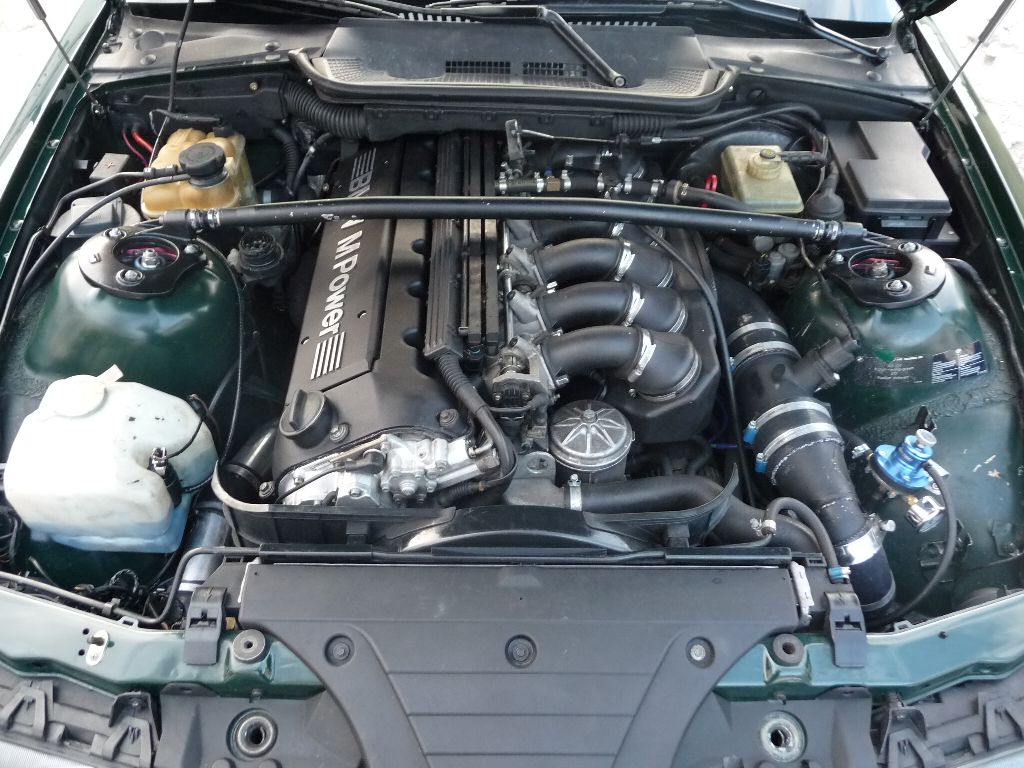 Its been a labour of love and some hate, frustration and enjoyment but it has cost me alot of money. At this stage I was happy with the car. I have something a bit special, its fast and reliable and I have rebuilt the engine (top end) myself so that gives me more pleasure when I drive it. But while beeing tuned in the UK the engine blew (on or after the dyno session) and now I need to rebuild the engine.

As I said if you have the time, plese go on my Facebook link http://www.facebook.com/pages/BMW-E3...20153618061202
and hit the like button. You will be doing me a big favor.

Photo Albums
http://myndasafn.bmwkraftur.is/v/med...fart/Rebuild2/
http://myndasafn.bmwkraftur.is/v/med...fart/overhaul/
http://myndasafn.bmwkraftur.is/v/medlimir/fart/GTnew/
http://myndasafn.bmwkraftur.is/v/medlimir/fart/GT_2/
http://myndasafn.bmwkraftur.is/v/medlimir/fart/GT+new/
http://myndasafn.bmwkraftur.is/v/medlimir/fart/GT/
---
Last edited by M3GTtt; 03-30-2011 at

11:49 AM

.