07-28-2011, 10:34 AM
Bimmer Loyalist

Location: Orange County, CA

Join Date: May 2011

Posts: 465

Mein Auto: E24 E39 E83
E39 Touring thread! What do you think!
---
I have been on the forums for a few months now and must have to say that the amount of information for Bimmer owners is incredibled. It is really nice to see enthusiasts, owners, and lookers all hanging out in the same place. Everyone pretty much willing to help each other out with tips, tricks and advise on how to keep their cars at their best.:


Would like to start a thread especially for us Touring owners as there seems to be many of us here on the forums. True, that alot of the info would be the same as the E39 sedans but we have the entire rear half of the car to discuss about. We could keep all of our pics, advice, helpful links, repair tips and etc. all in a localized thread.

What do you guys think? Can we do this? Touring owners show your support!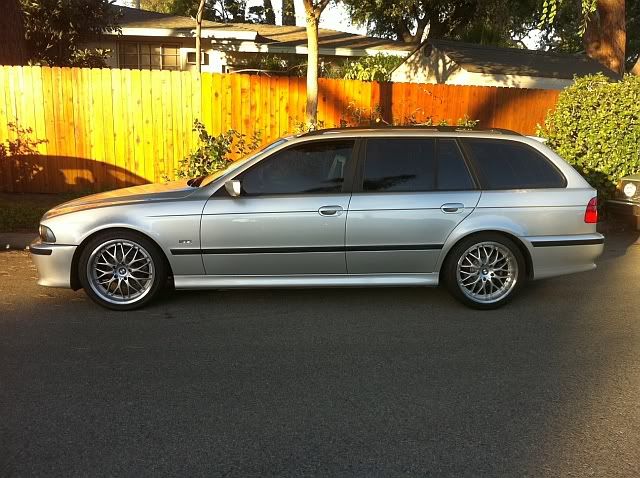 Sorry for the phone pic.