09-14-2011, 07:05 PM
Manualaholic

Location: Hudson, MA

Join Date: Mar 2008

Posts: 1,855

Mein Auto: 01 330Ci/02 525iT
1995 530i E34 Part-out
---
I have a 1995 530i Beige over parchment that I'm parting out. The front end is no good, see pictures. I do not have the front grill, headlights, fenders, hood, radiator, expansion tank, etc.

I have not checked the engine yet since I just picked it up a week ago and it's dropped at my storage facility. Here is a general list of what is good on the car:

Exterior
Trunk (slight paint fade)
Sunroof (slight paint fade)
Passenger side doors
Driver's door- two minimal dents
Rear brake lights
Mirrors
Rear bumper

Interior
Dash
Radio w/ code
All lights
A/C controls
Light switches
Speedo/tach
Handles above doors
Seatbelts
Passenger seat
E-brake surround
Auto shifter surround
Back seat
Door cards
Door locks & brakes

Drivetrain
Auto tranny
Driveshaft
Differential
Entire engine (M60B30) *TBD*

Shocks & struts (~20K miles old)

Engine Compartment
~1 Year old Interstate battery
V8 Engine cover
Power steering reservoir
Fuse box
TBD... hood is stuck shut

I will update this thread as I pull the parts, and the requests come in. This is not a complete list, so drop me a PM if you would like a specific part.
The car is located about 2.5 hours from my house, so I can update about every week when I get a chance to travel and pull parts.

Here are the pics: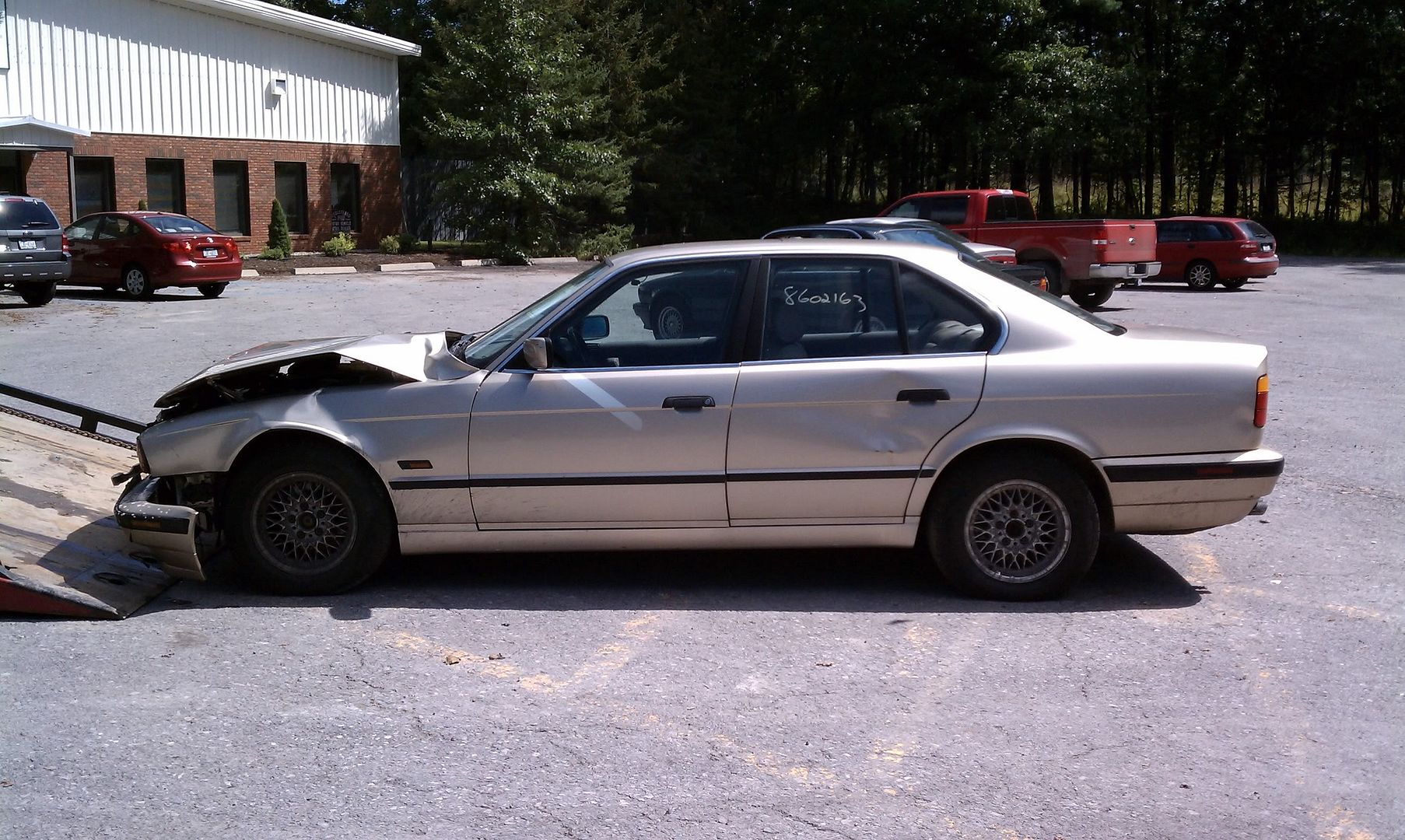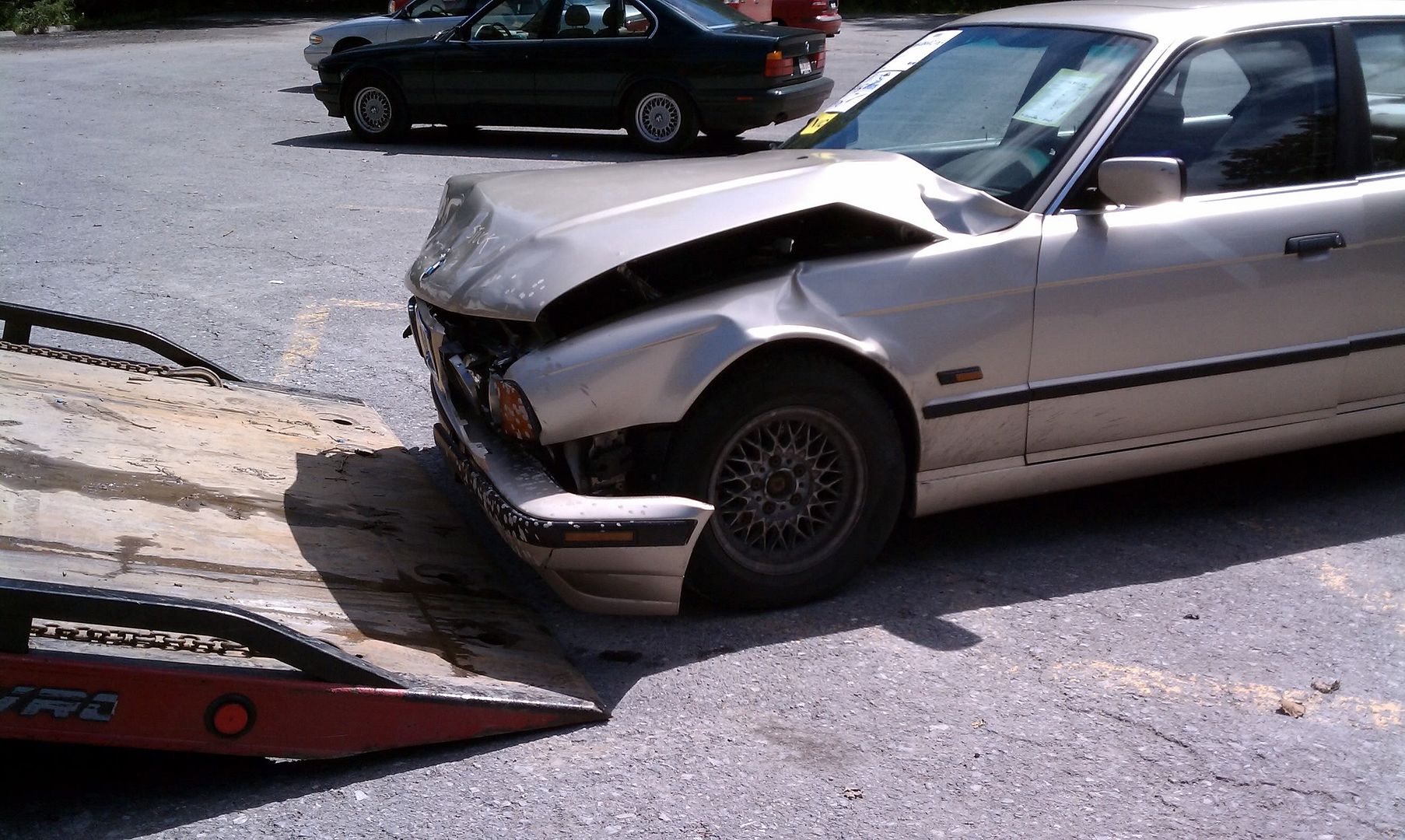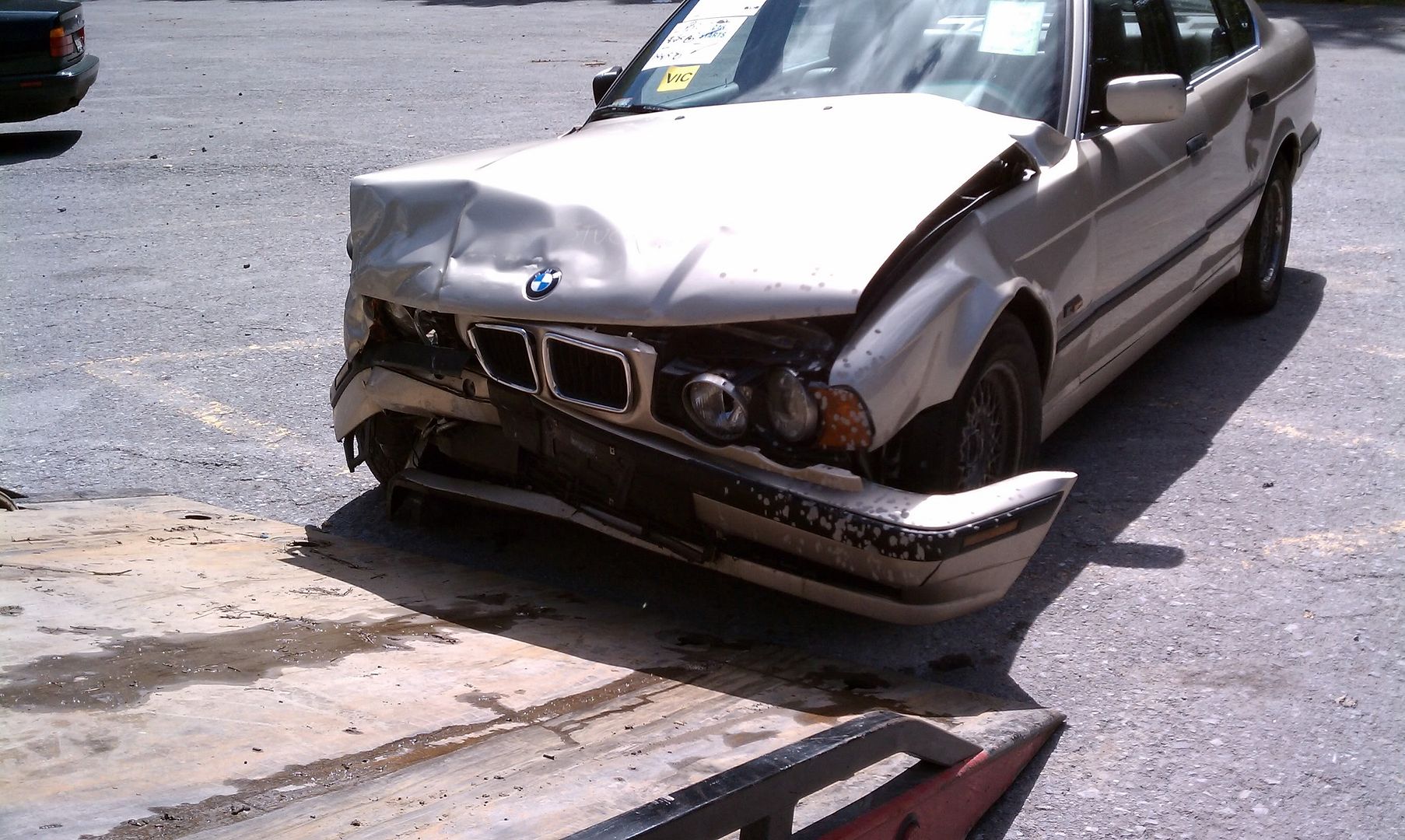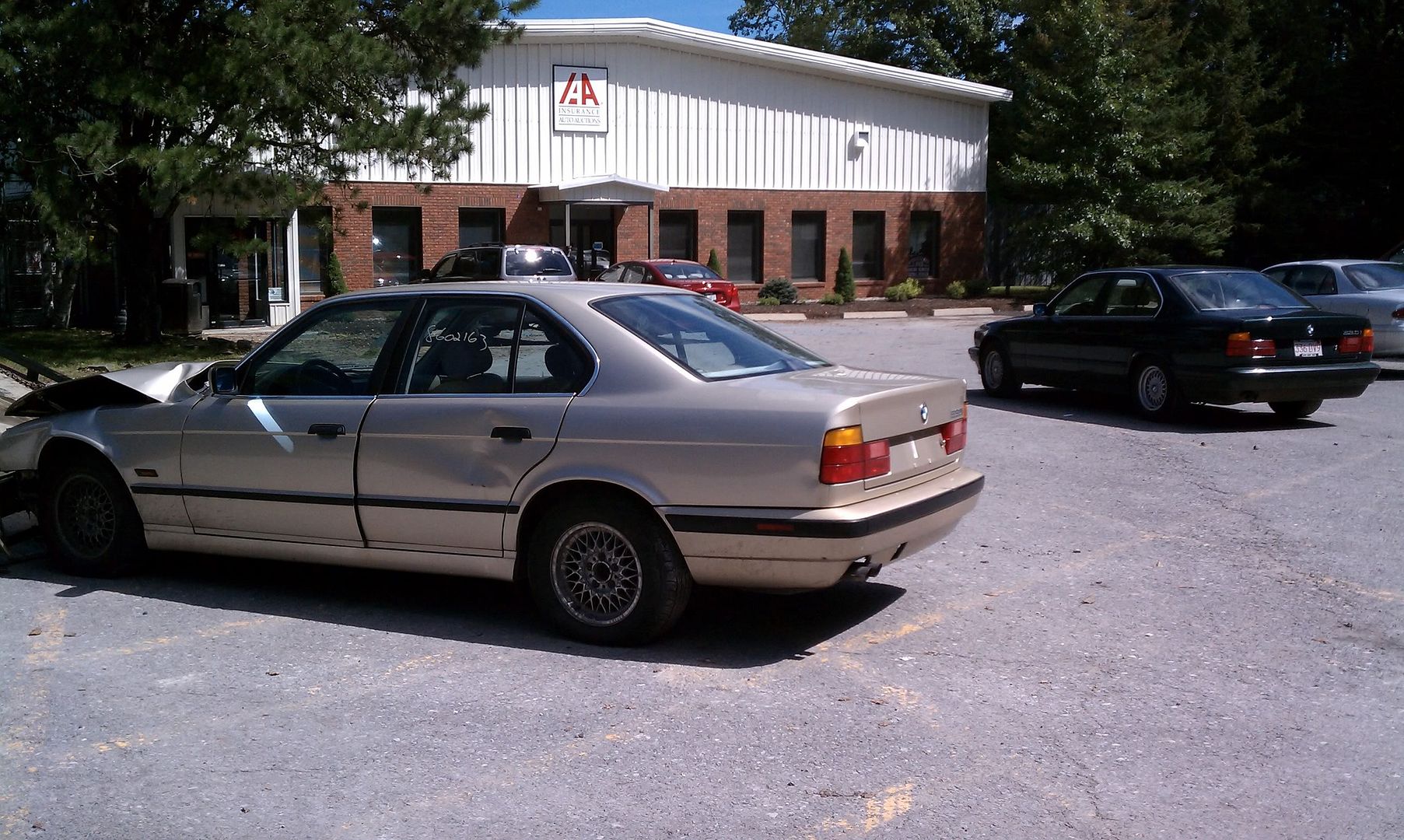 There's Greenie in the background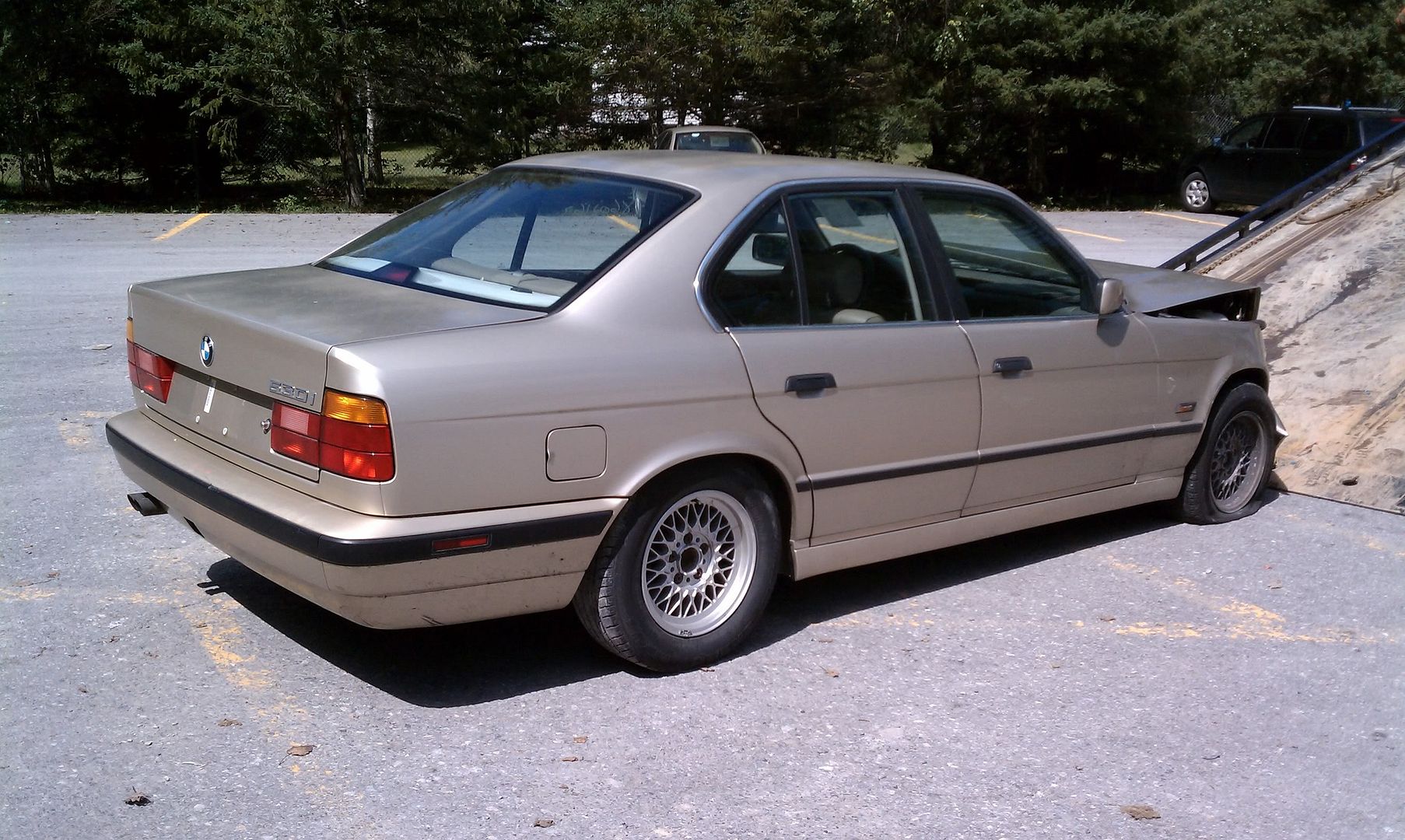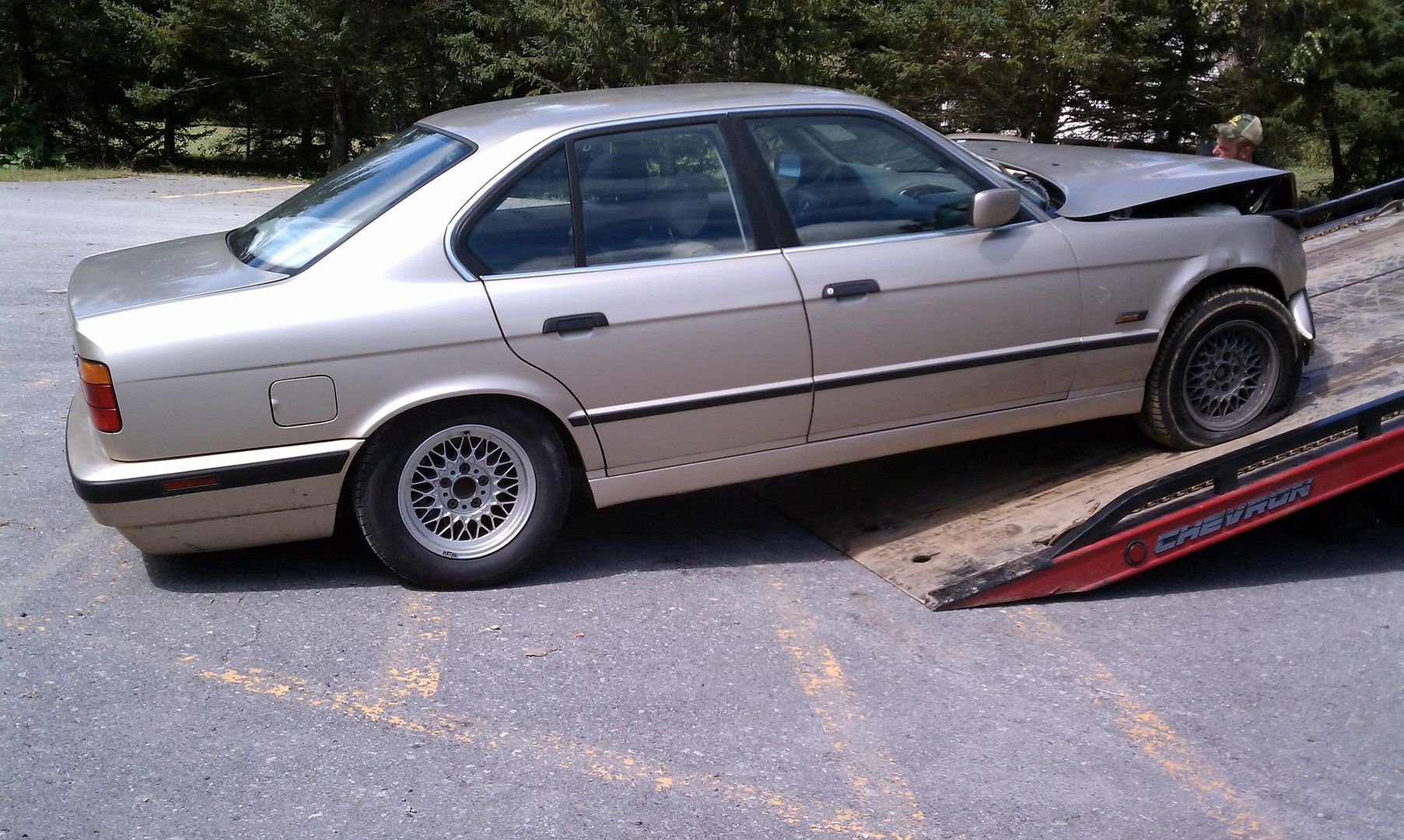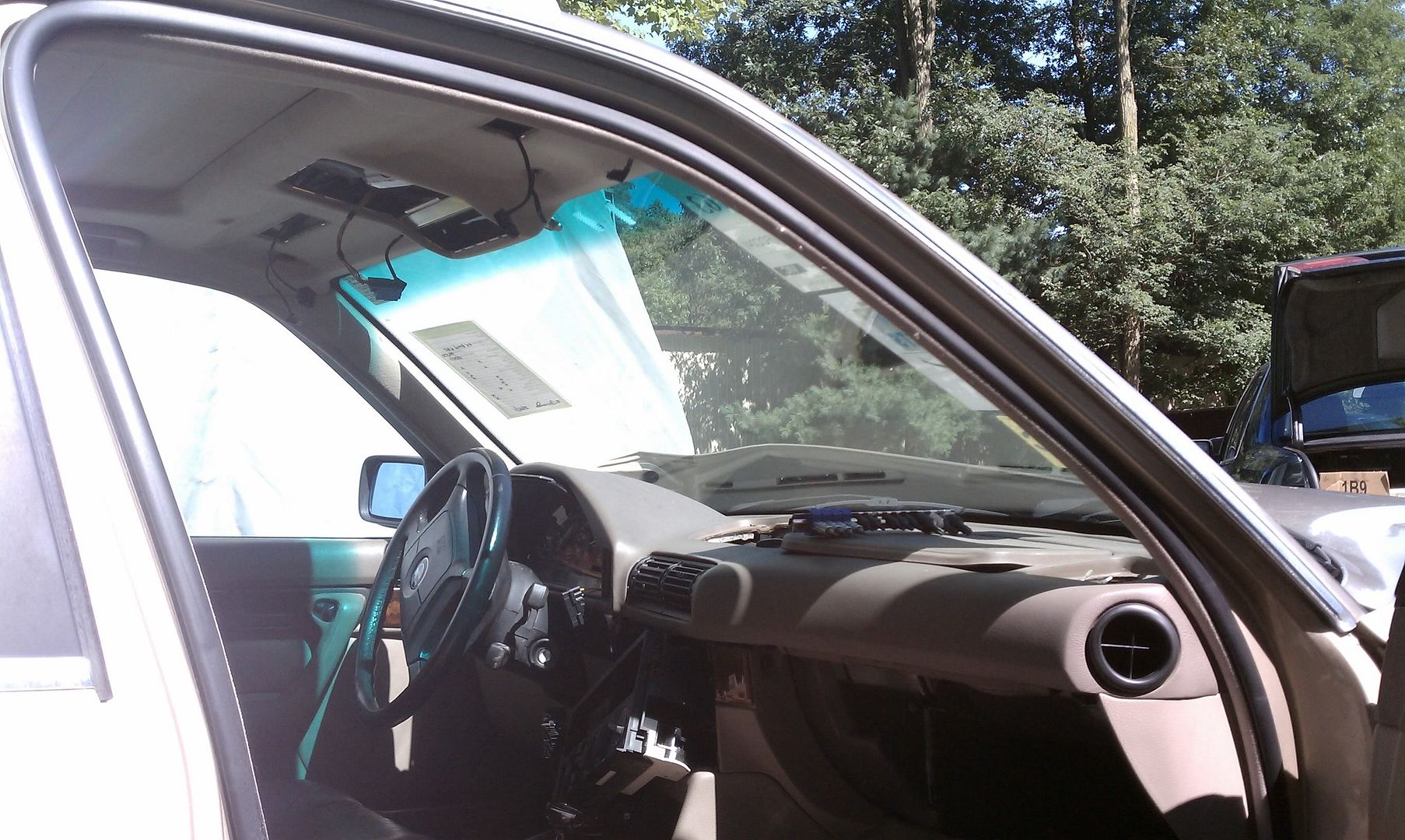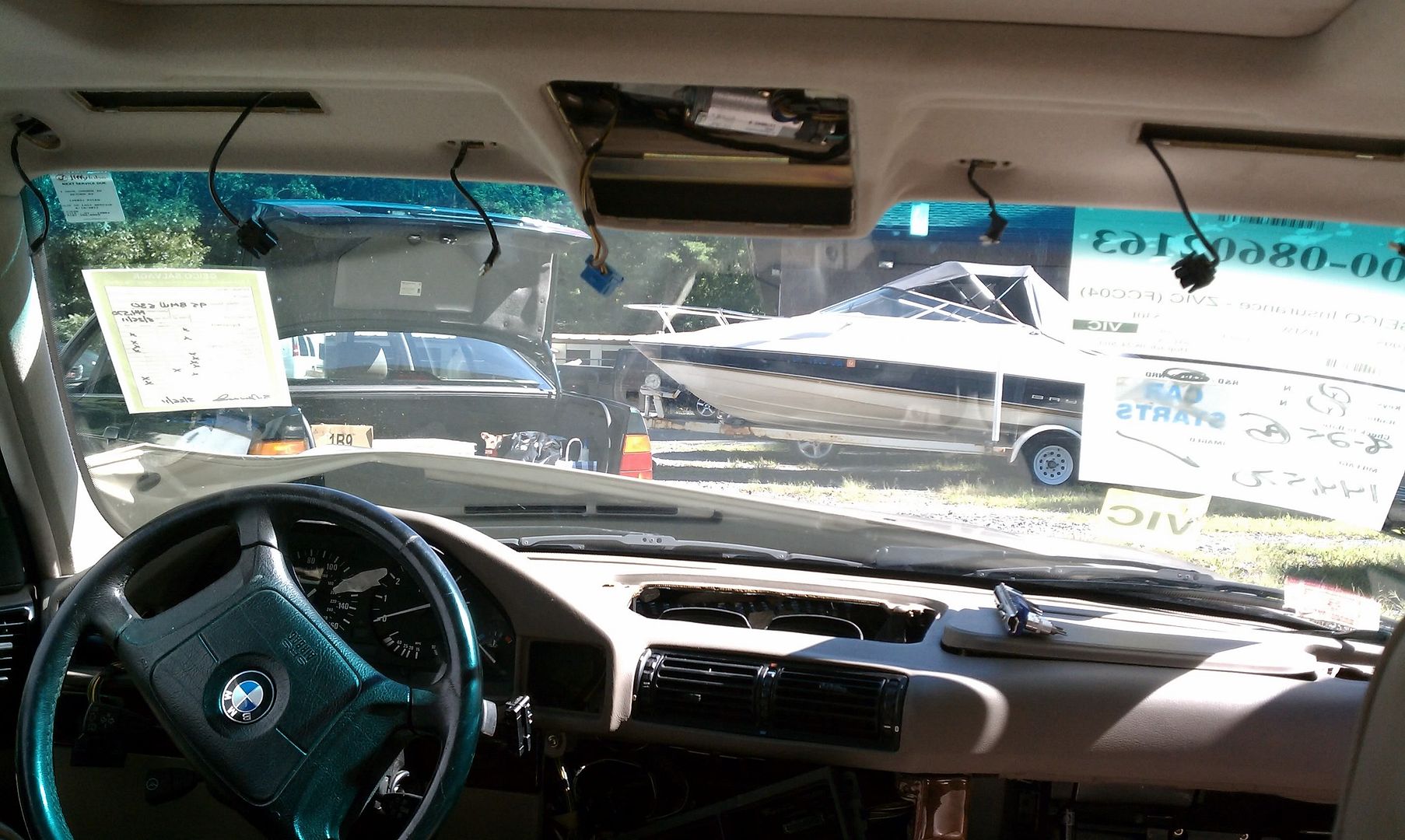 Sorry for the poor quality pics, I will have better quality parts pics this weekend.

Please PM me with requests or questions. I will update this post as possible in the next 1- 2 weeks. Thanks, -Nate
__________________
BMWCCA Member# 451235
(Summer) 2001 330Ci - ZSP
(Winter) 1994 530i "Greenie" - PARTING OUT! (PM for details)
(Grocery Getter) 2002 525iT

---
Last edited by goosefoot33; 09-14-2011 at

07:07 PM

.