Picked up my 09 750i added some wheels.
---
Well heres the story i wound up getting a good deal on this car through my friend who has access to auto auctions and we grabbed this car from california

The work was previously done by Platinum motorsports

Its lowered
Painted black roof
has color matched pieces instead of chrome
Black painted exhaust tips
Custom headliner half suede/leather ( looks real nice not cheap looking )
Had my old set of wheels from my previous e60 M5 They are 21" Strasse forged r8 decided to throw them on since they fit with no problem.
Has a M package front bumper with Custom LED strips in them

Im pretty sure thats all thats done to the car

Right now i have crappy cell pics but i am supposed to have a professional photo shoot from the wheel company once this darn rain stops

So i will post these until i get the good ones.

Let me know what you think.

Brandon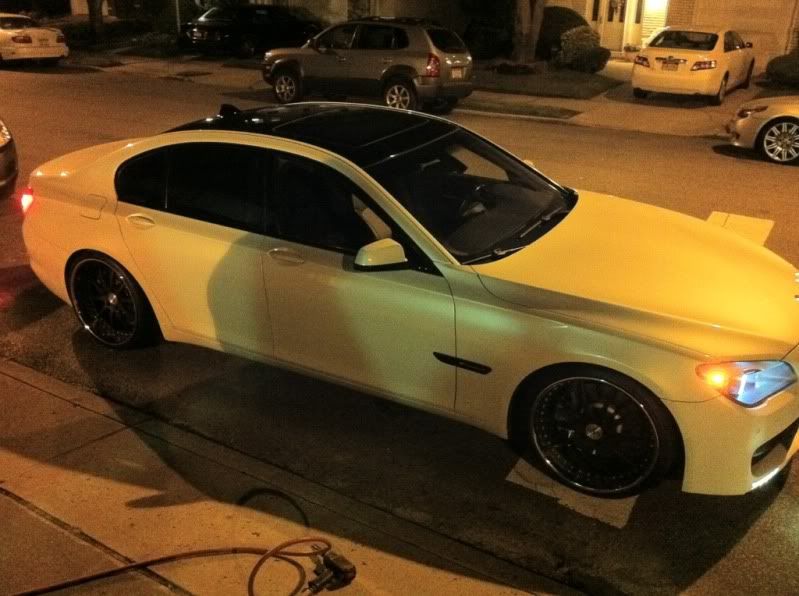 ---
Last edited by Ny06m5; 09-28-2011 at

10:53 PM

.