02-08-2012, 09:10 AM
Officially Welcomed to the 'Fest

Location: Tallahassee, Florida

Join Date: Sep 2011

Posts: 451

Mein Auto: 2003 Z4 ; 2002 Wrangler;
Quote:
Originally Posted by
coyote2ugly2000
Using NCS expert and EDIABAS cable I was able to activate:
FH_BEIFAHRERTUER_TIPP_ZU on touch up - passanger window
KOMFORTOEFFNUNG_FB key fob roof open
KOMFORTSCHLIESSUNG_FB key fob roof close
Using SSS v32 I coded the car to lock doors when I start driving.
Now I am wanting to find a way to automatically unlock doors with engine shut off/key removal so I don't have to
pull the lever twice or hit the unlock button, is that an option on the Z4 using coding?

I think it is you just have to find it. You aren't the first person to ask about that, I posted the list of codes here in a google doc. if you find it add it to the list.

Post: http://www.bimmerfest.com/forums/sho...d.php?t=599411

List: Code List= https://docs.google.com/spreadsheet/...TFQd2hvbm91Z0E
__________________
I like my 2003 Z4 2.5i... but love my smelly old rusty 2002 Wrangler SE, 2012 Dyna Wide Glide 111ci and evil 2007 HD Sportster 883/1200 Stage IV !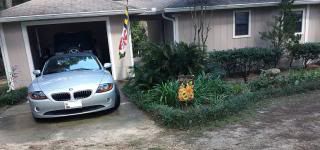 ---
Last edited by Cvaria; 02-08-2012 at

09:17 AM

.