Retrofit of smartphone integration and 6nr done
---
First off i have to thank Patryk at Bimmertech for making the entire experience very positive.

I have a 2013 Bmw x5 sports Unfortunately for me in Canada if you want the 6nr and smartphone integration you have to get the tech package which is the side cameras and hud display for almost 4k. you cannot get them separately.

I wasn't particularly interested in the hud display or the side cameras so i felt paying 4k for 6nr and smartphone integration was a little excessive.

After receiving my car i decided that i wanted both 6nr and the smartphone integration. I began to look at possible retrofit solutions with BMW but sadly none are available. however Patryk at Bimmertech offers a oem solution for the 6nr and smartphone integration.

For those interested here is the process and what steps are needed to have the retrofit function. i placed the order on his website and was informed my oem parts would be sent with instructions and the coding would be done remotely. I was little weary of having someone i don't know coding my car from the other side of the world but having read a few positive reviews i took the leap.

The goods: i already had the combox so what i needed was a green connector , a usb plug with a av in plug. That was pretty much what was in the box so i was very pleased to see there was not 100 different parts to install.

the installation: i was scared to death of scratching my wood trim so i asked my friend who has taken apart a few bmw radios to give me a hand. We basically removed the trim and the radio to get to the cic. I have to emit i was very skid dish while doing it but it went very smoothly and took 5 minutes to get to the cic. the other bit of removing is You need to replace your USB port in the armrest with the new usb av in.
When you remove the old USB port you hv to move 2 pins old AUX connector to the small green connector. then you run a coupe of pins to the cic and then you put the cic radio and trim back and voila you are done. not exactly rocket science but i would recommend you have the ability to get to the cic.

the coding: you will need a windows laptop you will be asked to install a few programs to allow for the remote coding. Some installations go really smoothly others a little less smoothly. Patryk associate "MEN" is a true professional who is truly amazing at remote coding. The coding part for me took a little bit longer then i thought some of it was my fault but MEN took the time to double check my installation and make sure everything was working. With a little patience MEN was able to code the car and make me a very happy man.

the results
DVD IN MOTION:



THE 6NR WHCH INCLUDES
BMW APPS:
NEWS
FACEBOOK
TWITTER
WEB RADIO
CALENDAR
LOCAL WIKI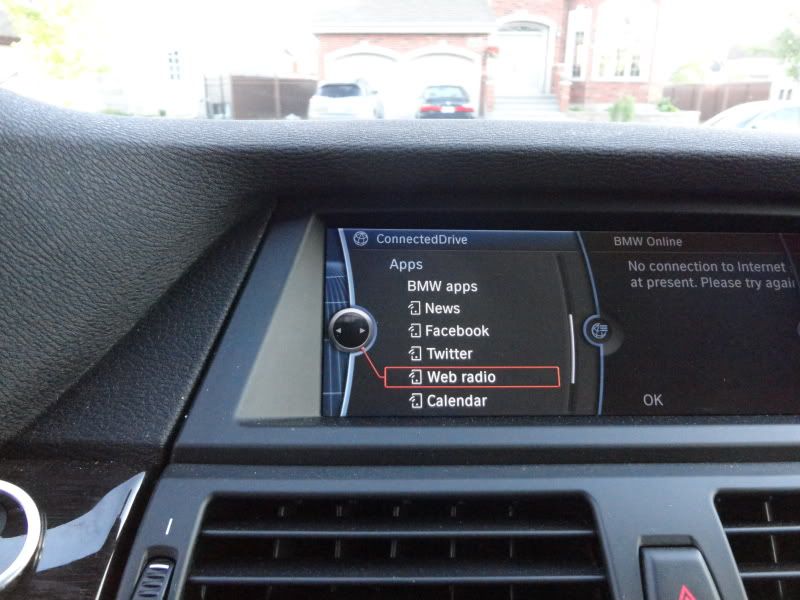 THE INCREDIBLE SMARTPHONE PLUG IN WHICH ALLOWS FOR ALBUM ART AND THE IPHONE IPOD INTERFACE TO CONTROL YOU MUSIC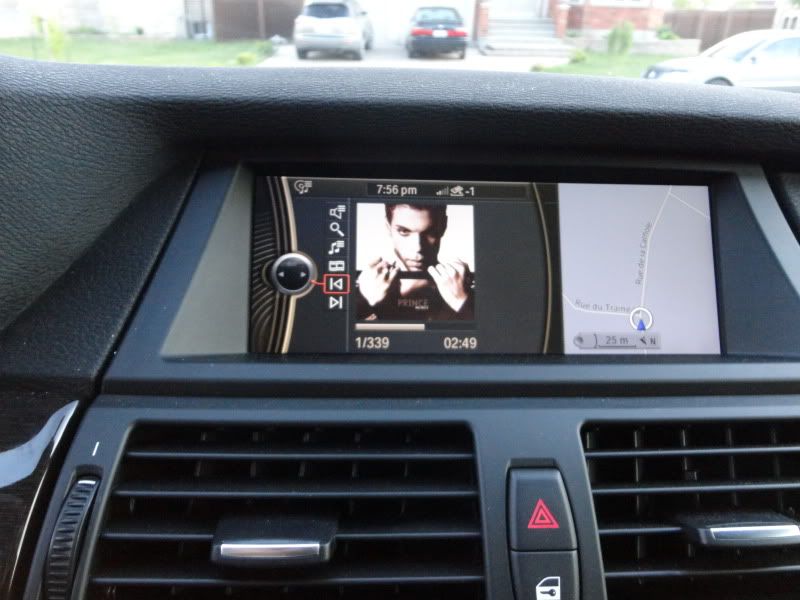 ANOTHER GREAT FEATURE IS VIDEO WITH SOUND!!!



AND ANOTHER BIG PLUS IPHONE DISPLAY ON THE IDIRVE!!!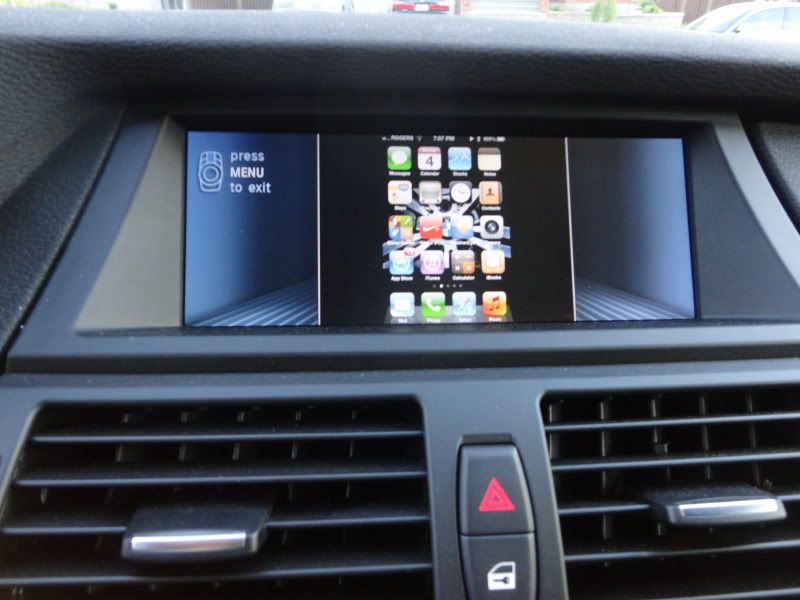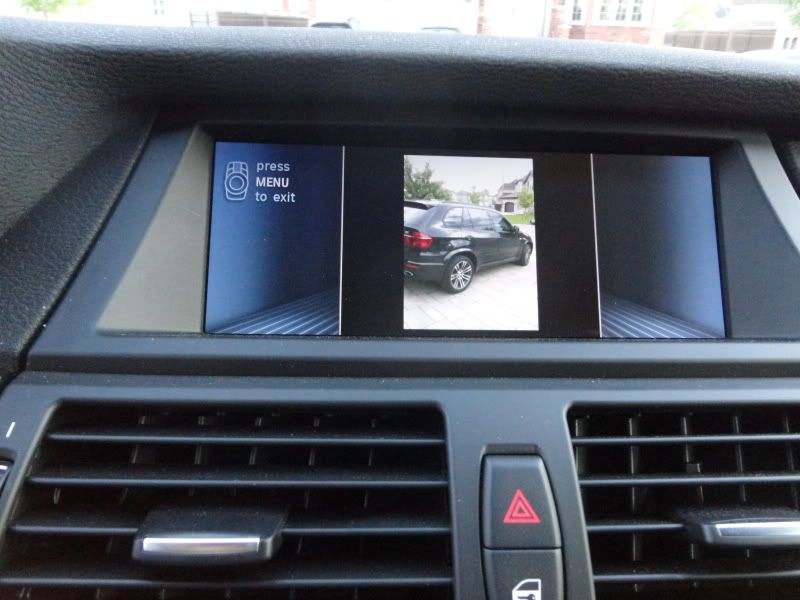 If any of you are considering doing this go for it you won't be sorry ......i am loving it!!!

George
---
Last edited by sungod661; 06-04-2012 at

08:54 PM

.