2009 Z4 owners
---
Everyone has heard of the issues with the HPFP in the early 335's. I had some issues with a 2008 535 that I had. Was that problem resolved by the time they put that engine in the Z4 in 2009? Were there any other issues with the first year of the new model? I am interested in not just mechanical issues but lesser ones too. For example, some though the sound system volume was way too low unless you had the premium sound package.

I am looking to upgrade from my 2006 3.0si to a CPO 2009 35 and want to make sure I don't miss something.

Thanks for your help.
__________________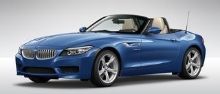 ED July 2016 - Redelivered September 2016
35i Estoril Blue / Beige Kansas Leather, M Sport, Premium Sound
CWP, Technology Package, PDC
---
Last edited by Z4luvr; 06-23-2012 at

02:26 PM

.