1969 2002, restored with M20 6 cyl.
---
1969 BMW 2002 with a M20 6 cylinder engine out of a 1989 BMW 325i (E30). One of the cleanest, straightest, best performing BMW 2002's around. Gets thumbs up everywhere the car is driven. Motor is strong, the sound of the engine/exhaust is AMAZING and the car rolls solid and straight.

The ground up restoration was completed in 2008 by a true BMW enthusiast with no corners cut. Since the rebuild, the car has been driven 15,700 miles without a problem. Speaks to the quality/reliability of the build.

http://cgi.ebay.com/ebaymotors/1969-...t_49811wt_1174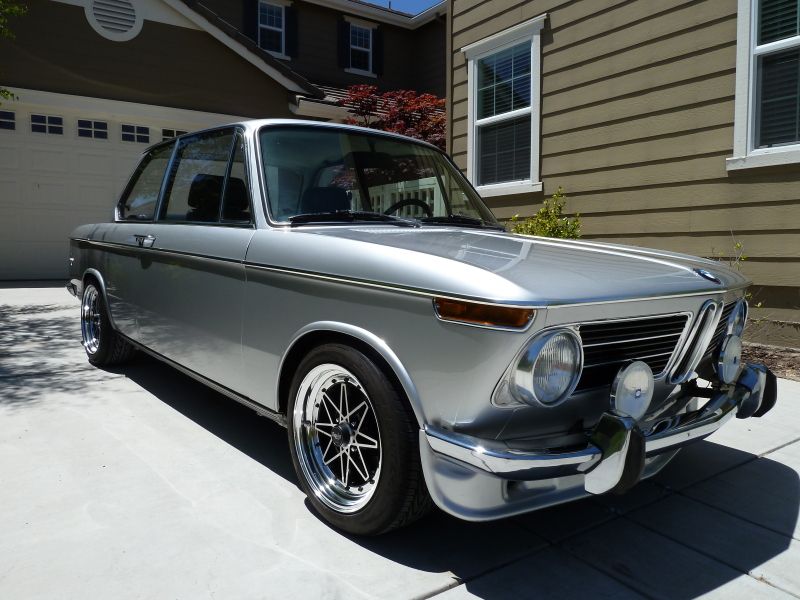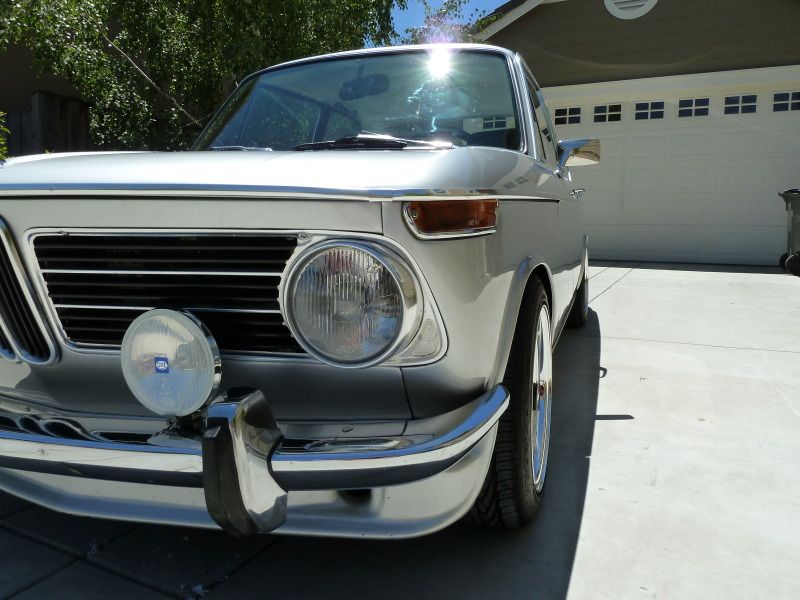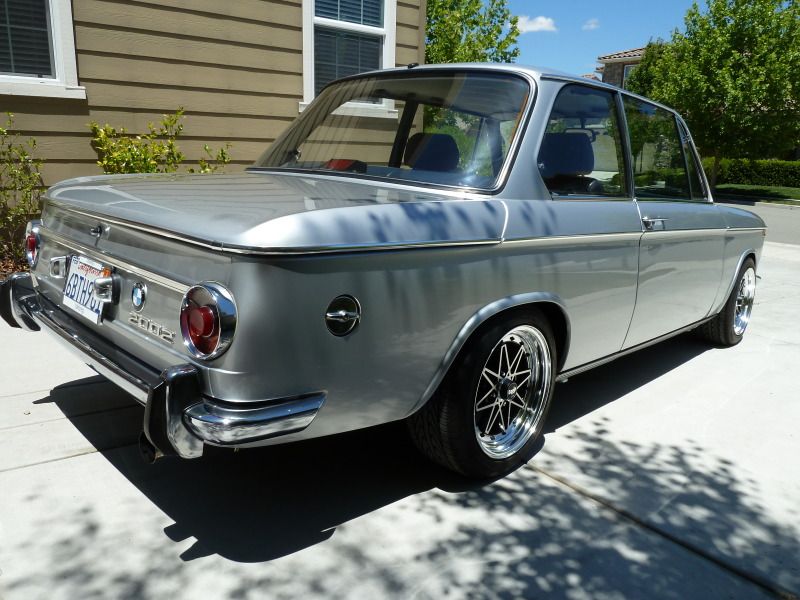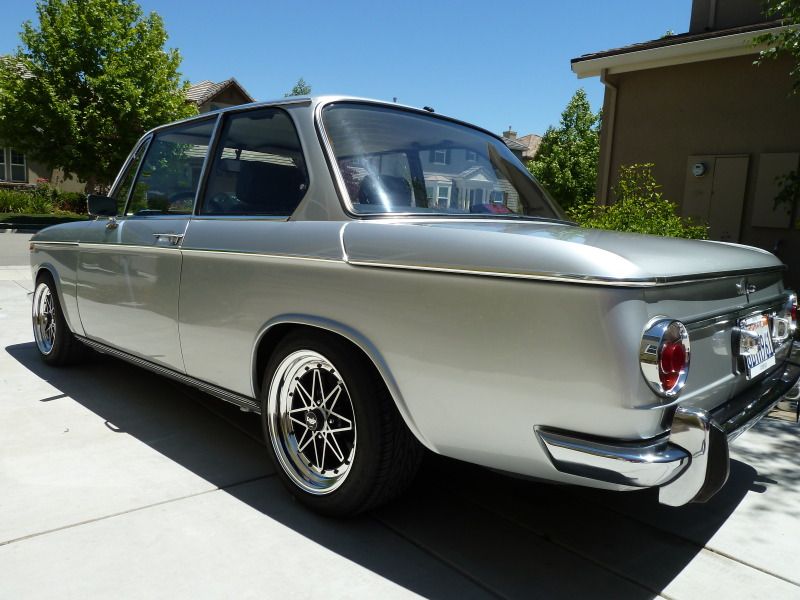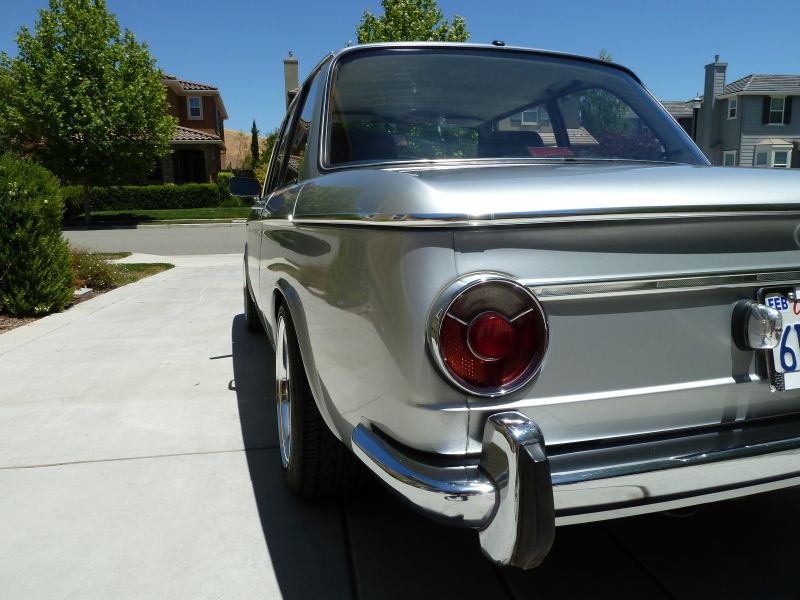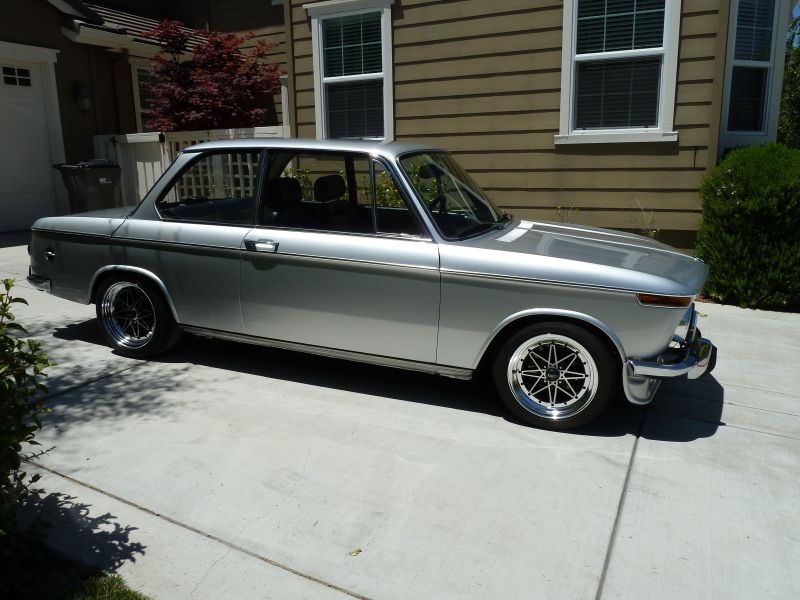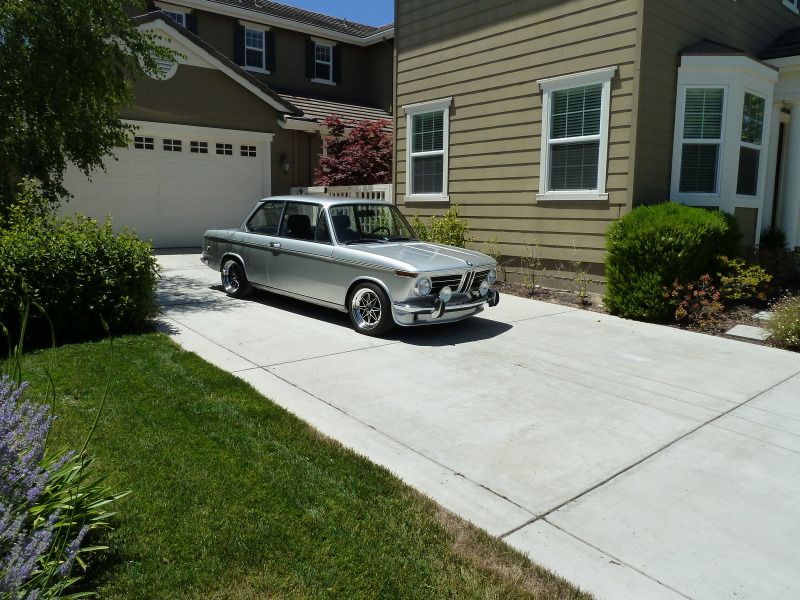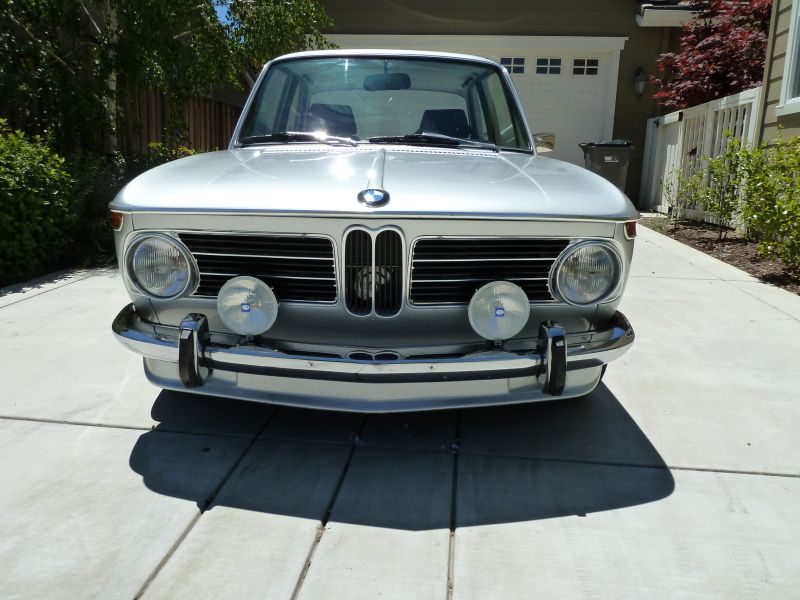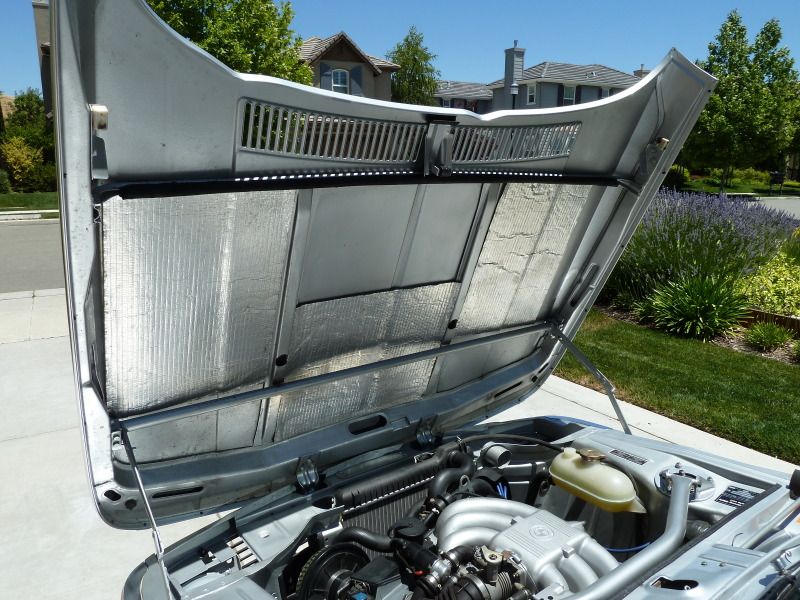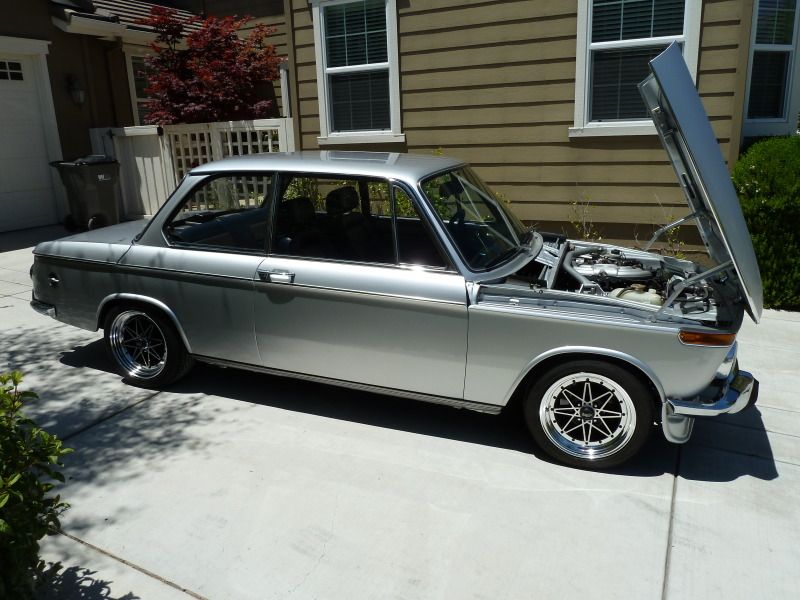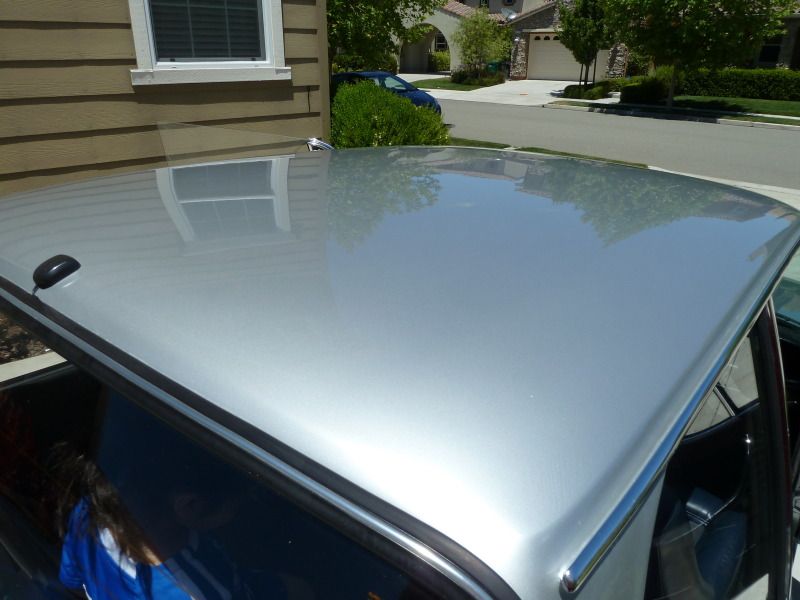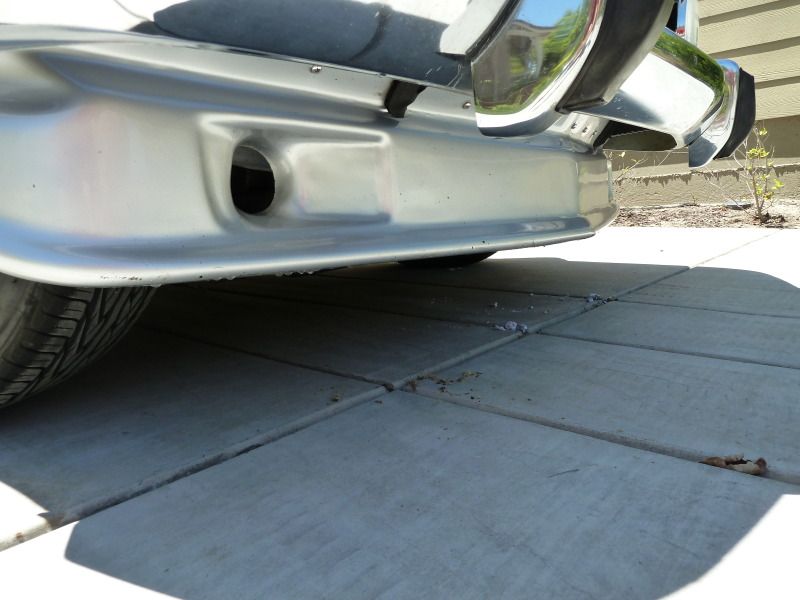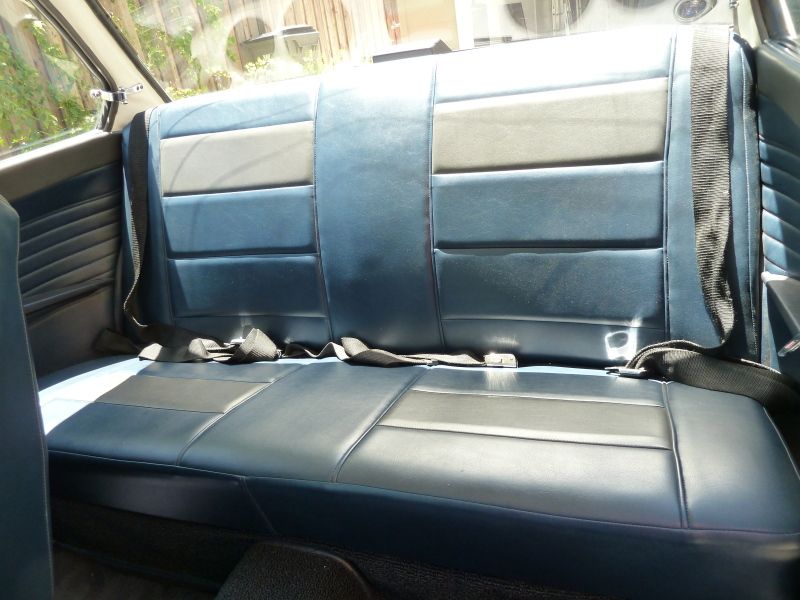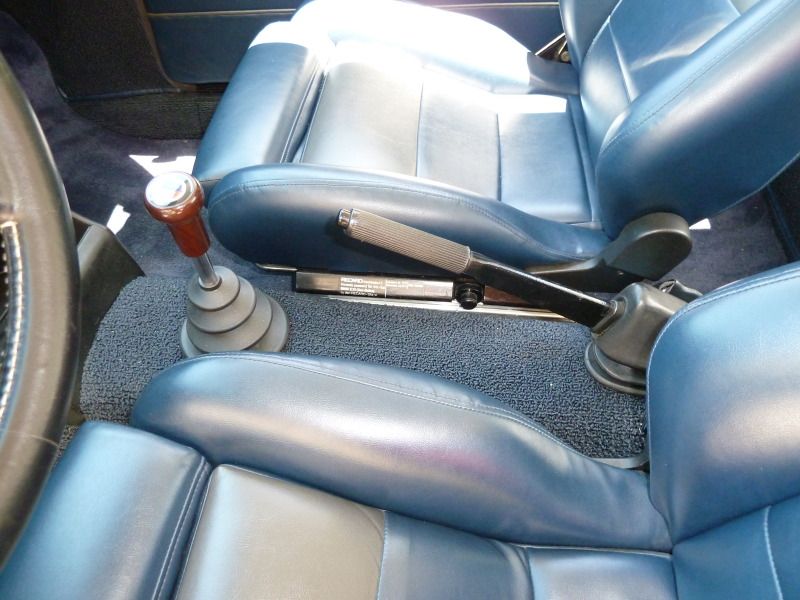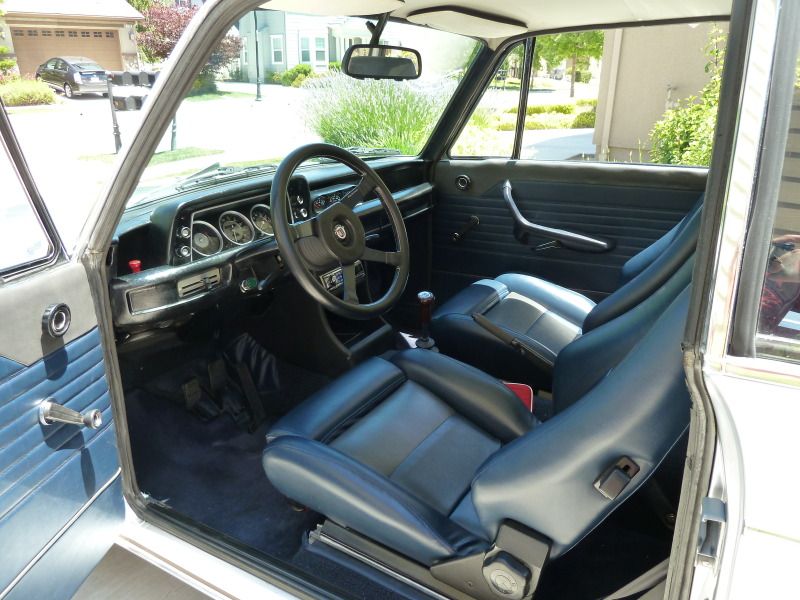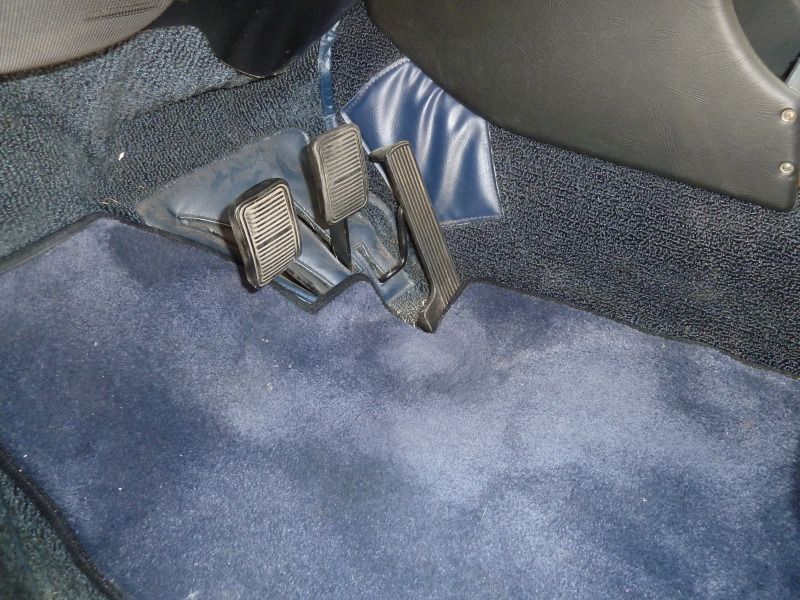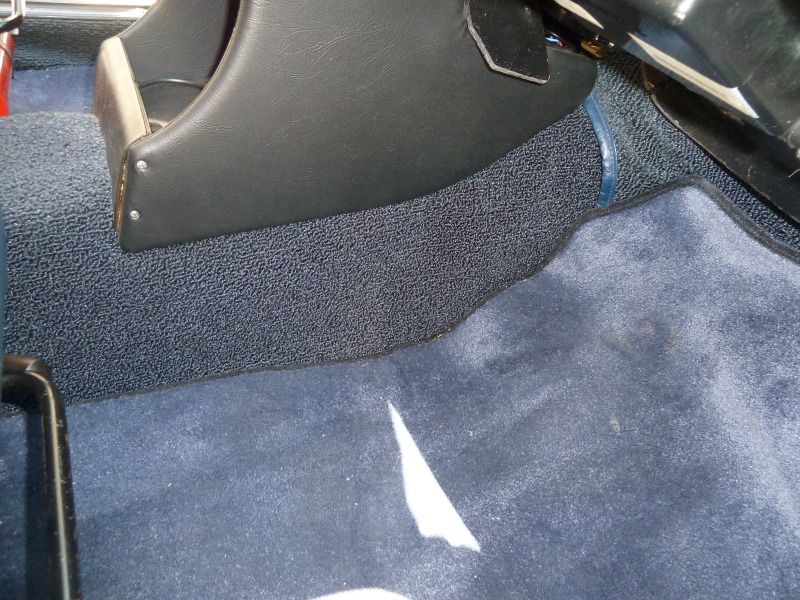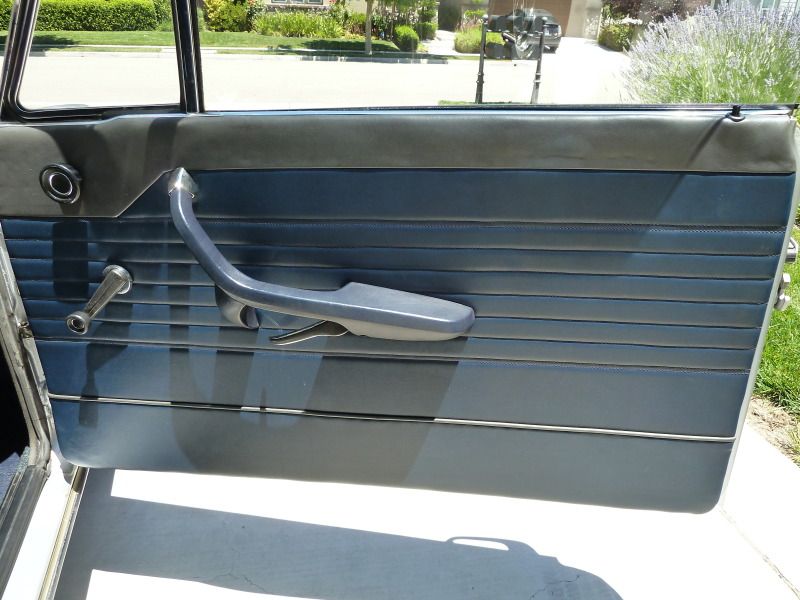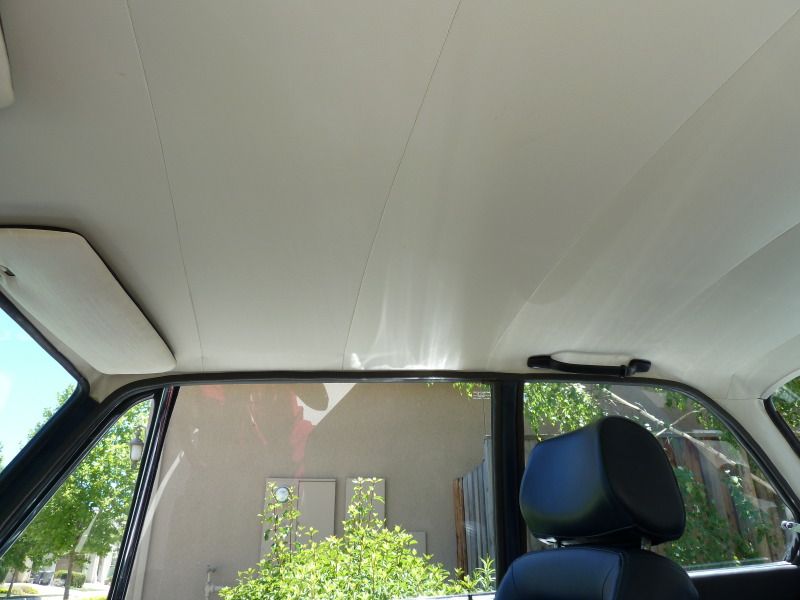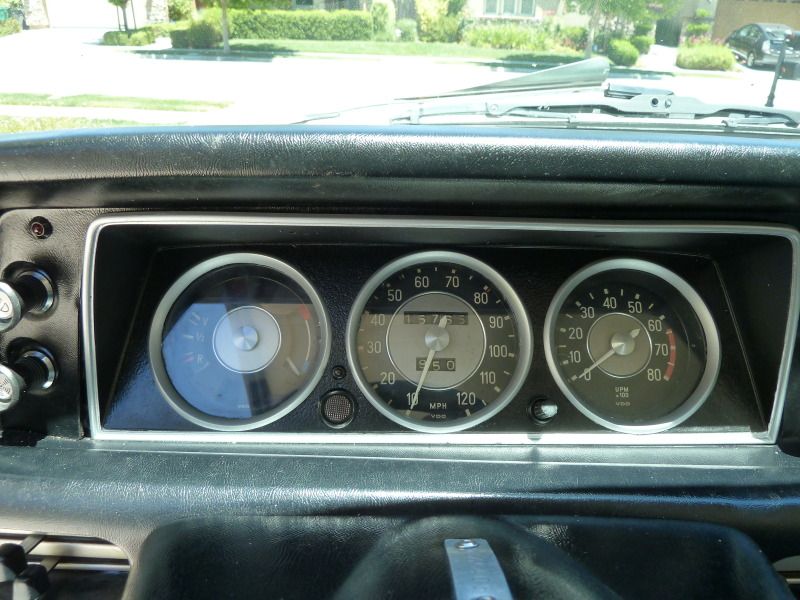 BODY SHELL:

-Rear Shock Towers/Inner Fender Wells Replaced (L & R)

-Lower/Outer A-Columns Replaced (L & R)

-New fabricated A-Column Fender Mount Brackets (Stainless Steel)

-Front Fenders Replaced (L &R)

-Repaint (Polaris)

-New Trim Attachment Brackets/Grommets

-Used Rocker Trim to Body Seal

-POR-15 Inner Bumpers

-New Door Brakes

-New Front Windshield Glass, Seal and Lock-Strip

-New Rear Window Seal and Lock-Strip

-Ireland Engineering ABS Front Spoiler (Zender Style)



BRAKES:

-Front Big Brake Kit – Early 320 Hubs and Rotors, Wilwood Calipers

-Rear Big Brake Kit – 320 Drums

-New Stainless Steel Braided Brake Lines (Front and Rear)

-New Parking Brake Cables

-New BMW 320 Brake Master Cylinder (with new lines to reservoir)

-Brake Booster, Stripped and Repainted

-New Brake Booster Hose and Check Valve

-Pulled Pedal Box-Stripped and POR 15'd, New Bushings and Springs



DRIVETRAIN/AXLES/SUSPENSION:

-New Front and Rear Wheel Bearings/Seals

-Overhauled All CV Joints/Half Shafts (Cleaned, Painted, Grease, Boots)

-Used Front Control Arms

-Used TII Boxed Rear Trailing Arms

-New Front TII Strut Tubes

-All suspension components Front and Rear (Control and Swing Arms, Strut Tubes, etc) were

stripped, Por-15'd, and Painted with POR-15 Chassis Black Paint.

-New Front and Rear Polyurethane Bushings (All Suspension and Idler Arm)

-New Ball Joints, Tie Rods, Center Track Rod

-Rear Subframe-Stripped and painted with POR 15.

-New Rear Subframe bushings with poly bushing inserts.

-New Bilstein HD Shocks and Struts

-New Ground Control coil over springs front and New Rubber Spring Pads with Suspension Techniques springs in rear.

-Ground Control front adjustable camber plates

-New Ireland Engineering Sway Bars (22mm Front, 19mm Rear)

-New Front Upper Strut Bearings and Covers

-2002 Haus M20 Front Shock Tower Brace

-New WORK Equip 3 piece forged 15x7.5 wheels with Toyo Proxes 195/50/15 tires all around. Wheels are super light and super strong in like NEW condition.

-5 Speed Conversion:

-1982 323 O/D 5 Speed Transmission –90K Miles (New Seals and Reverse Switch)

-2002 Haus Shift Tower and Shortened Reconditioned Driveline

-Flywheel Resurfaced (228mm Flywheel)

-New Clutch & Pressure Plate (228mm), T/O Bearing, Clutch Master and Slave Cylinders, Pilot Bearing, Rear Main Seal and Flywheel Bolts (325 Clutch and PP, 323 TOB)

-3.64 Limited Slip Differential 25% Lock-up (Utilized Ό inch spacers)-Unique 8mm drive flange from a 78 320 did not require redrilling for use of 02 CV Joints.



ENGINE COMPARTMENT:

-1989 325i engine ( Approx. 68K Miles)

-New timing belt/Tensioner

-New Water Pump

-New Gasket Set (headgasket, front and rear main, etc.)

-Motronic ECU with Performance chip

-New 2002 Haus M20 Conversion Mounts (5 series subframe mounts)

-New Ansa header and Down Pipe

-Dynomax Center Resonator, Dynomax Ultraflo Muffler, Borla Tip (High Temp Paint)

-325 Exhaust Gasket (w/heat shield) , New Exhaust Studs and Copper Nuts, New Downpipe Trans Hanger.

-323 Radiator

-New Water Hoses, Thermostat, and Fan Belt

-Removed Engine Fan and Installed Permacool 12" Electric Fan Part #19008 Wired to 91

degree thermal switch from 1982 BMW 320 to water jacket fitting in thermostat housing

-New Rubber Drain Tubes at Firewall

-Used Gas Tank – Stripped Painted and Sealed w/POR 15 Tank Sealer (Correct for 69 Model), 3M Strip Caulk Seal to Floor

-New 1991 318is fuel pump

-New E30 Fuel Filter

-New Fuel Line from tank to engine compartment (5/16th" aluminum), New Rubber Fuel Lines

-New Spark Plugs

-New Spark Plug Wires and Loom from Maximillian

-New E30 Coil

-New Oil Pressure Sensor

-New Coolant Temp Sensor

-New Starter E30

-New Engine Sticker Set

-New Firewall Blanket/Insullation

-New hood liner/insulation



ELECTRICAL:

-Sorted Under-Hood Wiring and Routing, Rewrapped Harness, Cleaned Grounds and New Wiring Stays.

-Installed 6 Relays and Aux Fuse Box for wiring upgrade. (Behind and on side of glove box

-Installed H4 Headlights 80/100W (New wires and h4 plug, relayed and fused)

-New 80 AMP Alternator -Internally. Regulated from 325

-Installed and rewired new Hella horns.

-Replaced Wiper Relay with Solid State Elec. as original is NLA

-New front Euro turn signals

-New Headlight Rear Covers

-Refurb of Gauge cluster-Used Speedometer, bulbs, repaint

-Installed Auxillary VDO gauges in a BMP cluster (water temp, oil pressure, volt)

-Battery Relocation to Trunk – TEP Brace, Battery Cut-Off Switch (behind driver seat under back seat), E30 Battery cable and junction box and Auxillary Junction/Fuse Box

-Installed Hella 160 Driving Lights (Hella switch is on steering column in place of manual choke knob)





INTERIOR:

-Used 323 Alpina 4 Spoke Steering Wheel (Top column pad swapped w/ 74 for better fit/finish)

-Seams Perfect: (Blue/Black Color Combination)

-E21 Recaros -Matching Rear Seat Cover

-Door and Rear Side Panels -Headliner

-Blue Carpet

-Sun visors - NOS

-BMW 325 Rear View Mirror with Map lights

-Seat Belts – 1969 Spaghetti Belts in rear with shoulder retractable belts in front

-Pulled and Refurbed Heater Box, Replaced Heater Valve

-Stripped Original Sound-Deading Material from Interior, POR 15 Painted the Entire

Interior Floor/Footwell/R. Bulkhead and Installed FatMat Sound Deading

-5 channel Hifonics Amplifier with (4) 5.25 inch speakers and two 8 inch mid subs

-Alpine head unit with CD/MP3 player with iPod and iPhone connector.