07-01-2012, 09:46 PM
DINAN 5

Location: san diego

Join Date: May 2012

Posts: 165

Mein Auto: E39
E39 sport - to drop or not to drop?
---
Hey guys,

I have a 2001 BMW 540i sport package. It is my weekend car. It has the sport package which is ~1" lower than the non-sport, but I am considering H&R race springs.

I am wondering how "bad" the ride will be on H&R sport?

Is handling improved or degraded?

How does the E39 do at 130+ mph with lowering springs, compared to stock?

Will resale value go down?

Basically i'd love to make my 540 look different than the rest around my town, but not looking for a bone-jarring ride in a luxury sport sedan. Just wondering what your guys opinions are on this.


My car as it sits: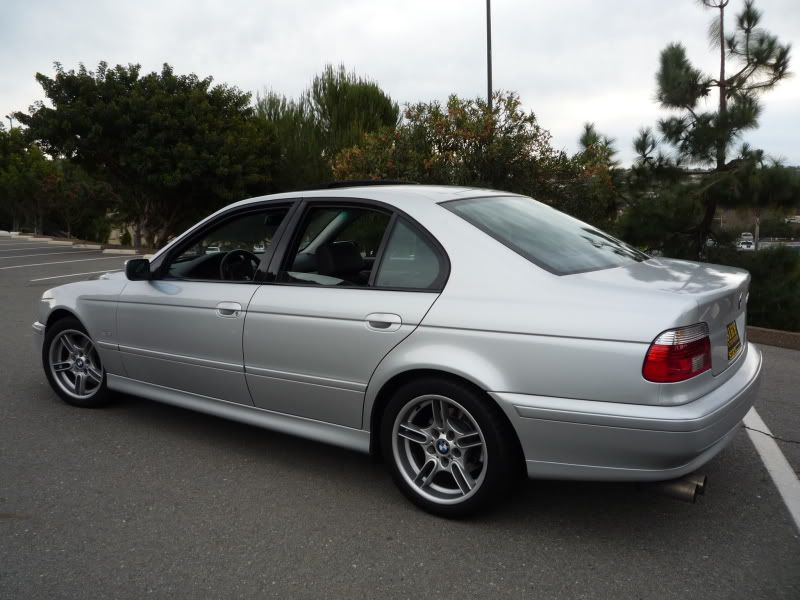 Cliff notes: Are H&R springs worth it?