SOLVED the "thumping" sound on acceleration from a dead stop.
---
Well I finally figured out what was wrong and had it fixed today. I hope this thread will help someone who has the same symptoms that my car had. Maybe we should have a Problems Solved section where people can post what the fixes were to their problems. Search doesn't always work well and I notice a lot of problem threads never have the solutions posted and quickly get abandoned. Anyways.........


My original problem was any acceleration from a dead stop with more than 1/4 throttle made a horrible thumping sound. Weird part was as long as I was already moving more than maybe 10mph I could hammer the throttle and there would be no noises or vibrations.

I thought it might have been my rear end and even started a thread about it. Fortunately it was something a whole lot cheaper. It wound up being the driveshaft center bearing.

Here is what it loked like when we pulled it off the car.

Looks pretty normal here...


Here is the aftermath...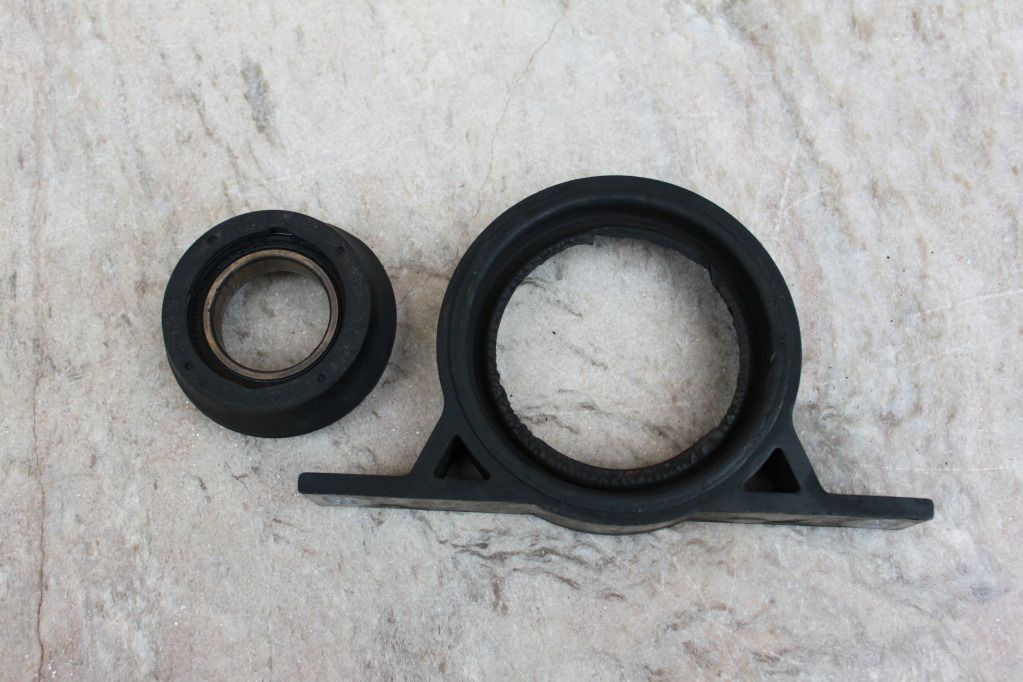 The rubber surround was completely gone. I could move the driveshaft a good 2 inches when I got under the car.


I hope this helps someone out.
__________________
---
Last edited by All-Or-Nothing; 07-21-2012 at

03:55 AM

.