07-26-2012, 07:10 PM
Officially Welcomed to the 'Fest

Location: Toronto

Join Date: Mar 2006

Posts: 930

Mein Auto: Z4 M Coupe
Cool Carbon Pads for Stoptech ST60/ST40 BBK
---
For the past 4 months I have had the opportunity of testing Cool Carbon's new street pads for the Stoptech BBK.
My BBK setup is the ST60/ST40 calipers with 355x32mm slotted AeroRotors.
Before switching to the Cool Carbons I was running the standard Stoptech Street Performance pads.

When the switch was made, the rotors were stripped of existing pad lay down and the CC pads & rotors were freshly bedded.
For the first few months with the CC pads, the car saw strictly normal street usage with a few weekend runs on the local twisties.

My initial findings were as follows;
• The first thing I noticed is, the CC pads are brake wear sensor compatible front & rear.
Unlike the Stoptech pads the CC pads accept the OE wear sensor. (pic below)
• During the bedding procedure the pads took longer to reach the drop off point.
When the performance drop off was reached, there was far less drama than other pads I've used.
• Over the ensuing few weeks of usage, the two things I noticed & liked the most compared to the Stoptech, are the initial bite and the linear feel.
• Brake dust is also reduced, approximately 20%
• The Cool Carbon pads are completely noise free and have very good bite when cold.


HPDE track day at a technical track with lots of complex corners that is non too friendly to brakes
• I was really impressed with how consistent the CC pads stayed lap after lap, all day long.
I've never experienced anything quite like that.
• With the additional heat on the track the stopping grip of the pads changed to whole new level. The friction rate definitely increases with heat, they had WAY more bite than on the street.
• I was also surprised that on the drive home, there was none of the 'tired' brake feel that you get after a day at the track with the pads back to normal street temps. amazing!
• The pads also seem very easy on the rotors as well.

All in all I found the Cool Carbons to be a great all-round pad for someone like myself that needs a street use pad application
with only a few HPDE type track days through the year. This pad is not a true track pad.

Front ST60 Cool Carbon pad after HPDE track day,
...wear is negligable.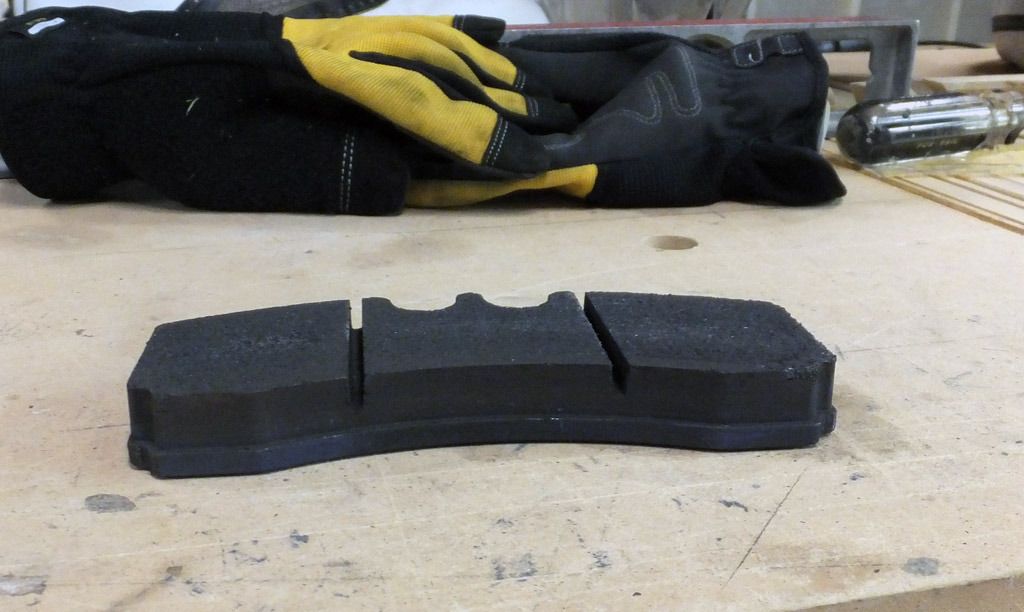 Front ST60 pad showing the OE sensor design


Front rotor after the HPDE track day
...this is the dust after a full day on track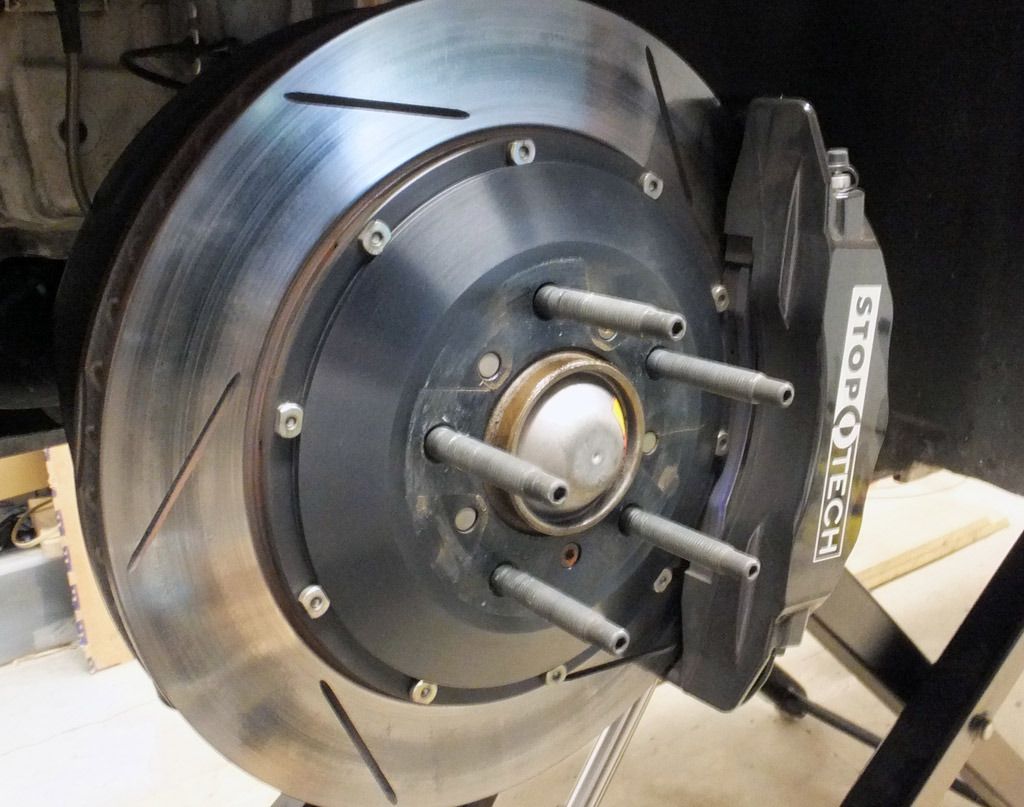 __________________