Brand new drive shaft center support bearing kit 89' 325i
---
It's the same story as my last ad. I bought all these parts for my 1989 325i from pelican parts last fall never even opened the packaging. A few days before I was gonna install them a truck cut me off and I parked it under his trailer hitch. The car was sold on craigslist but the parts sat in my closet. Now they're up for grabs.

Here's the list:

From pelican parts:
Center support bearing
Backing plate
Cover plate
Circlip
It's the kit that pelican parts offers.
I payed $64.75. It's yours as a set for $45 shipped.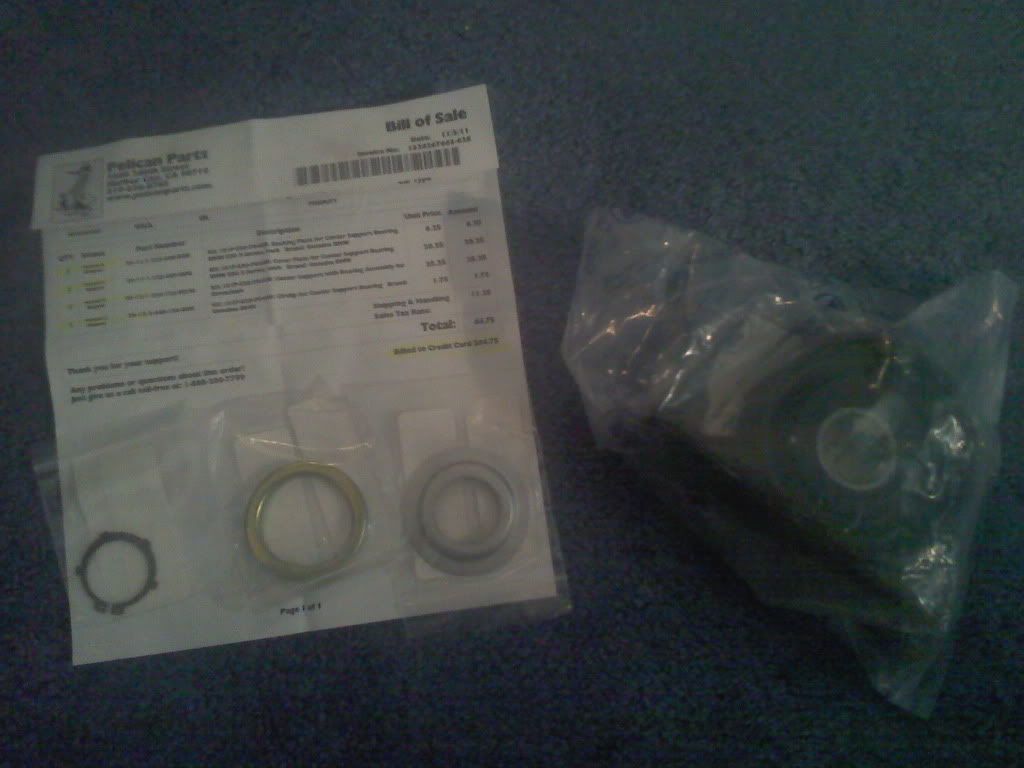 __________________