08-04-2012, 04:39 PM
Registered User

Location: California

Join Date: Jul 2012

Posts: 12

Mein Auto: BMW E30
MY Project Car, Pictures!
---
Just picked up a Bmw e30 325i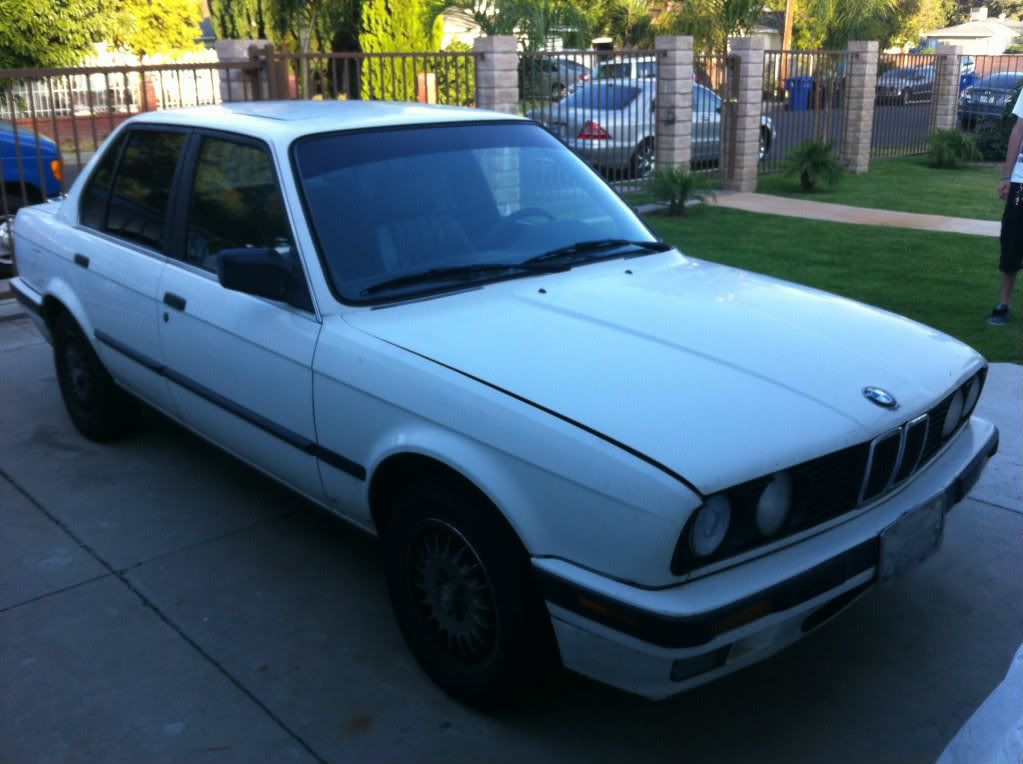 THATS THE BEFORE PICTURE
also installed a magna flow muffler
with dual chrome tips sounds nice i prefer it do it urself or it will cost a lot got mine done for about 200 also needed a new catalytic converter since the previous owner never changed his so total i payed about 250 for all the parts i needed i will post a video on youtube and share the link once i get the car back




this is my project list so far

..CHANGE WINDSHIELD !!!
..ALLIGN HOOD !!!
..DRIVERS SIDE DOOR !!!
..BACK DOOR DRIVERS SIDE !!!
..ALLIGN FRONT AND REAR BUMBR !!!
..2 SIDE VIEW MIRRORS !!
..WHOLE FRONT GRILL !!
..DOOR HANDLE TRIM BACK RIGHT
..HEADLIGHTS and HIGH BEAMS SMOKED OUT SMILEYS
..SPOILER UNDERNEATH BUMPER
..EMBLEMS !! Black and white
..DOOR PANEL SPEAKER COVERS
..BRAKE LIGHT BULB
..FOG LIGHT BULBS
..PAINT JOB !!.
THE CAR IN THE BODY SHOP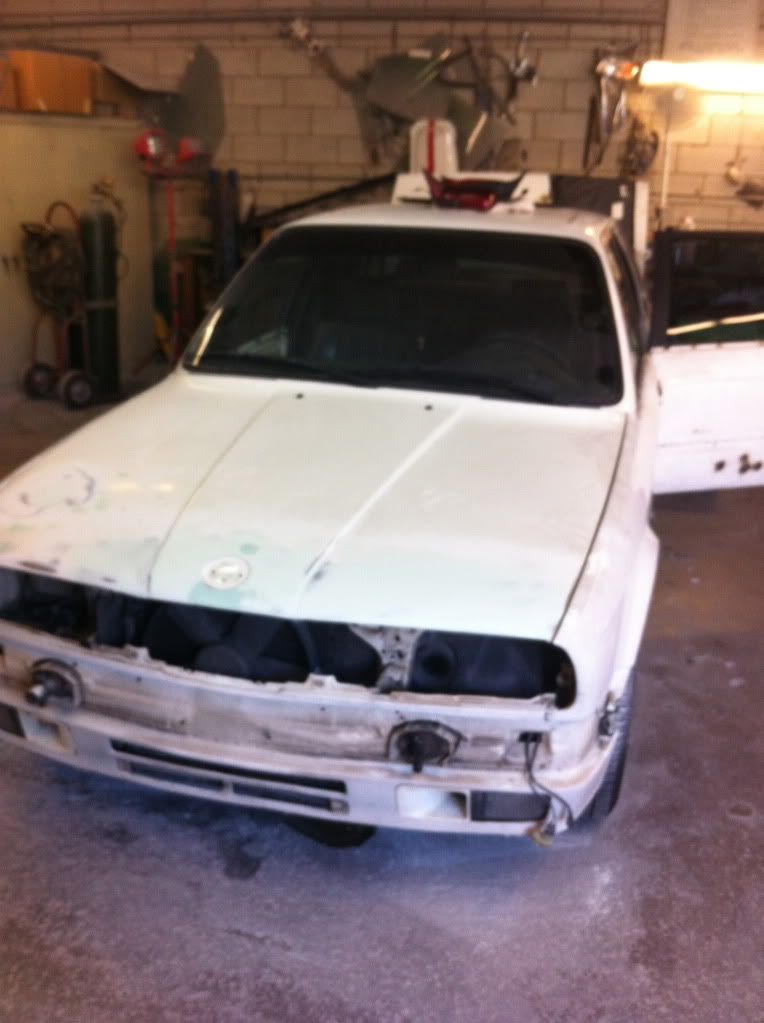 I WILL PUT THE AFTER PICTURES ONCE THE CAR IS DONE! THIS THREAD IS NOT FINISHED


Couple questions

1) i had a oil leak
their was a hole in my oil pan where it would leak from i welded it shut but half as much oil is still spilling about half a quart the seal on the pan is broken but the oil should only leak from their if the engine is on and it shoots up from pressure so my question is where do you guys think it could possible leak from on the oil pan i was thinking the screws arent tight but i have not checked yet since its in the shop

2) there was this weird noise coming from my engine i put wd40 on the belts on the noise went away is that a For sure fix or would the problem come back again

3) i also wanted to drop the car what suspension do you guys think i should go with not to low and not to pricey i want to spend about 400

4) also want to put new wheels when i got it back what do you guys think about these http://losangeles.craigslist.org/sfv...163722478.html the third one

THANKS!
---
Last edited by SturdyE30; 08-04-2012 at

04:45 PM

.