08-27-2012, 03:42 PM
I Am The Machine

Location: Somewhere Between The Valley & The Bay

Join Date: Apr 2007

Posts: 20,015

Mein Auto: Dreier, Fünfer & Siebener
Quote:
Originally Posted by
SlimKlim
so I got trapped in my car for a minute or two trying to get lunch.
.Awesome mental image.

I actually saw some poor lady get towed to my mechanic in an E34 while I was there.......still in the car. She was a caregiver and the lady she was taking care of got out at some shop to run an errand and accidentally double locked her in the car, on a hot day, windows up......and lost her keys. Poor lady was freaking out and running out of air. They were getting ready to smash the window when the son came by with the spare.



Sent from my LG Revolution 4G using BimmerApp
__________________
Chad // 2001 BMW 740i M-Sport // 2002 Lexus LX470 // 2000 BMW 540i Sport //
// 1995 BMW 540i/6 Sport // 2000 Kawasaki Concours 1000 //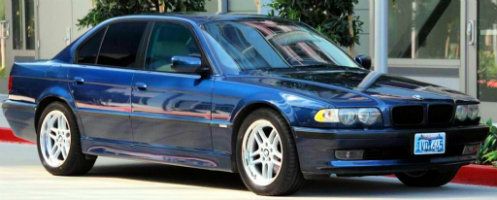 Quote:
Originally Posted by petriej
Pain will waken you. I pluck nose hairs to get a blast of adrenaline.