09-05-2012, 02:40 PM
Past Sponsor

Location: (718)445-9995 QUEENS, NY

Join Date: Jun 2009

Posts: 1,369

Mein Auto: (718) 445-9995
Big "A" Detailing Blk Boosted Civic Si Removing Heavy Water Stains + Ronnie C.
---
i was lucky to find these hard water stains all over the car from the customers house sprinklers. they werent mentioned to me until my eyes saw them. i do not like surprises at all but oh well.

she had a full respray about a year ago in a mercedes black. no pearl or flake, straight up black. the clear was a bit on the soft side. the hood & trunk were the worst areas so they were done under the halogens.

top of trunk.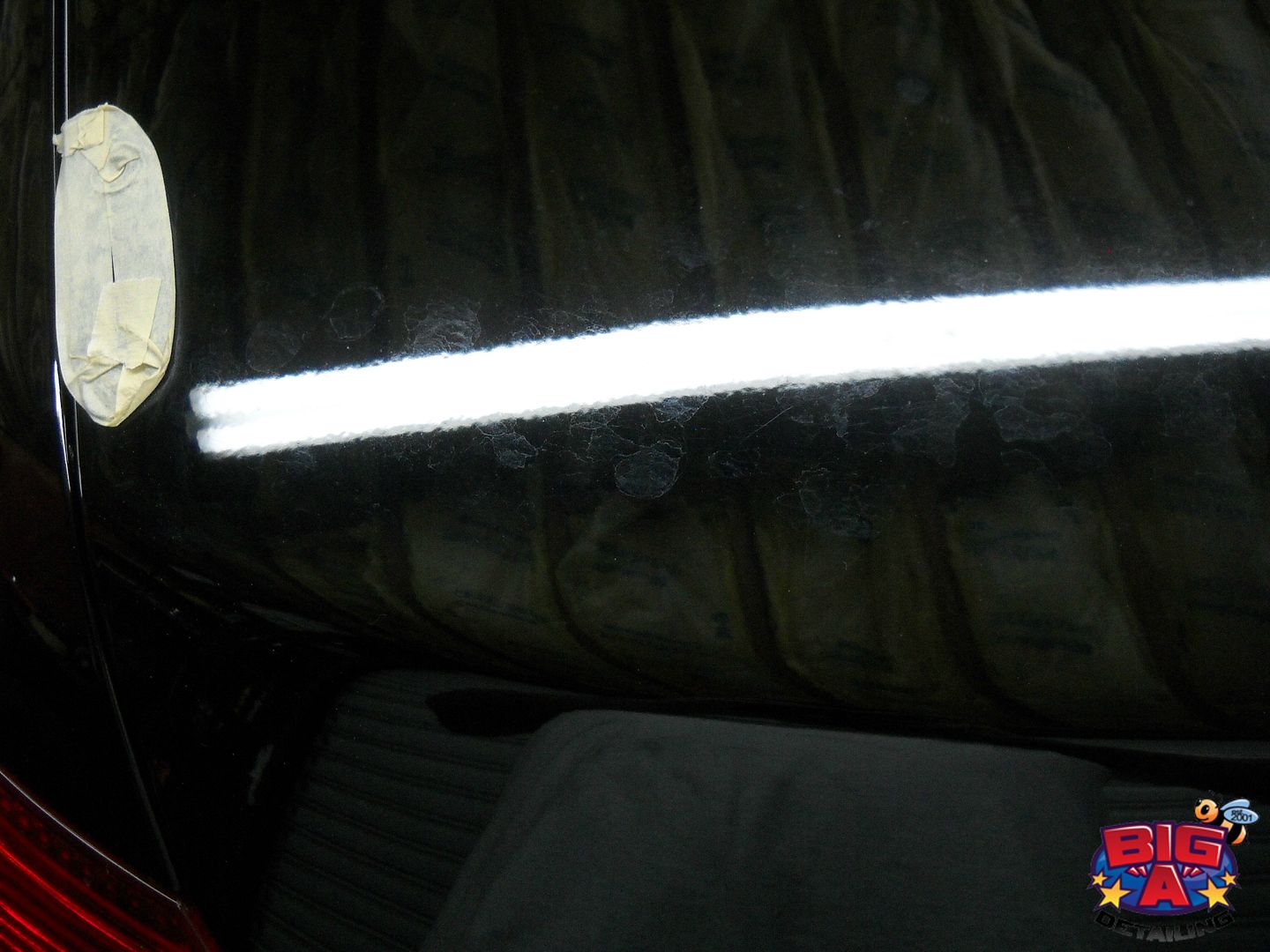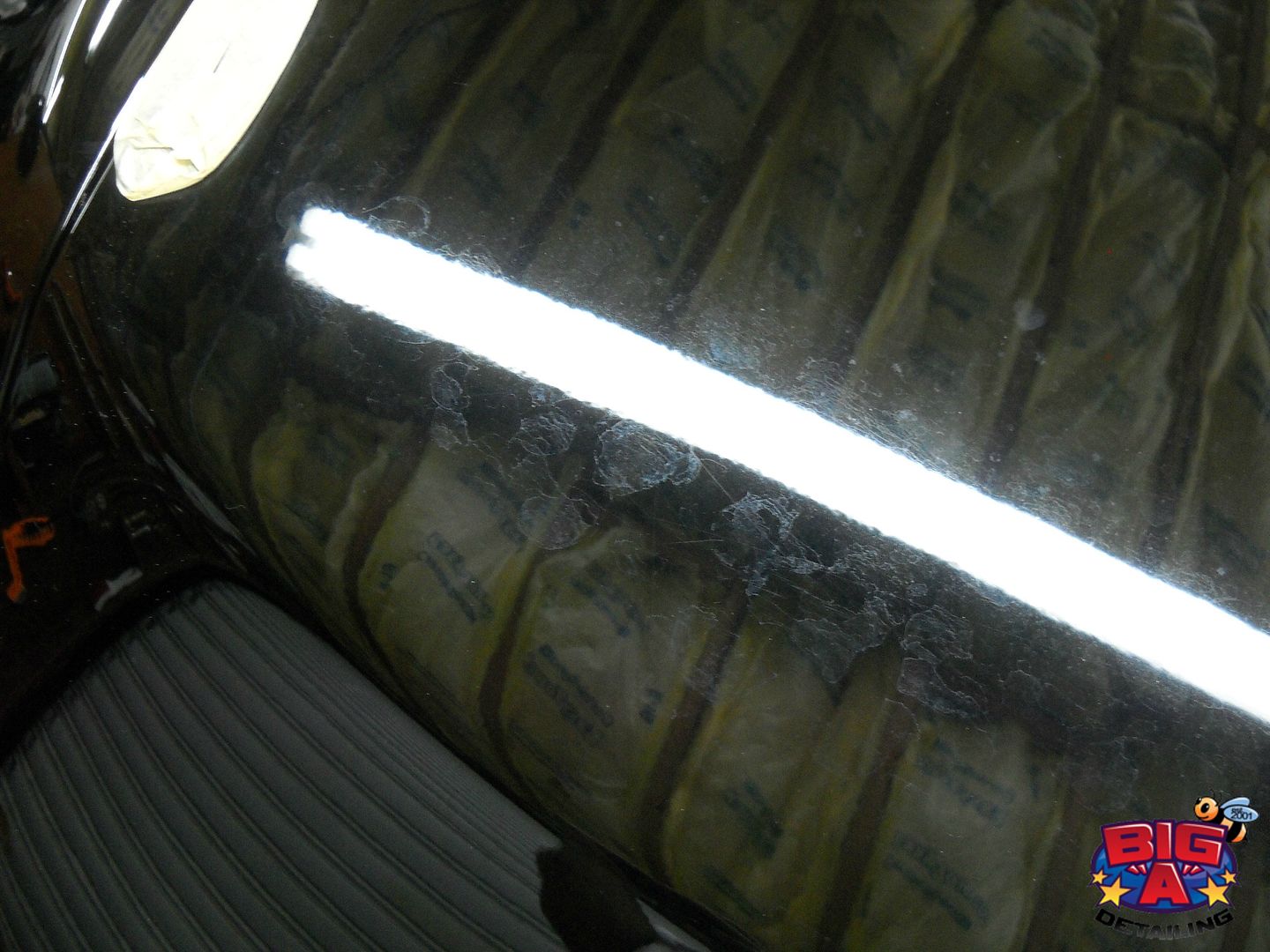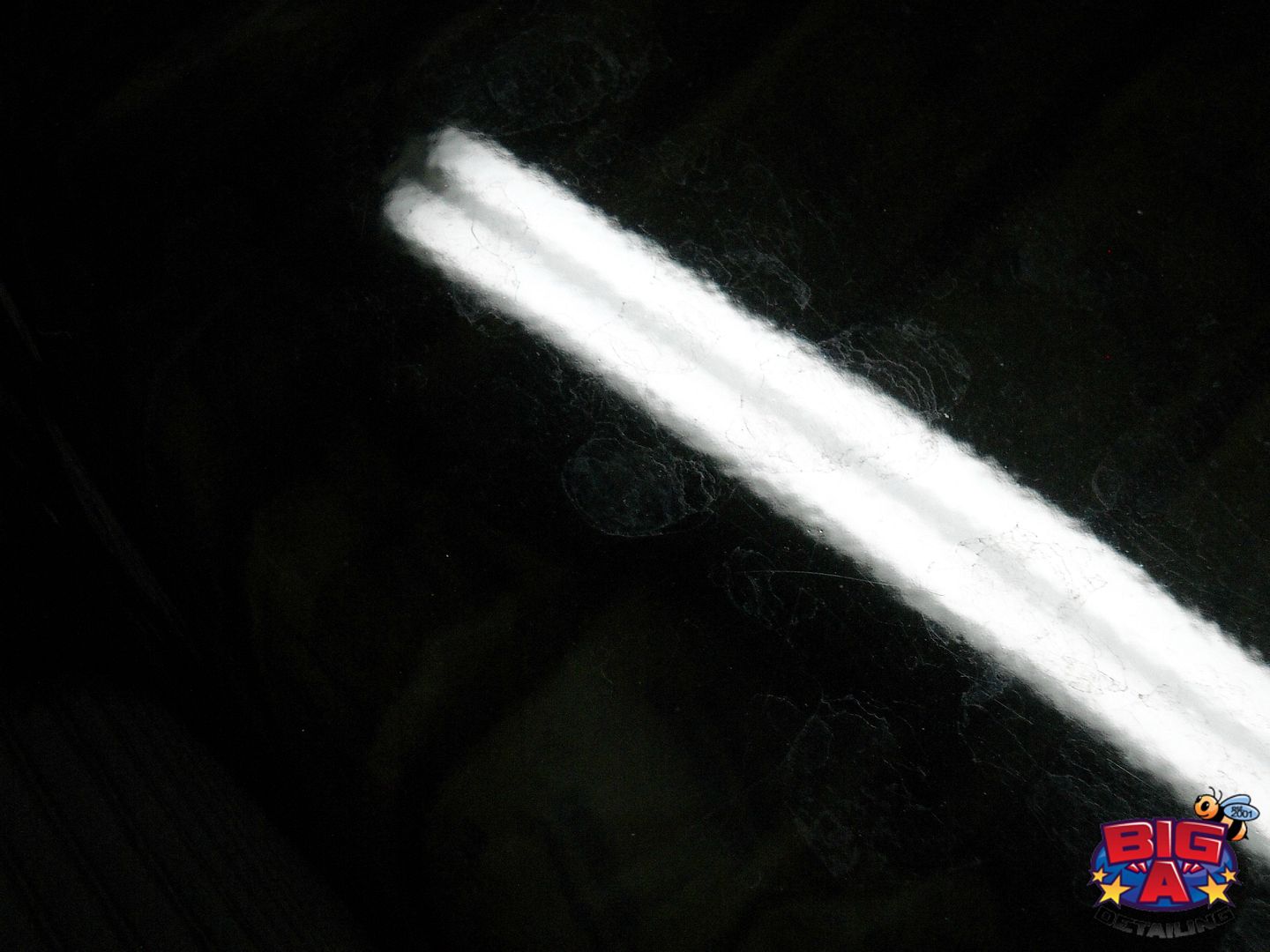 under 1000w halogen light.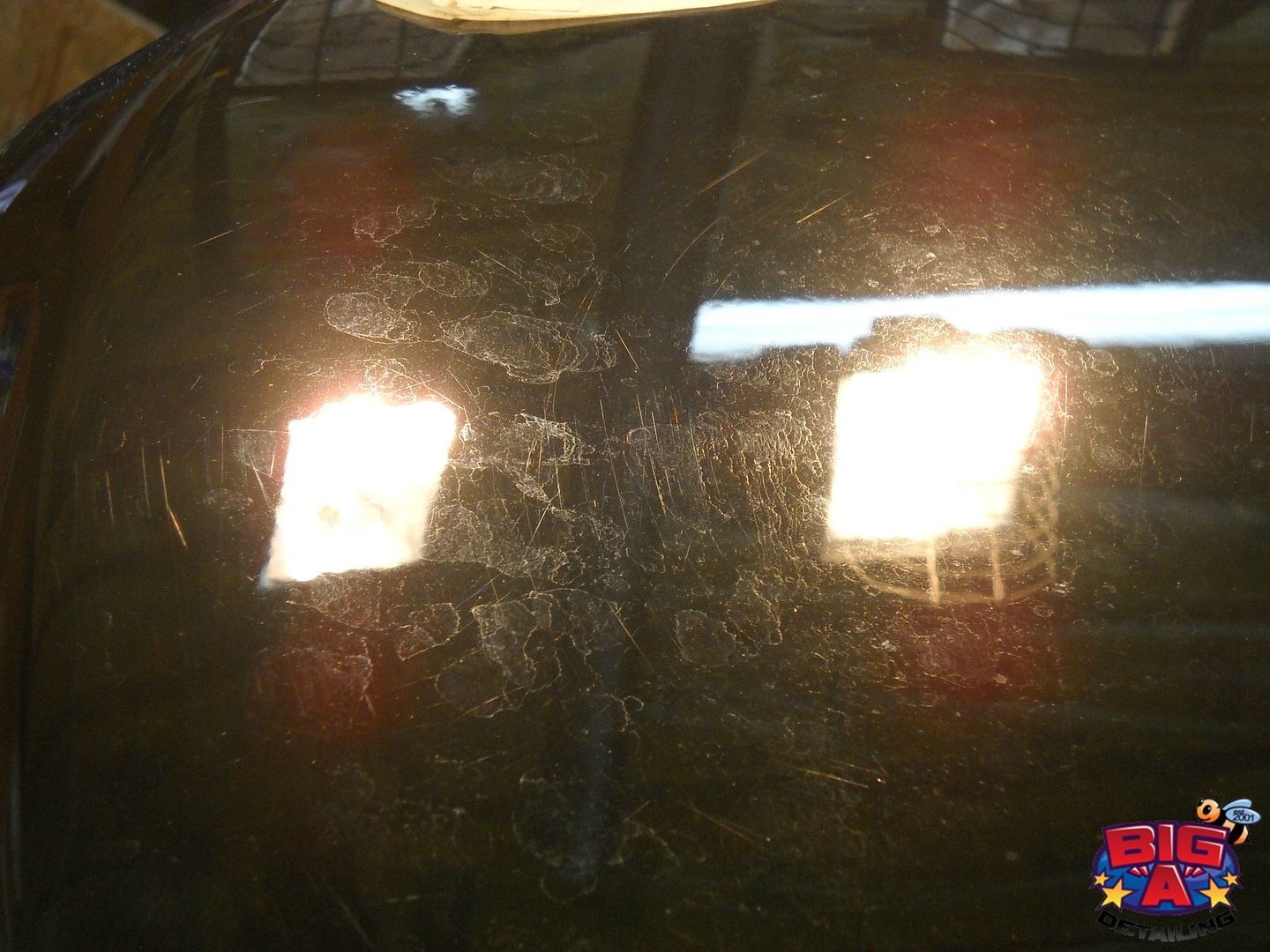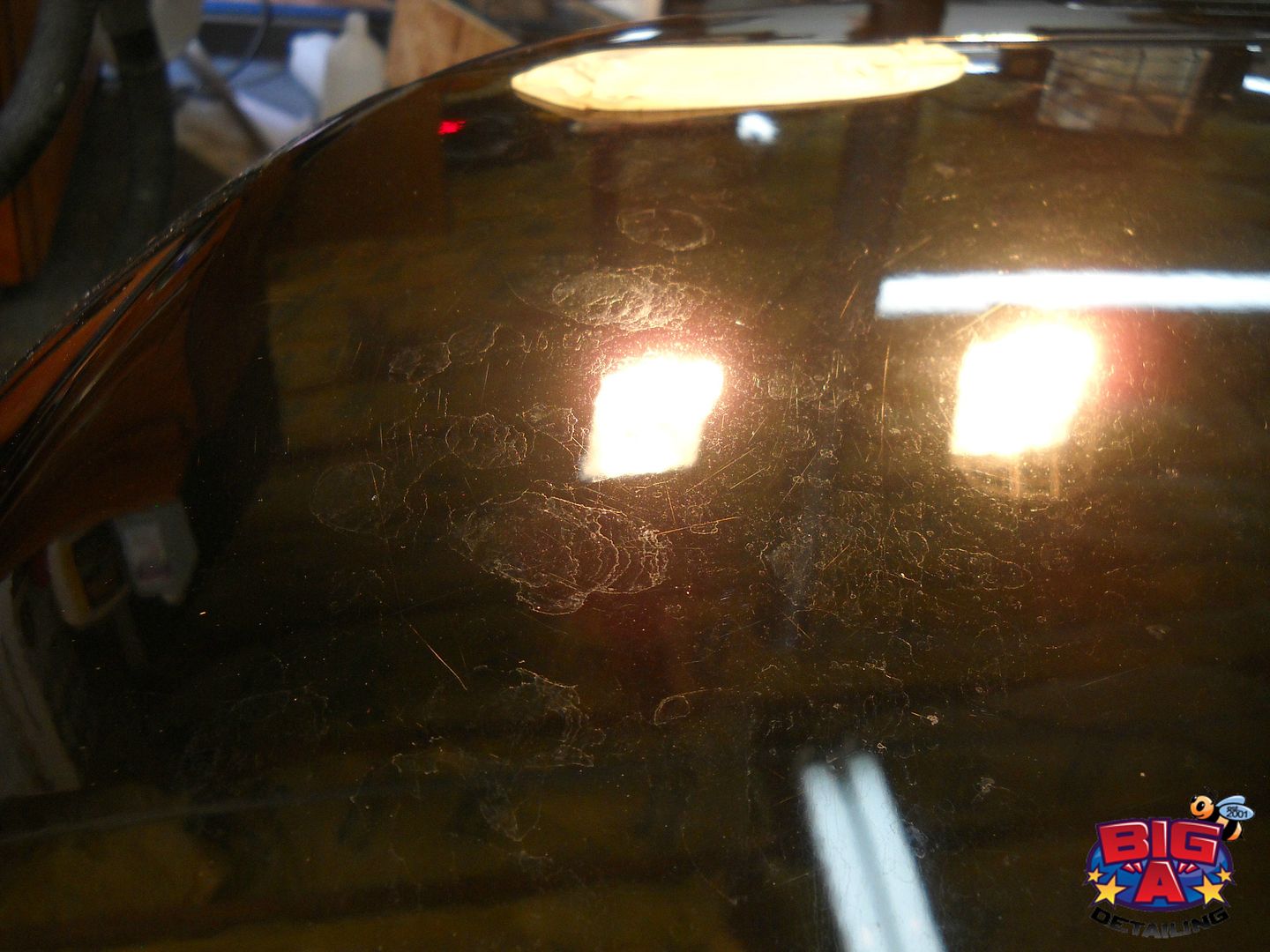 i was low on Meguiars M105 Compound & M205 Polish so now was the time to give my HD products a try!

i started with the hood for my test spot & first 50/50 shot.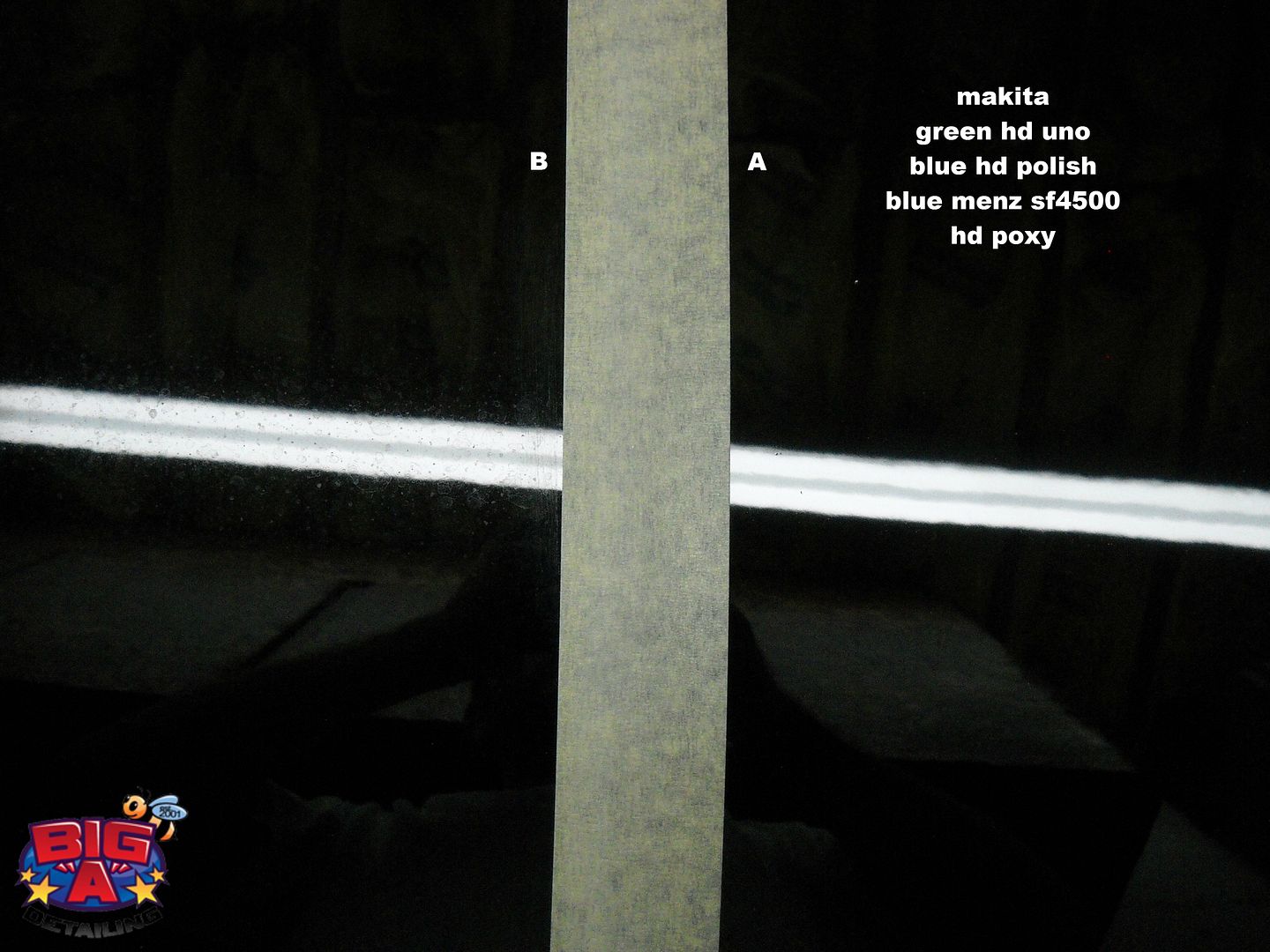 after HD Polish i wasnt happy with the finish it left. the color was a bit cloudy & would need another polishing step to bring the black back to its full potential. i thought, if i needed Menzerna SF4500 to clean that up, maybe i can get away with a 2 step on the rest of the car? i dont see why not so thats exactly what i did.
i applied 2 coats of HD Poxy sealant to finish off my hard work & she came out great!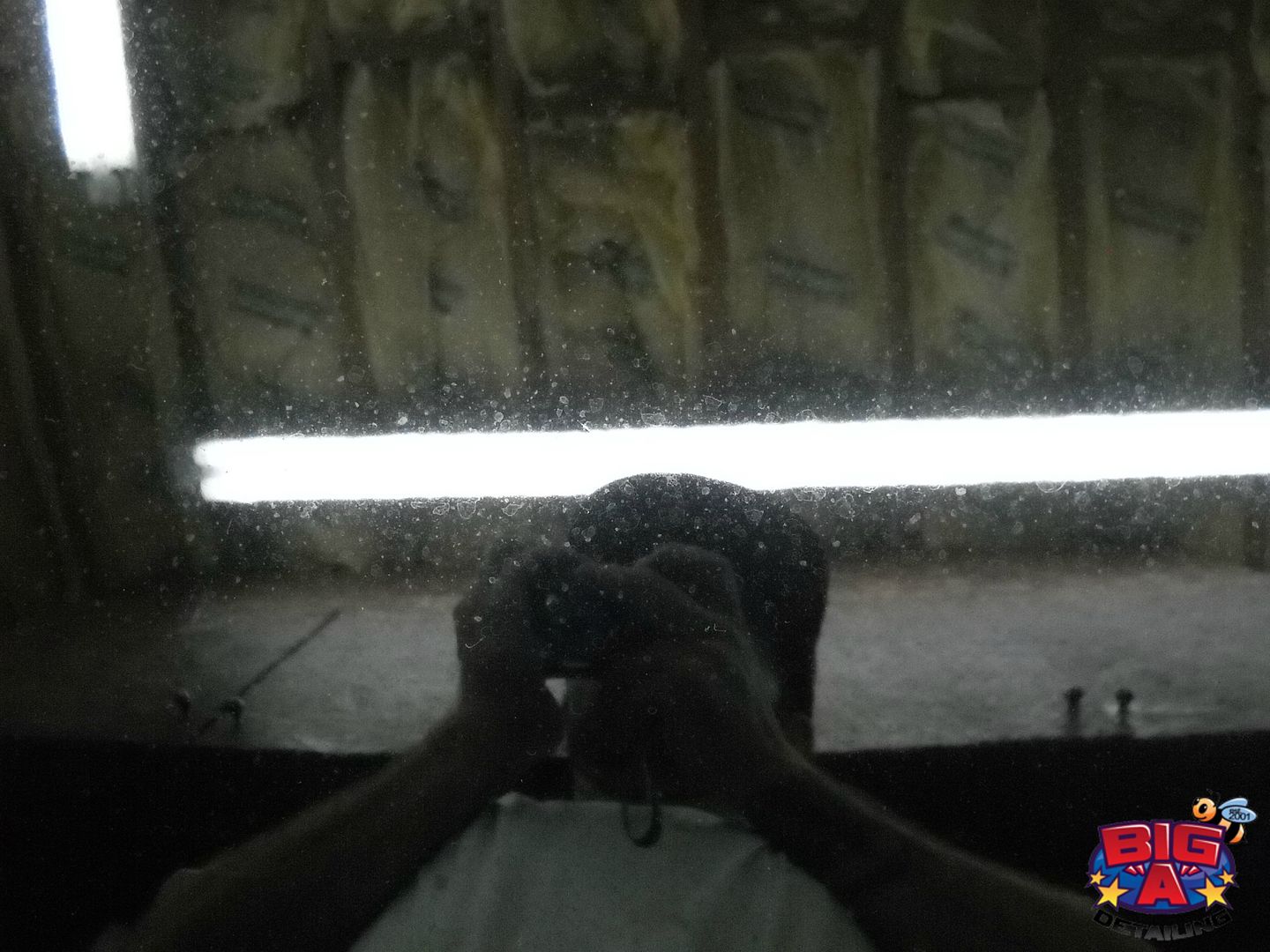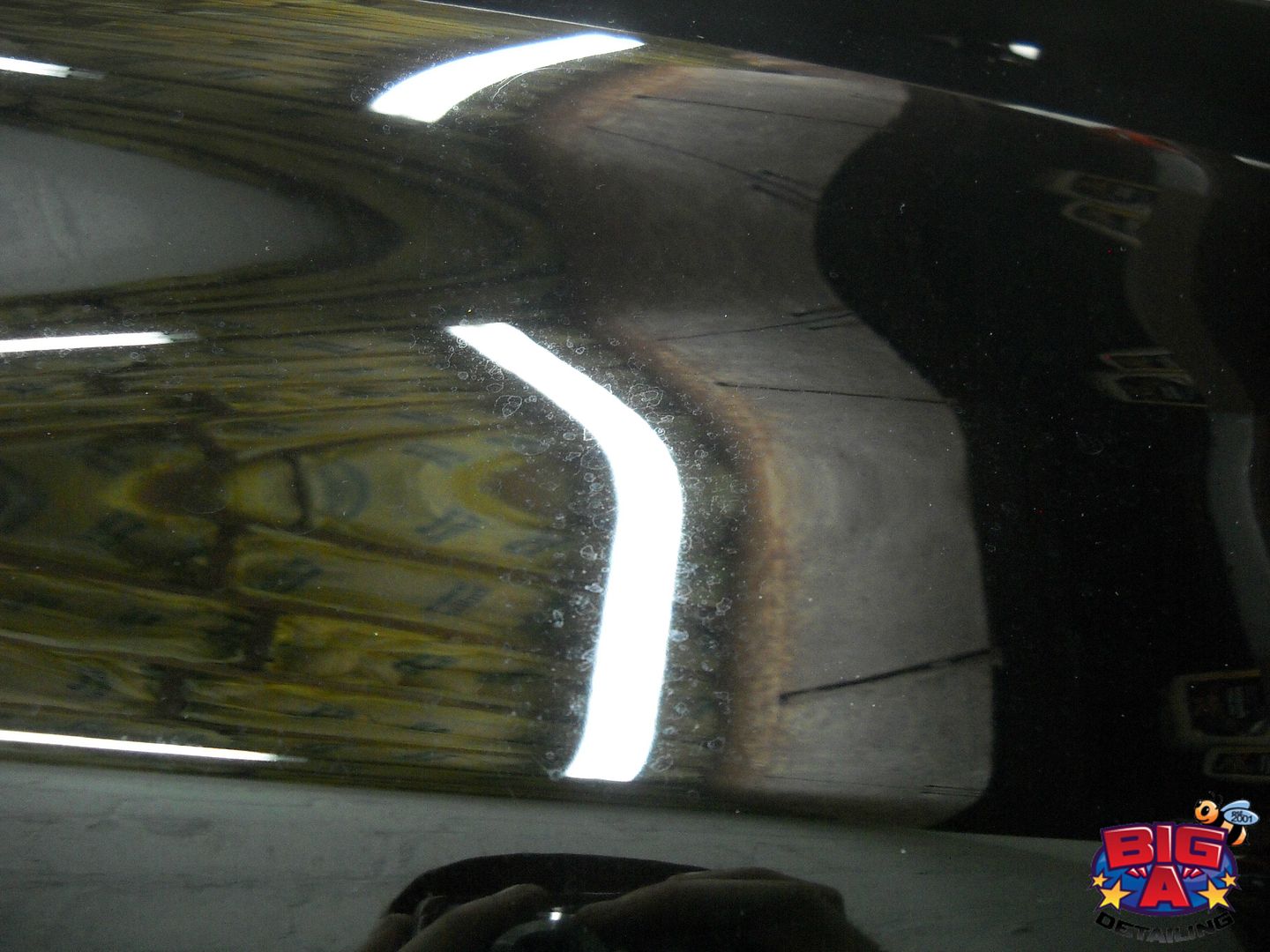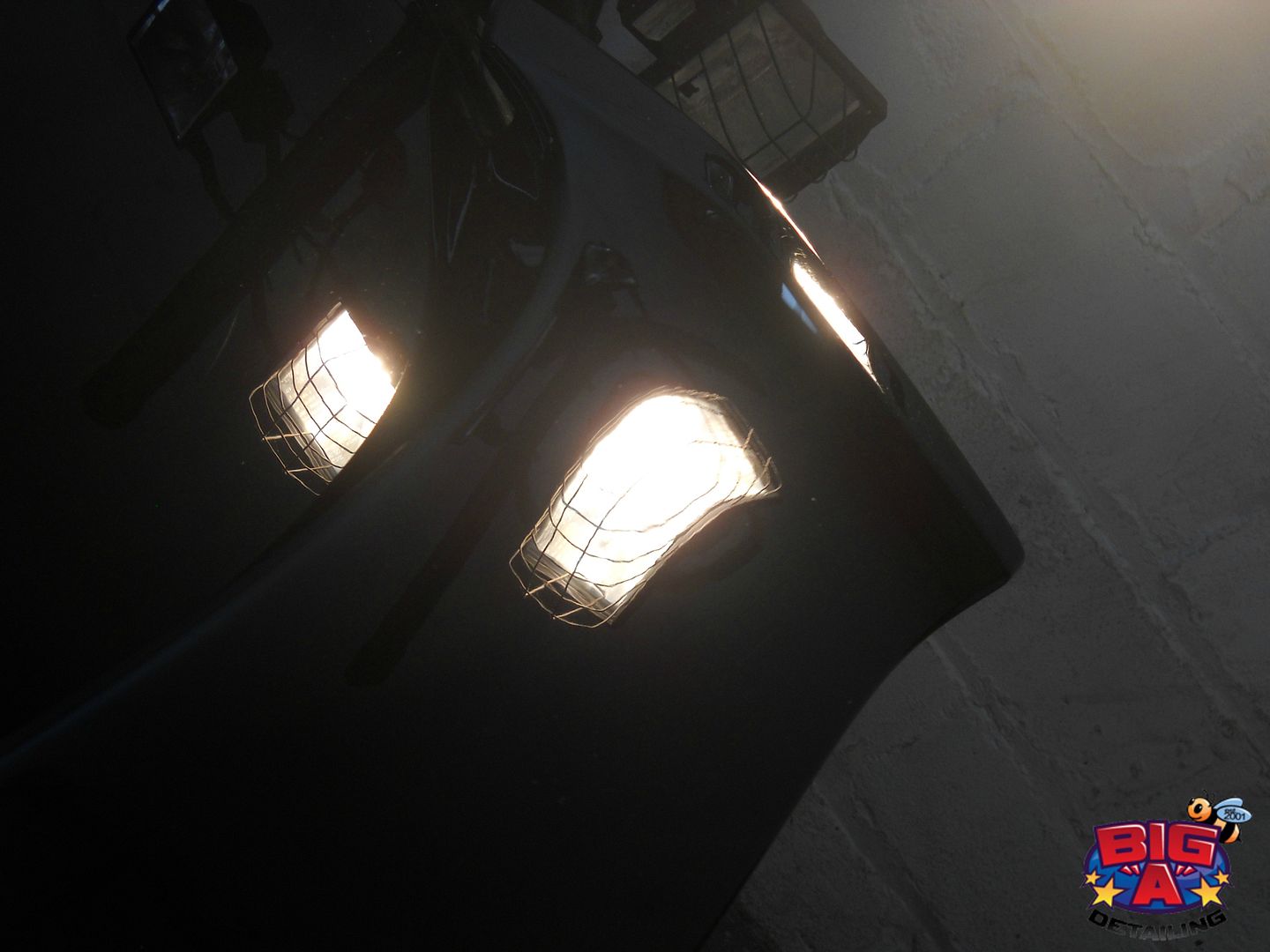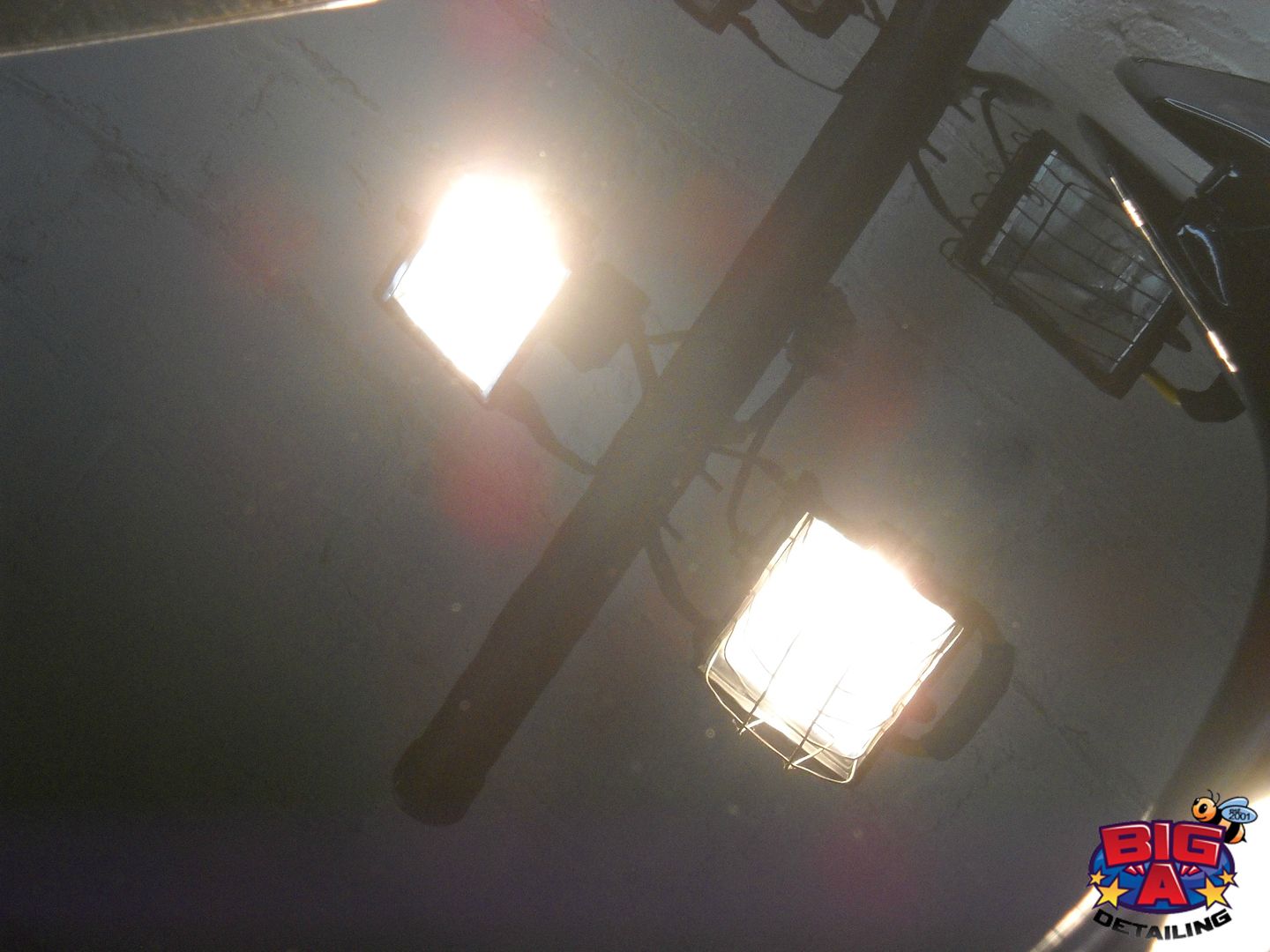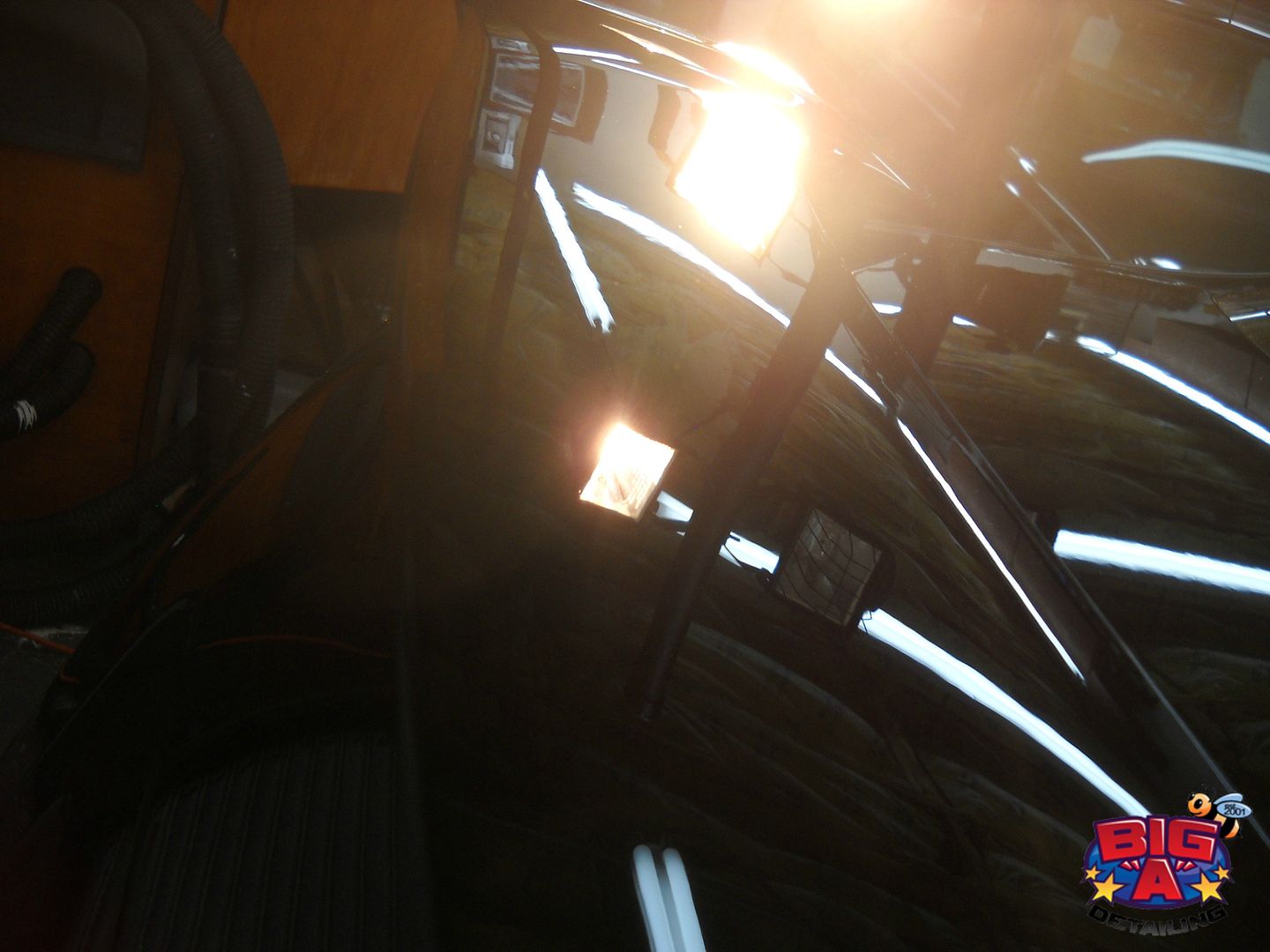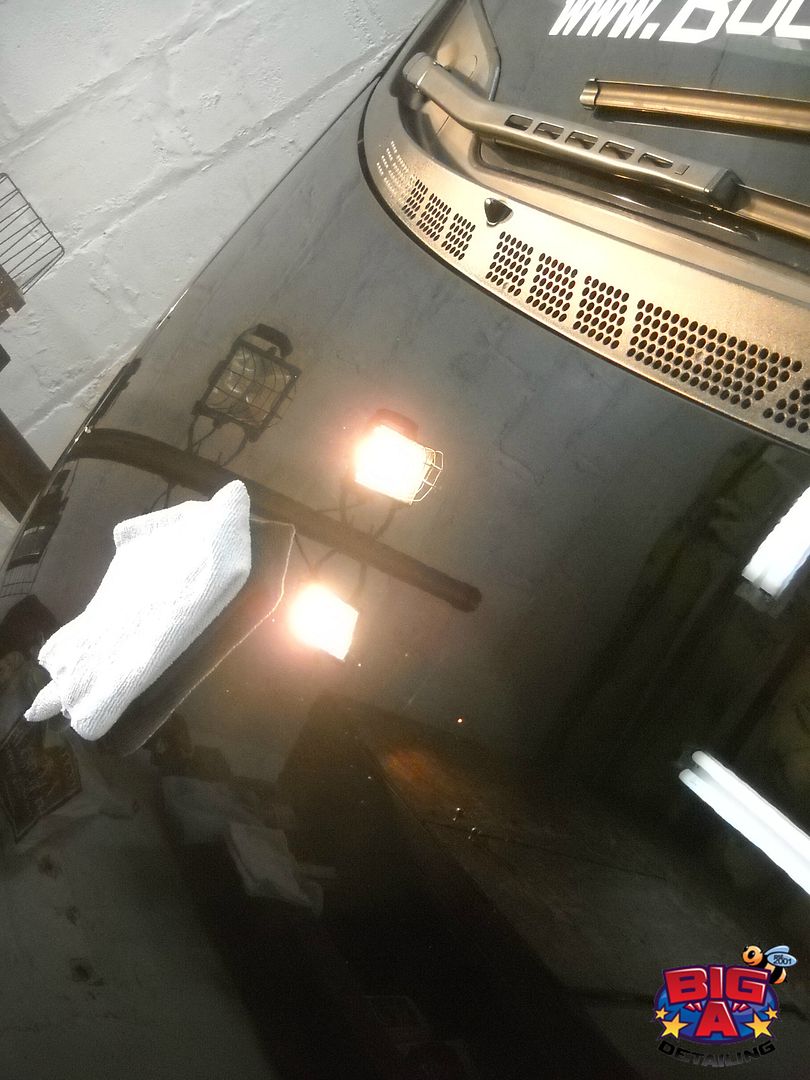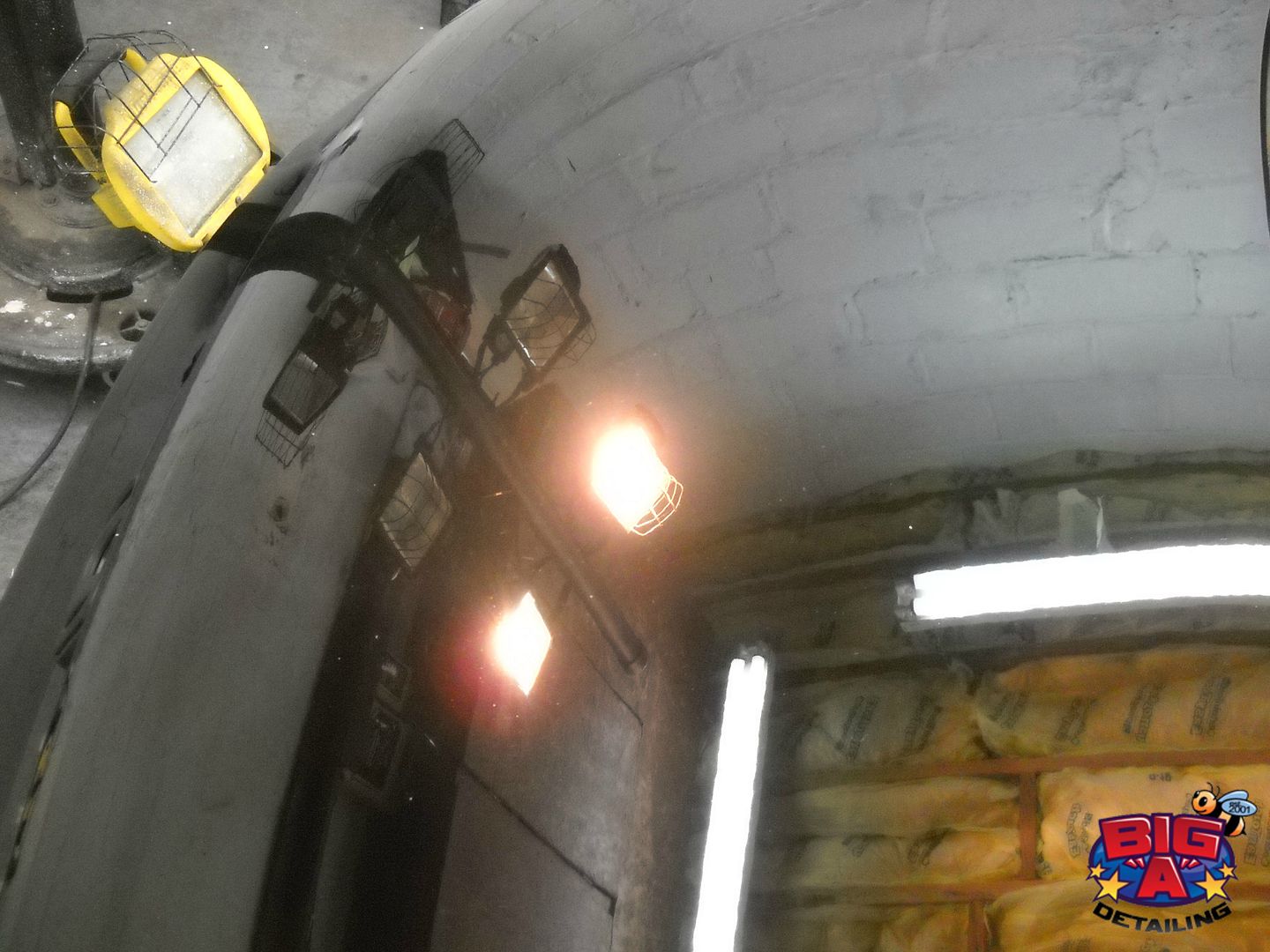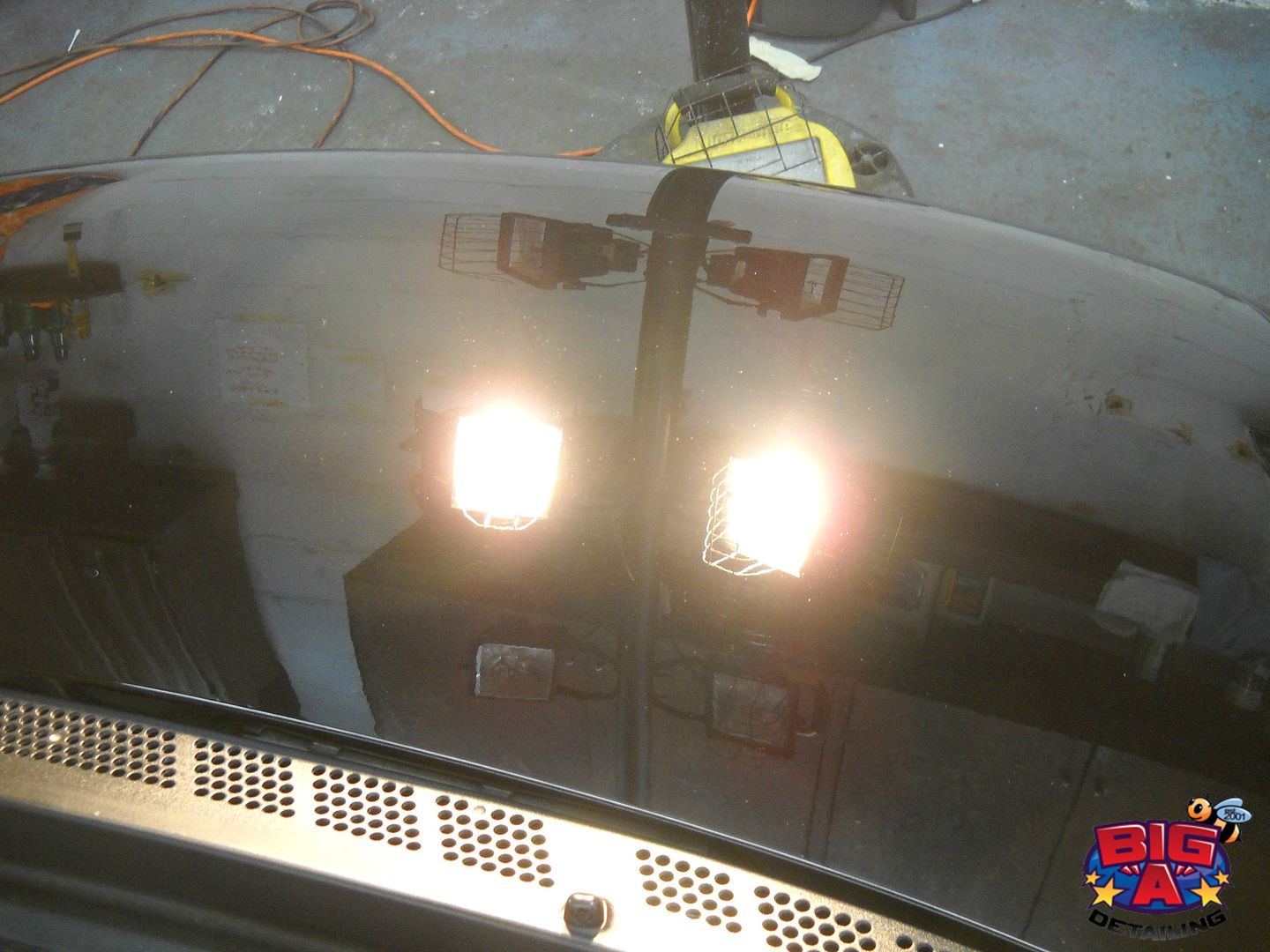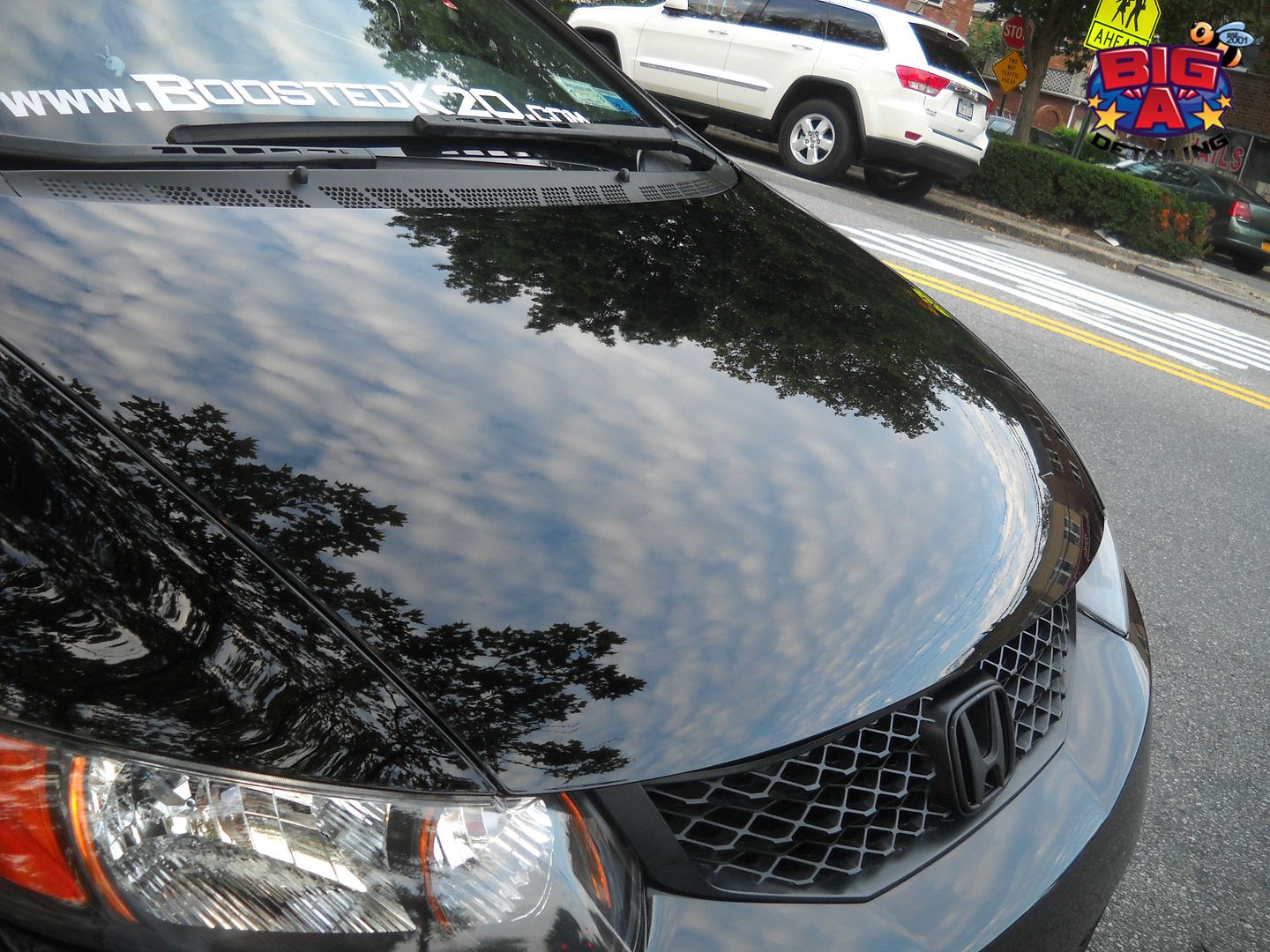 ---
Last edited by AndrewBigA; 09-05-2012 at

02:50 PM

.