09-16-2012, 08:43 AM
Over 20 years owning BMWs

Location: Houston, TX

Join Date: Aug 2010

Posts: 720

Mein Auto: 2012 535i M-Sport
IOS 6 works with Office... again!
---
Those of you testing IOS 6 would know that by Revision 2 the email started working between BMW's Office and the iPhone, but you would only get the subject of the message.

Then Rev. 3 came out, and you could read the whole messages, which was great.

Unfortunately, when Rev. 4 came out, all the email messages were gone. Something changed and we lost email messages on iDrive. Bummer.

Well, I'm glad to report that after downloading the IOS 6 Golden Master (final version) all is good again and you can get notifications about new email messages on iDrive, and have your messages (complete messages!) read out loud over the speakers.

Wohooooo! A long awaited dream has come true.

Here are some pics: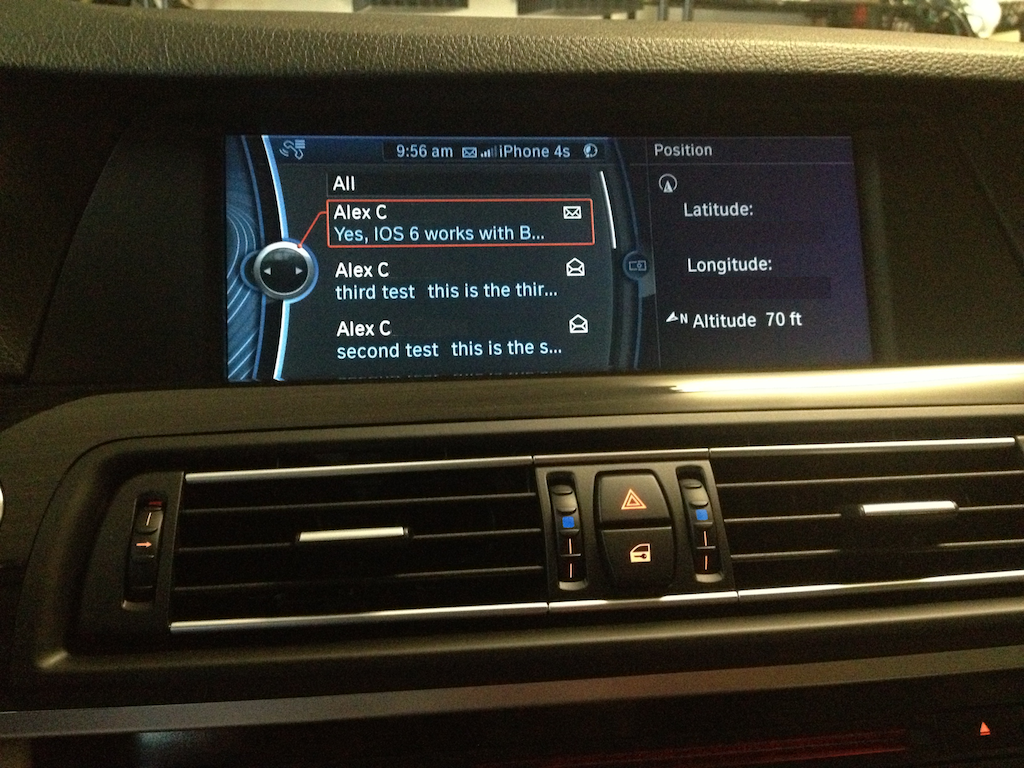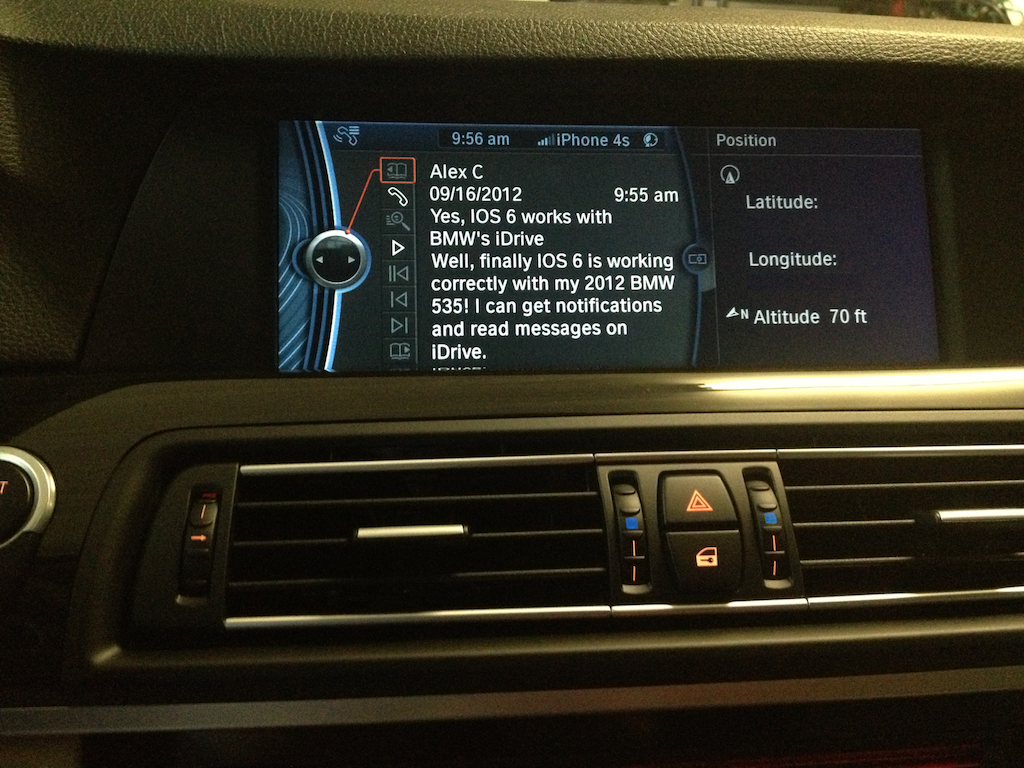 __________________
2012 535i | Built 8/25˜9/07 2011 | Delivered 10-15-2011 | Carbon Black | Oyster Black Dakota Leather | M-Sport Pkg | Luxury Seating Pkg | Premium Pkg | Premium Sound Pkg | Technology Pkg | Sport Auto Trans. | Split Fold-Down Seats | Heated Seats | Side & Top View Cameras | Heads-Up Display | BMW Apps | Black Panel Display | Trunk Lip Spoiler | Roof Spoiler | Quad Exhaust | AirBlue Tint | Turner Wheel Spacers | Euro Plates | Hardwire V1 w/BOB | Media Cradle | Debadged | Kitchen Sink Pkg...