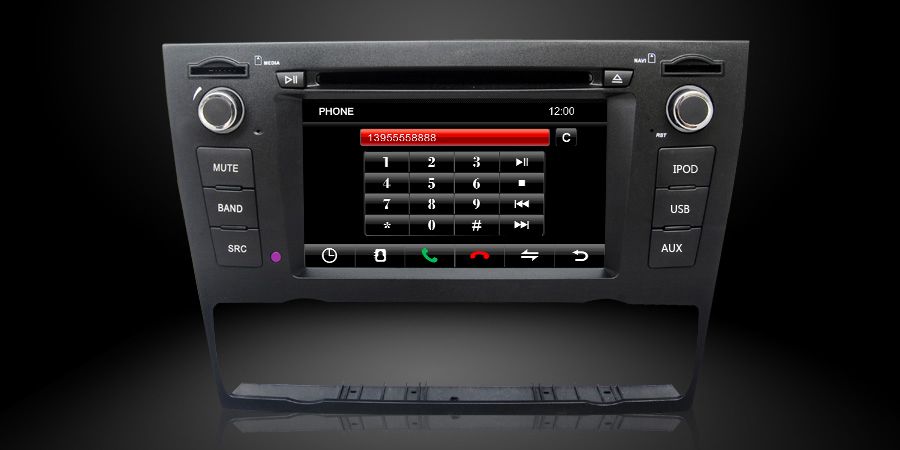 The DVN-E9X is the most technically advanced unit available for your BMW E90/E91/E92/E93 3-Series (2006-2011). The software of the DVN-E9X can be upgraded and new versions are periodically released and are available for free download. This system will be pre-loaded with the very latest system firmware. This Dynavin DVN-E9X supplied by OTTONAVI features the very latest D99 platform which features many user interface improvements, as well as a Dual Radio Tuner and Parrot Bluetooth including phone book synchronization with all the latest phones. The DVN-E9X D99 will fit seamlessly into your car and blend in with your dashboard as if the unit had been fitted at the factory. We have a selection of add-ons for the DVN-E9X which include Digital HD Free view TV Tuner, Reversing Camera and the latest Navigation maps. Please see our online store for more information or to purchase. All Dynavin units come with a 12 month warranty and full technical support from OTTONAVI.
WILL THIS WORK IN MY BMW 3-SERIES E90 (SALOON), E91 (ESTATE), E92 (COUPE) or E93 (CONVERTIBLE)?
The Dynavin DVN-E9X is designed to fit BMW 3-Series (E90, E91, E92, E93) vehicles produced between 2006 and 2011. It will fit into the dash of all vehicles (with automatic heater controls, we also have the manual control version available in our store) and replace the head unit you currently have installed. The Dynavin DVN-E9X includes the heated seats switch relocation kit if you have this option in your car. The heated seat buttons will be relocated to a specially made piece of trim which is installed near to the ashtray on the center console. A factory fit appearance is maintained, please see our gallery photos for examples of this part fitted. Heated seat relocation trim is available in black or silver, please state when ordering which color you require.
The Dynavin DVN-E9X is NOT compatible with the Logic7 upgraded speaker system from BMW, if your car has this option the DVN-E9X will not work in your car. If your car has the manual heating controls with the twist able dials then this is not suitable for your car, you will require the DVN-E9XM which is available in our store.