09-27-2012, 08:50 AM
White Shoes

Location: Flagstaff, Arizona

Join Date: May 2005

Posts: 10

Mein Auto: 1995 BMW 540i/6, 1986 Mus
FS: S3.73 LSD Medium Case Diff E34
---
I have a medium case differential that I pulled some time ago out of a 1990 535i manual. I am happy with the S3.64LSD I have now so it's time to sell this one and clear up some space.

The diff is in great shape, works good, and is clean with no leaks. I will be shipping this with no oil in it but will include brand new Amsoil synthetic gear oil for you to put in it.

Asking $350.00 shipped to the lower 48.

PM me if you are interested or have any questions.

I do have a PayPal account.

Will post pictures later today.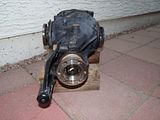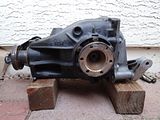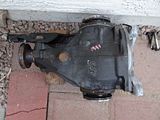 __________________