10-19-2012, 07:16 AM
dream chasin'

Location: Bethlehem, PA

Join Date: Feb 2009

Posts: 1,836

Mein Auto: 24v e30 -88 toyota pickup
am i back in the e30 game?
---
Well, my truck took a poop, I needed a car. I wanted a truck because of winter but couldn't find something that I felt was reliable. Steve (not being the normal Steve) told me he would sell me his mint alpine e30 for 3100, and he had it listed for 4000. 3100, is a lot for an e30, but I was looking on craigslist, r3v, etc and wow, the market for these cars skyrocketed. It doesn't matter, it's worth the 3100. It's not mine yet, should be by today, whenever he wakes up. So Steve is helping a brotha out, and I'd rather spend 3100 on an e30 from someone I know than spend it on an e30 from some random guy who claims it's good. I am sure he's posted pics, if not, here they are, I took these this morning. Yes it is automatic, but that will be 5speed swapped as soon as parts/money come my way.

Plates are blurred because they are Steve's plates, and I don't think he'd want me to post them.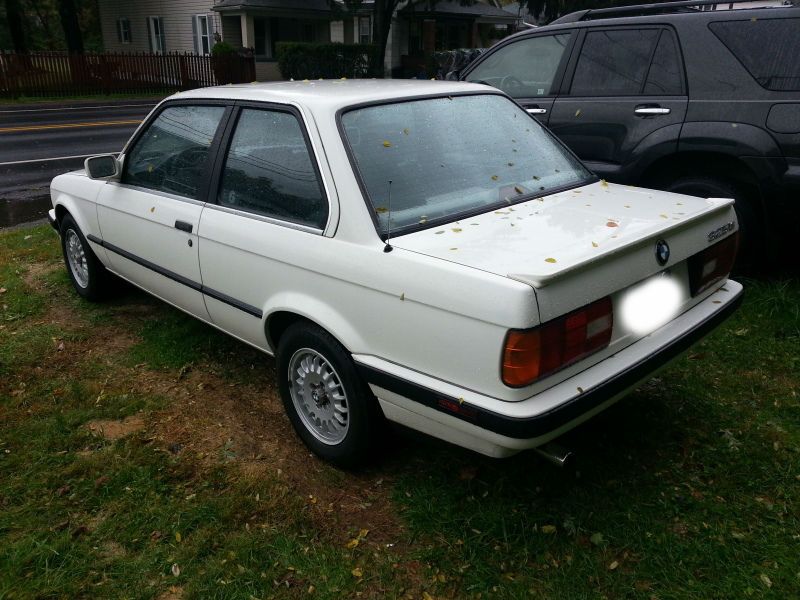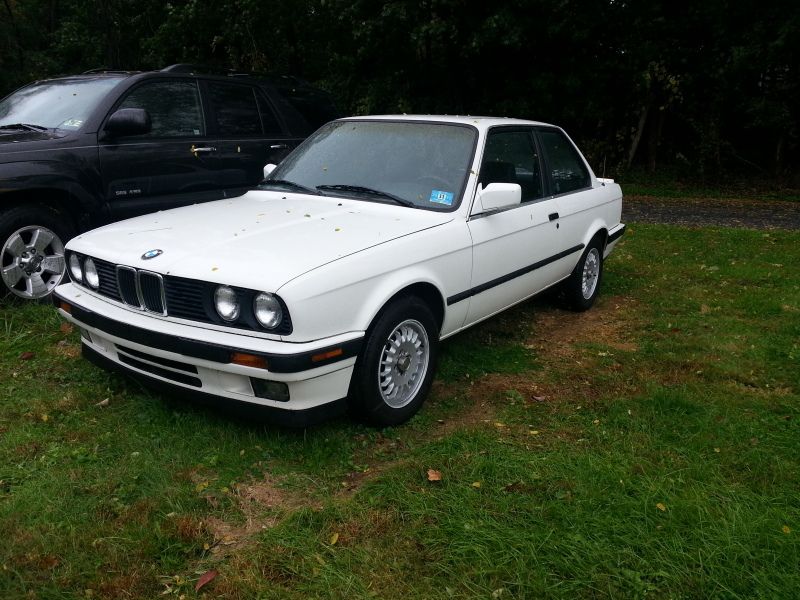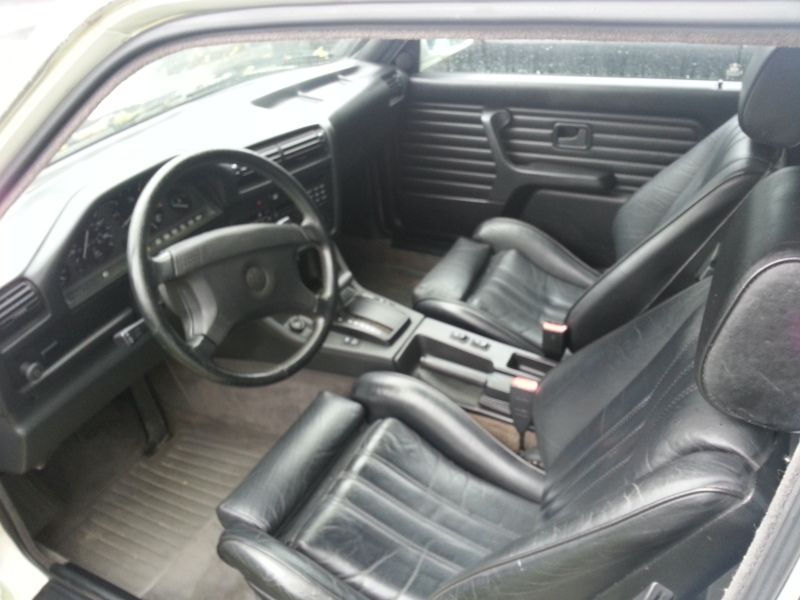 Everything works, and I mean everything. All the way down to the si board. Oh wait, the right half of the cluster doesn't light up, haha. has 223k I believe on it. Shifts perfect, runs like a champ, only issue is I think there is something a little loose in the left front, but that's okay, what's an e30 without having something to fix? I forgot to add, it has no central locking system, the only thing it didn't come with, dafuq?

Well, I am back, this is my new e30 as of today, unless something goes wrong.


Edit: I sure do miss my calypso, and wish I still had it, I prefer calypso over alpine. At least I get to see it everyday in Steve's driveway.
__________________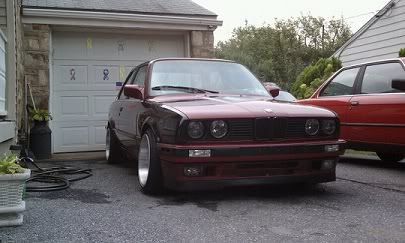 This e30 is now being parted out. NO body panels are for sale, bumpers/fenders/hood/mirrors/valance or front turn signals. Everything else is up for grabs. Euro grills/cluster are sold, suspension/brakes/LSD/rear tails are already spoken for.
---
Last edited by anstead610; 10-19-2012 at

07:28 AM

.