BMW X5 2002 E53 Fault Codes
---
Hi

I have just bought this X5 and it had the engine management light on. the car drove perfectly with the light on but I was interested to know what the cause was. I did not want to pay £50 at my local dealer to get the fault codes read so I bought a code reader from the internet for £27. I had about 22 error codes on the car and cleared them all apart from two of them. the codes i have left which won't clear are:

ZKE - Central Body Electric - error code 160
A/C - Heater and Automatic Conditioner Control - error code 26

does any one know what these error codes mean and what is likely to be the cause?

I have been driving the car around for a couple of days now and the engine management light has not come back on? I have listed the 22 error codes which I read from the car before they were cleared - does anyone know what may have caused the engine management light to come on in the first instance?
thanks in advance for your help.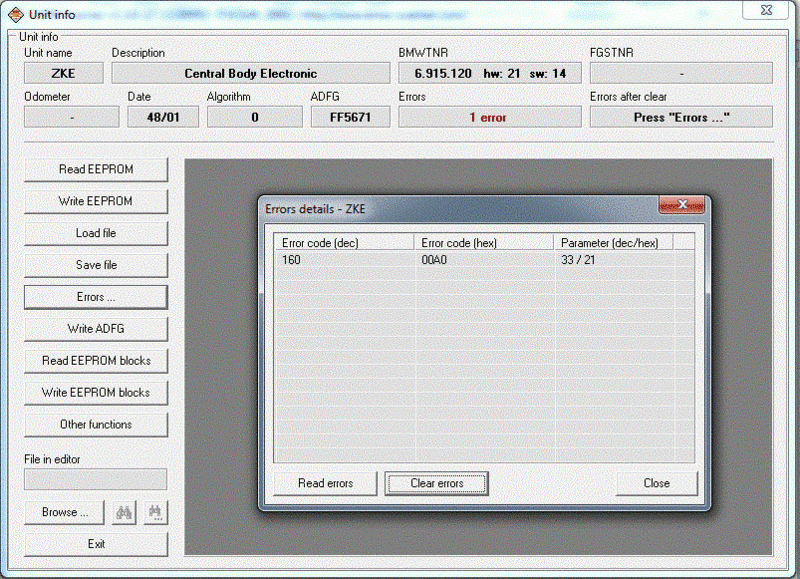 ---
Last edited by white_lancer; 10-24-2012 at

11:19 AM

.