You have 3 option
1. Get in touch with BMWNA, they might offer you a "Good Wil" service for it. Depend on your
relationship with the dealer.
2. Buy the cabble/ribbon and attempt the repair yourself. Very tidious work but I did it.
3. Paid to have it done.

And next time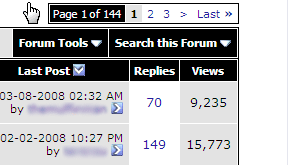 The topic had been covered many many times.
__________________
01 //M5 (soon to be For Sale)
2000 Dinan S1 //M5 (my DD) 06 DINAN E53 4.8iS (wife's DD), 90 Straman Z32TT (my pride & joy ride)[/B]
Gone, but not forgotten: 01 E53 3.0i, 01 525i Sport, 03 DINAN 540i MSport and 91 Z32TwinTurbo
---
Last edited by tmvE39/E53/Z32; 11-08-2012 at

06:22 AM

.