11-12-2012, 10:38 AM
Registered User

Location: Memphis, TN

Join Date: Oct 2012

Posts: 12

Mein Auto: BMW 328i Conv, Volvo S60
Replacement exhaust tips?
---
Greetings! New member here and very happy to find such a knowledgable community here on the web. We recently purchased an 09 328i convertible and really enjoy the feel of the this car!! While doing some detail work this weekend, I noticed one of the twin exhaust tips was damaged. It looks like the lower lip of the D.S. tip is pushed forward about 1/2". Fortunately the actual pipe is fine and not even scratched. Is anyone familiar with how the tips are mounted and if replacements are available? I'll get a pic of the tip posted asap. Here is our new addition!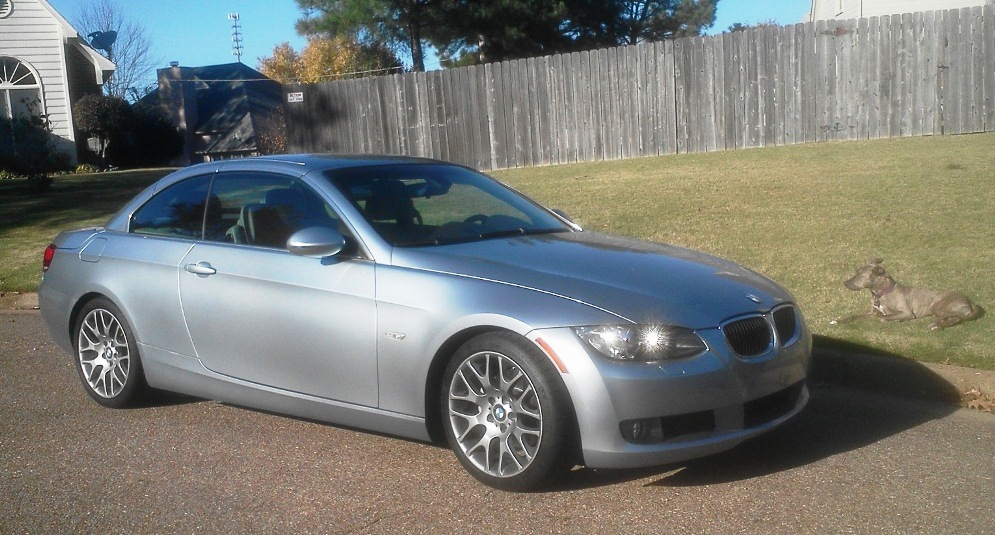 Any ideas or pointers appreciated!