11-14-2012, 03:22 PM
Needs Boost

Location: Hicktown, PA

Join Date: Apr 2008

Posts: 12,055

Mein Auto: Red Sled
Pressed in a new passenger ball joint today, I think I'm going to get one for the other side too, has a wee bit of play in the wheel. The passenger side had a ton of play.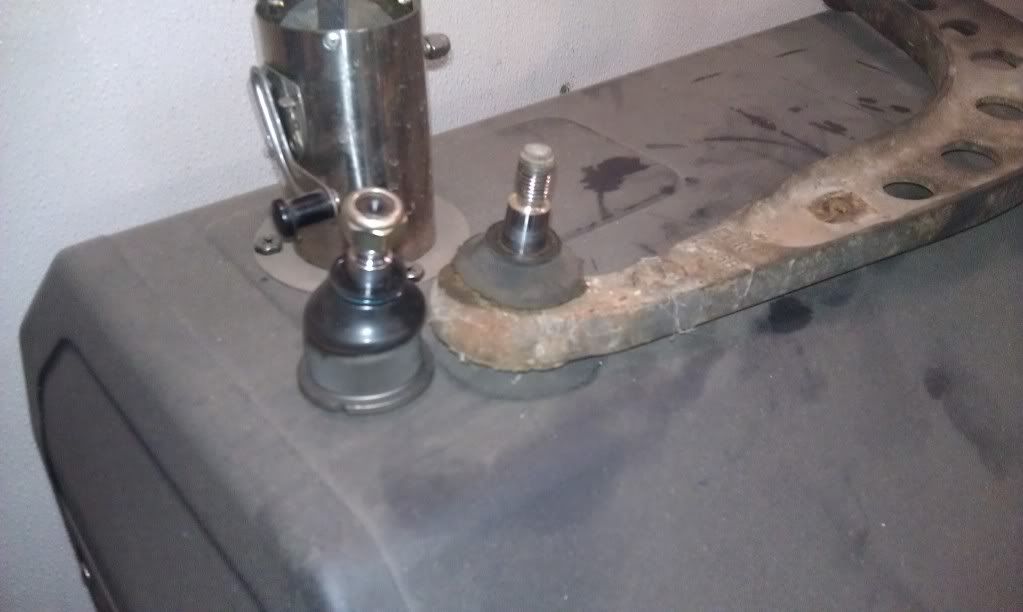 I think I'm going to purchase these as well, thoughts?


http://www.ebay.com/itm/84-85-BMW-31...4b900b&vxp=mtr



Can't figure out the high and wompy idle either. I cannot find any vac leaks using the spray carb cleaner technique. Not sure what else it could be other than injectors.
__________________