I have worked 1 day this week, Monday I didn't work because I had no car, tuesday was a rain day, wednesday I worked, but puked at the job site a few times, yesterday I didn't go in because I puked every 30-45 minutes, today I puked right when I woke up. hellooooooo 50 dollar paycheck. fuuuuuuuuuu.

AND I STILL DON'T HAVE MY DAMN E30 BACK FROM THE SHOP...it just gets worse and worse..
__________________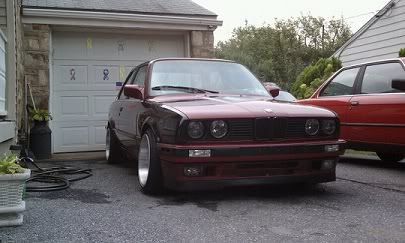 This e30 is now being parted out. NO body panels are for sale, bumpers/fenders/hood/mirrors/valance or front turn signals. Everything else is up for grabs. Euro grills/cluster are sold, suspension/brakes/LSD/rear tails are already spoken for.