11-19-2012, 11:34 AM
Registered User

Location: Dallas, TX

Join Date: Jul 2011

Posts: 11

Mein Auto: 2007 750Li
FS: BMW E65/E66 7-Series OEM B7 ALPINA Front Bumper DALLAS, TX LOCAL
---
OEM BMW B7 ALPINA Front Bumper/Spoiler
Direct bolt-on for models 2006-2008 750i, 750Li, 760i, 760Li (E65/E66)
Very rare and hard to find!

I am selling a factory B7 ALPINA front bumper that I mounted on my 2007 BMW 750Li. The bumper is an original Alpina and was taken off a B7 Alpina BMW. For those who do not know, the B7 Alpina is essentially the "M" version of the 7-series. It is currently painted BMW Titanium Silver, and the paint and structure are both in great shape. The bumper is a direct bolt-on to the 750/760 and even uses the same 750/760 foglights. This bumper definitely gives the 7-series a lot more aggressive look as it is lower and has more definition. The pictures below are of the actual bumper and my actual 7-series when the bumper was mounted. This sale is only for the front bumper cover and tow cap. This factory one-piece bumper/spoiler setup from BMW costs over $2,600!

This bumper may fit the 745i and 745Li with some modification and parts replacement. However, I do not know how extensive the modification and replacement would be, so please do your research before inquiring/purchasing.

Asking $1,400. I am located in Dallas, Texas and looking for a LOCAL SALE ONLY. If seriously interested, please feel free to PM me. Thanks - Alex

Additionally, the wheels mounted on my car in the picture below are the highly sought-after factory 21" Style 128 wheels that also listed for sale here on the forum. If you are interested in them, please also feel free to contact me.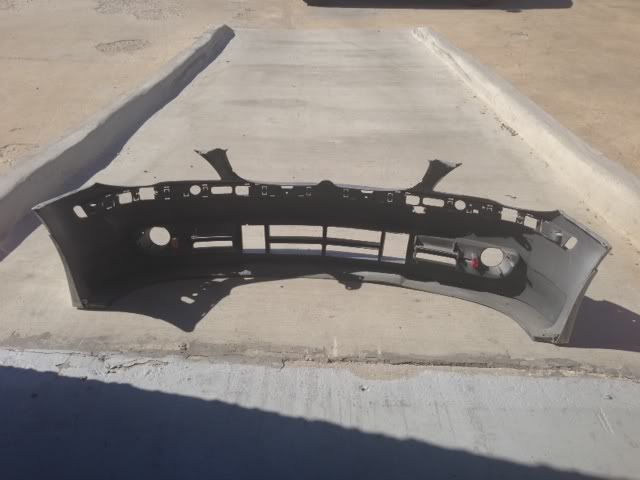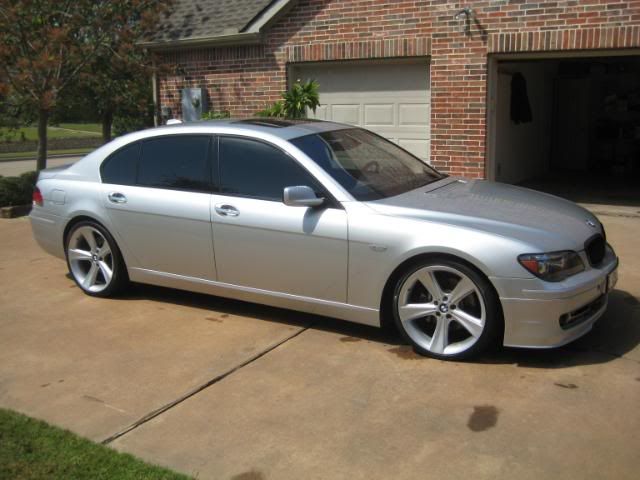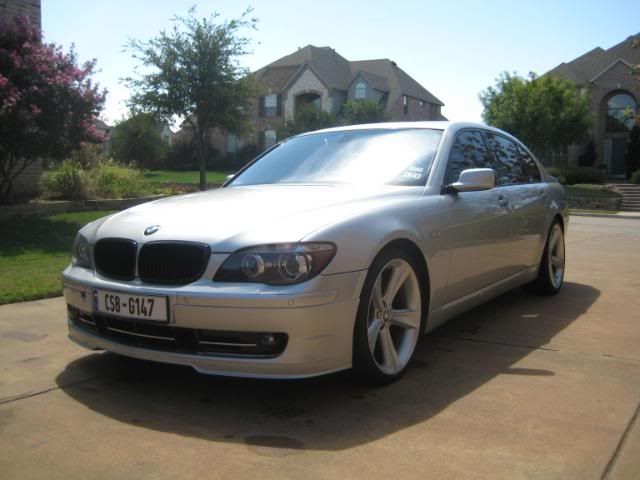 ---
Last edited by m3fosho; 11-19-2012 at

11:39 AM

.