11-19-2012, 06:49 PM
Registered User

Location: Norway / Florida

Join Date: Nov 2010

Posts: 0

Mein Auto: E46
FS: 2000 323CI Sports Package 5-Speed Tiag/Black
---
I have owned this car for 2 solid years now, and i am picking up a 335i E90 here in a few days. purchased the car from an older guy who was the second owner, i have driven the car as a daily commuter between work - school - home in the past 2 years that i have owned it, it was purchased with 116,000k miles, and 90% of the mileage added since then has been highway. it has always been good to me despite the typical E46 small things that i have had to fix in that time period. i have changed the oil every 4-5k miles using BMW recommended Castrol Syntec 5W-40, always used 93 octane, its Garage Kept, and i have performed all scheduled maintenance myself. this is a 13 year old BMW, so it surely isn't flawless, but it is an extremely comfortable and reliable car to get you around. i also average about 30mpg on the highway, and about 25 city.

Information:

Car: 2000 BMW 323CI
Color: Titanium Silver Metallic (Tiag)
Transmission: 5-Speed Manual
Interior: Black Leather w/ BMW High Gloss Black Trim
Packages/Options: Sports Package
Miles: 151,000
Title: Florida - Clean

Price: $5600

Contact:

Alex@enjukuracing.com

407-504-9813

Car is located in Orlando, FL, but i am in Palm Beach a few times a month.

Modifications:

M3 Style Front Bumper
DEPO Euro Style Black housing headlights w/ halogen angel eyes
DEPO Euro Style Clear Corners
DEPO Euro Style Clear rear tail lights
DDM 45W 6K HID's
DDM M3 Foglights
ECS Matte Black Kidney Grilles
Shadowline Window Trim
LED License plate lights
K&N Lifetime Drop-In Air Filter
KYB GR-2 Shocks(Brand new w/ under 1000 miles)
MTC Polyurethane Control Arm Bushings
BMW ///M Style Floor Mats
Alcantara Shift & handbrake boots
OEM BMW ZHP Shift Knob
OEM BMW CD53 Radio from 2003 M3 (w/ Mode Function)
Bavarian Soundwerks Rear Mid-Range speakers

I also have DDM CFFL Super White Angel eyes that arent on the car that i will include in sale, they are super easy to install i just havent had the time

OEM Parts that i have purchased new and replaced:

New OEM Bosch Water Pump & Belts - at 148,000
New OEM BMW Radiator Hoses - at 148,000
New OEM BMW Overflow Tank and Level Sensor - at 130,000
New OEM Behr Radiator - at 130,000
New OEM Sachs Clutch - at 135,000
New OEM Siemens Fuel Pump - at 150,000
New OEM Bosch Alternator - at 125,000
New Royovac OE Battery - at 124,000
New OEM BMW CCV Valve & Hoses - at 140,000
New OEM Upper Strut Mounts - at 150,000
New KYB GR-2 Struts - at 150,000
New Achilles ATR-Sport Tires - at 150,000


Things that Need Attention:
-Check Engine Code for O2 Sensor
-Front Bumper and hood have a few small rock chips from highway driving
-Some small scratches various areas on the car (Door, Roof, Trunk)
-Wheels have curb rash(from previous owner)
-Interior is in overall good shape for a 2000 BMW, except for some small signs of wear on the drivers seat edge, and a couple small stains on the headliner near the pillars. overall 7/10.
-Air pump makes a whining noise when it turns on on cold starts, this is a common E46 problem, for the time being i have it unplugged wich does not effect anything at all.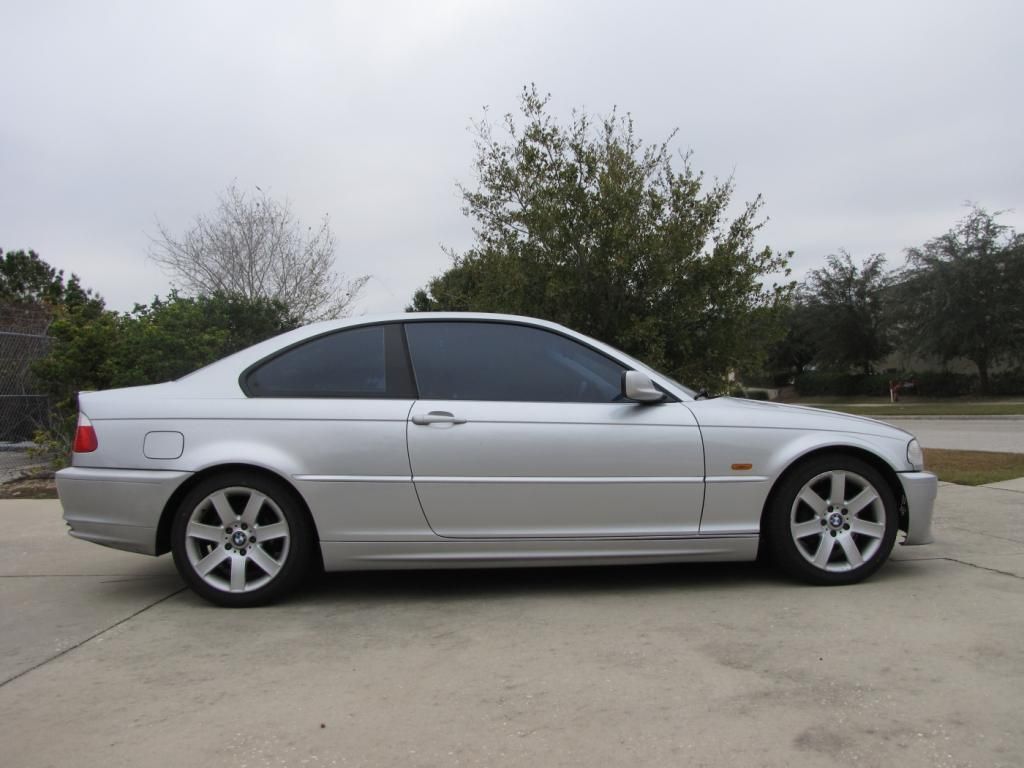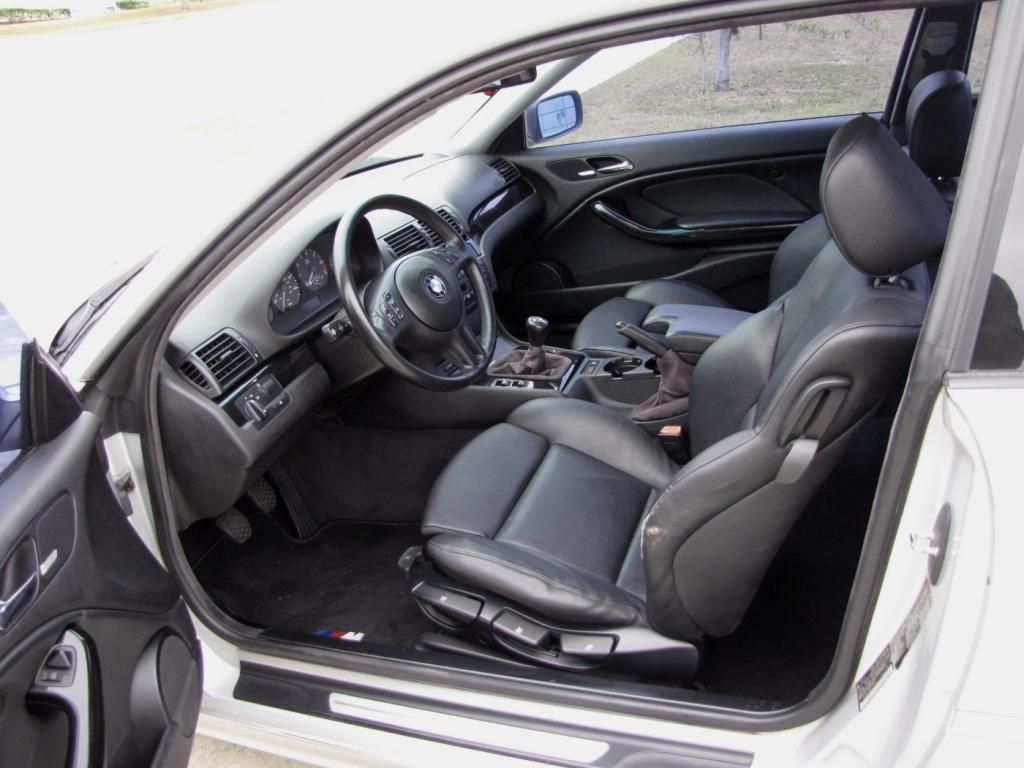 Please contact me at the contact information listed above with any questions.