11-25-2012, 12:39 PM
Registered User

Location: Northern California

Join Date: Sep 2012

Posts: 55

Mein Auto: 2009 550i
2007 550i OEM goodies for sale
---
Wheels/Tires
OEM Rear lights
OEM Headlights

Details:
The following is worth disclosing:

1. One front and one rear wheel has scuffing on the edge of the wheel which can be fixed. I didn't bother since it was minimal.
2. One rear wheel has a nail NEAR but not on the corner. If this cannot be patched, the tire can be replaced at a fraction of the price.

The tires have less than 5000 miles of travel on them. They were purchased the last summer for $1,500.

4 - Staggered 18'' OEM Style 124 Polished wheels with TPM - no center cap AND tires
Tire measurements - Rears: 275/35/18
Fronts: 145/40/18
RealOEM list the wheels at $400 apiece. They are yours (Wheels and Tires) for $1500. I am willing to ship and if you are located in the bay area or Sacramento I may be able to deliver to you.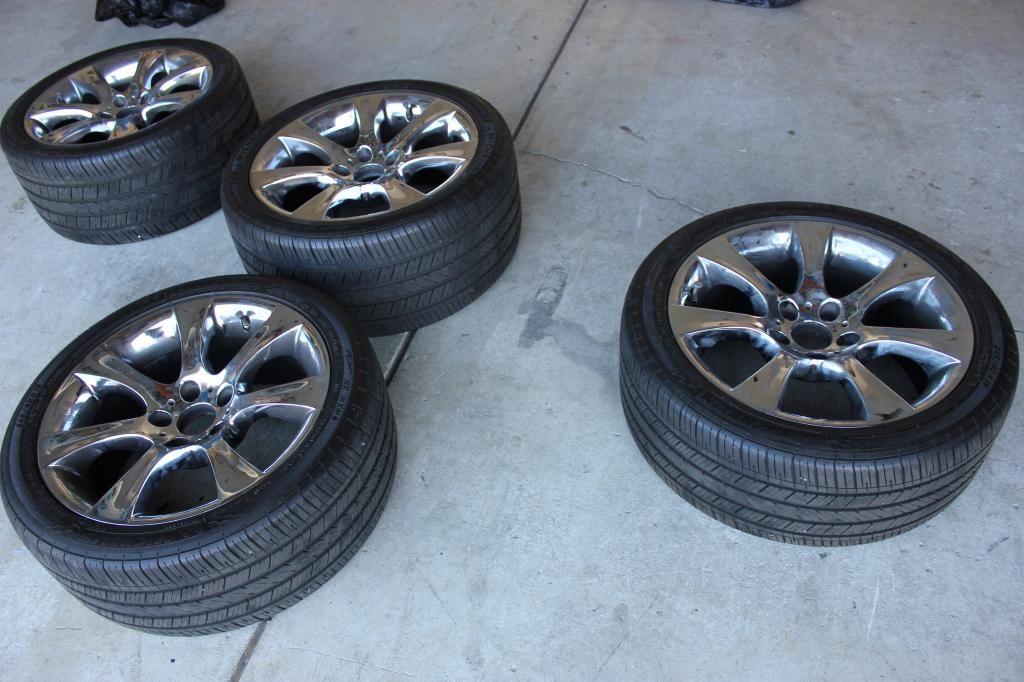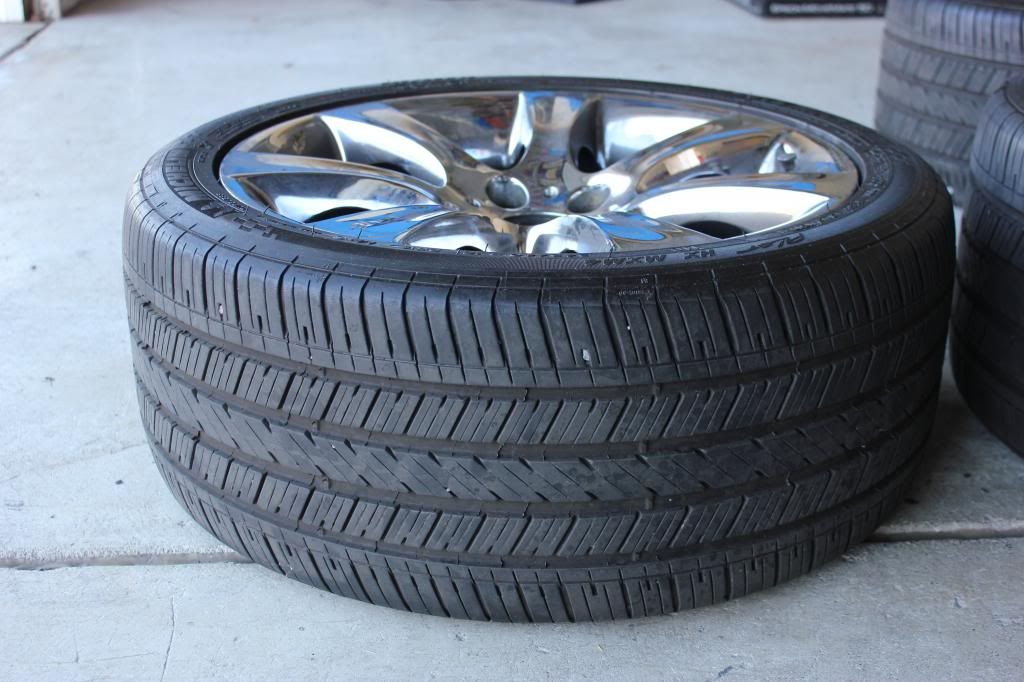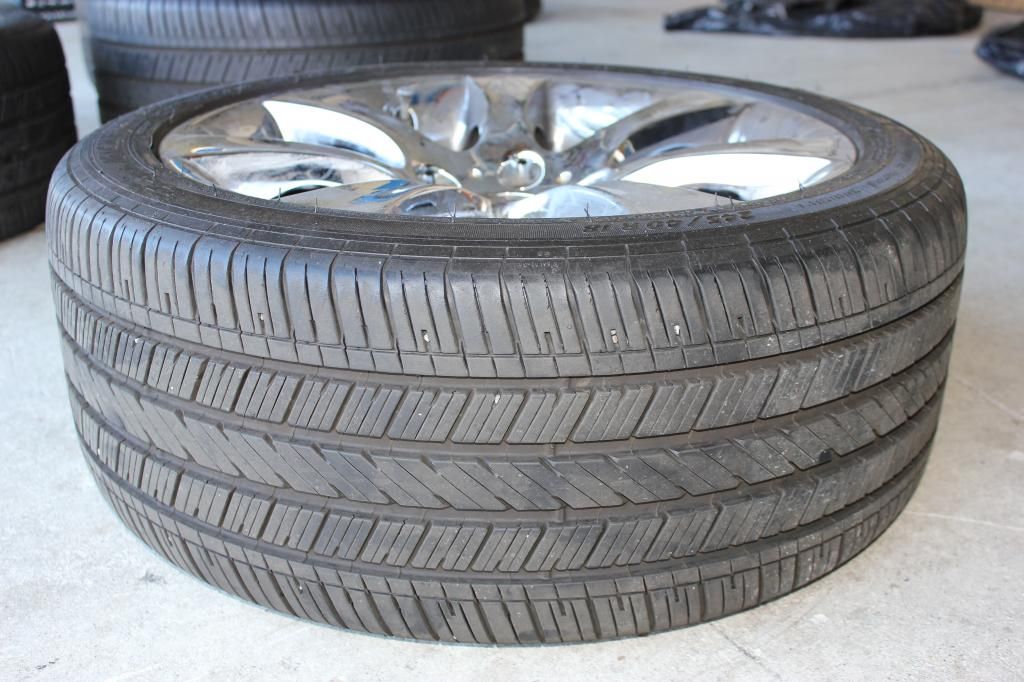 OEM Rear lights - fully functional - Harness included. Real OEM list these at $245 per pair. You can have them for $400 for the pair.
http://realoem.com/bmw/showparts.do?...01&hg=63&fg=20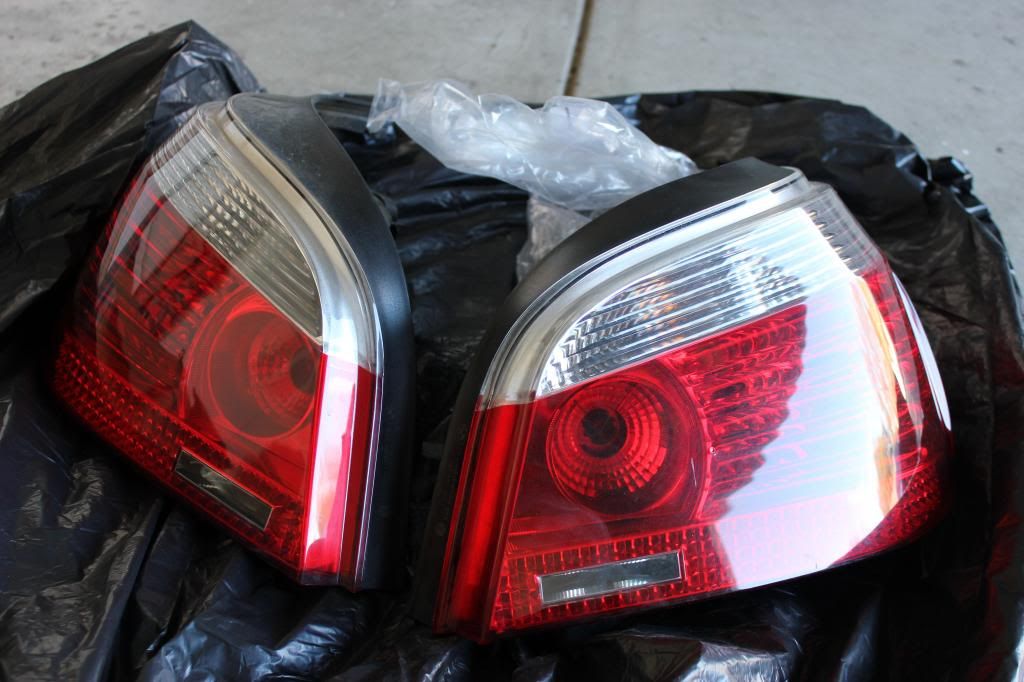 OEM Adaptive Headlights
Disclosure - the a-hole who replaced these unfortunately broke the glass on one of the headlights but I imagine its still useful. RealOEM list price is $1268 per light, BOTH are yours for only $1500.
http://realoem.com/bmw/showparts.do?...96&hg=63&fg=05