Lookin' sharp Alan!

Quote:

Originally Posted by

crisscross
I think the windshield was about 150 installed with tax and they came out and did it. Safelite was 240 plus travel and tax.... I think I paid about 175 a year ago from a different outfit the last time I replaced the windshield. This is the third one in the time I have owned the car
Time to get glass coverage added to your insurance dude.
Quote:
Originally Posted by
crisscross
I did do the sand the back cover trick from over on the ///m3 forum. I followed the instructions exactly.....I'm happy with how it turned out.

And I thought *I* was OCD.
__________________
Chad // 2001 BMW 740i M-Sport // 2002 Lexus LX470 // 2000 BMW 540i Sport //
// 1995 BMW 540i/6 Sport // 2000 Kawasaki Concours 1000 //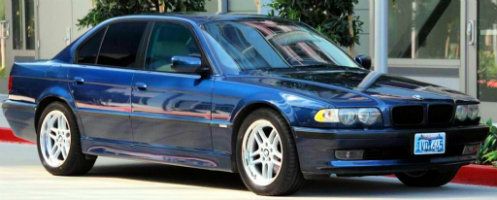 Quote:
Originally Posted by petriej
Pain will waken you. I pluck nose hairs to get a blast of adrenaline.