12-07-2012, 06:14 AM
Registered User

Location: Va

Join Date: Oct 2012

Posts: 80

Mein Auto: 2010 Audi Q5 3.2
Paddle shifters...
---
I've searched already and found no threads so if this has been discussed before, my apologies.
I took delivery and a day later find that the paddle shifters that are supposed to be there, are not. BMW's website clearly shows my car as being spec'd, built and delivered with paddle shifters.
Anyone else running into this problem besides "HotRodW"?
If so, what response did your dealer have?
Am I wasting my time pursuing this?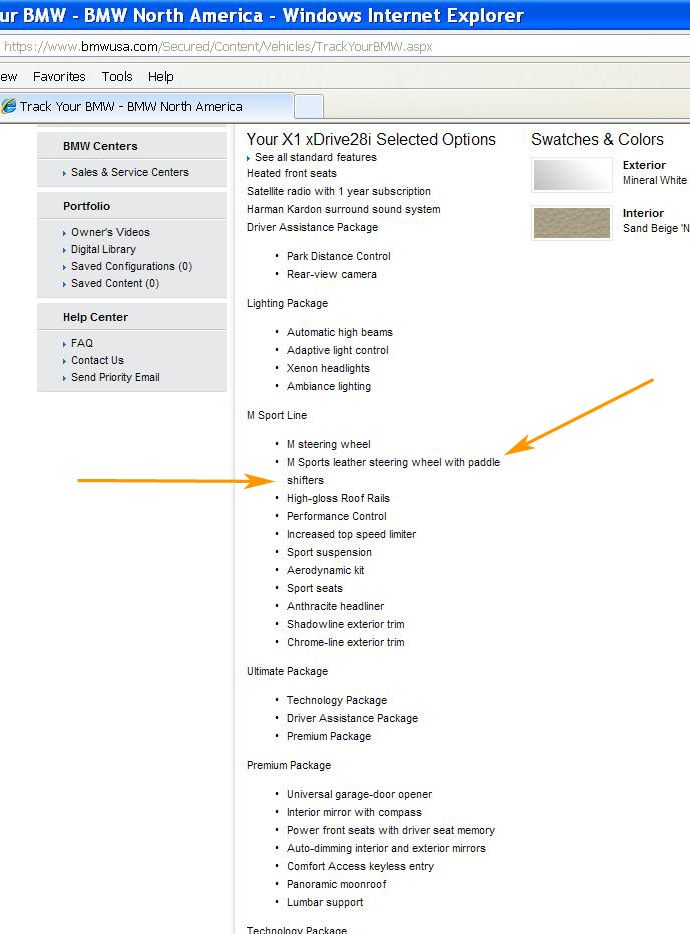 __________________
HaveBulldogWillTravel
English Bulldog Rescue
Recover
Rehab
Rehome
Rewarding
'13 X1 xDrive28i, Min. White, Sand, UP, LP, M-Sport, HK, Heated Seats, Satellite
Cross Bars
Trailer Hitch
Arrived 12-4-12 without shift paddles...Dang-it!
Oh well...shizz happens.