Lubricating Sun Shade?
---
This is actually on the E38 but the systems are basically the same as far as I know.

The shade went down and wouldn't come back up again. I can hear the relay for the motor when I press the switch, but no movement. The motor was not trying to run from what I could hear. After having the battery disconnected for a bit tracing down a current draw (I tried the sun shade again, and it popped up. Movement was a little jumpy, though.

So, I think some plastic is binding in bad spots and needs to be lubricated. I've left it in the up position so I can access it. Does anyone have instructions for where to lube the mechanisms, and is white lithium grease fine with these plastics?

Thanks!
__________________
Chad // 2001 BMW 740i M-Sport // 2002 Lexus LX470 // 2000 BMW 540i Sport //
// 1995 BMW 540i/6 Sport // 2000 Kawasaki Concours 1000 //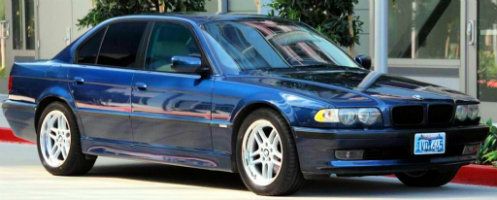 Quote:
Originally Posted by petriej
Pain will waken you. I pluck nose hairs to get a blast of adrenaline.