Complete Guide to Inpa I mean complete
---
Stuff you need
Windows XP
EasyBCD 2.2
Inpainstallation CD INPA
Adobe Reader
Imgburn
Windows 7 recovery CD
OBD.ini
FTDI drivers

Part 1. Installation of windows Xp
Make sure you have Partitioned your hard drive before you start
Step One
Put the Disc you made by using ImgBurn
Step 2
Upon Start Up hit F12 and choose CD Drive
Step 3
Select the empty partition
Step 4
Install Windows

Right about now you are thinking you're screwed because you can't boot to windows 7 anymore but now install EasyBCD 2.2 and you can edit the boot menu for dual boot. Try to boot into windows 7 you realize that it the boot path is corrupt and it won't boot. So insert the recovery CD it will do its magic and now you can Dual boot into Windows 7 or windows XP

Part 2 Installation of INPA
Step 1
Install INPA. What is very important is that you only install the first 2 check marks! I will get back to this but you must do this!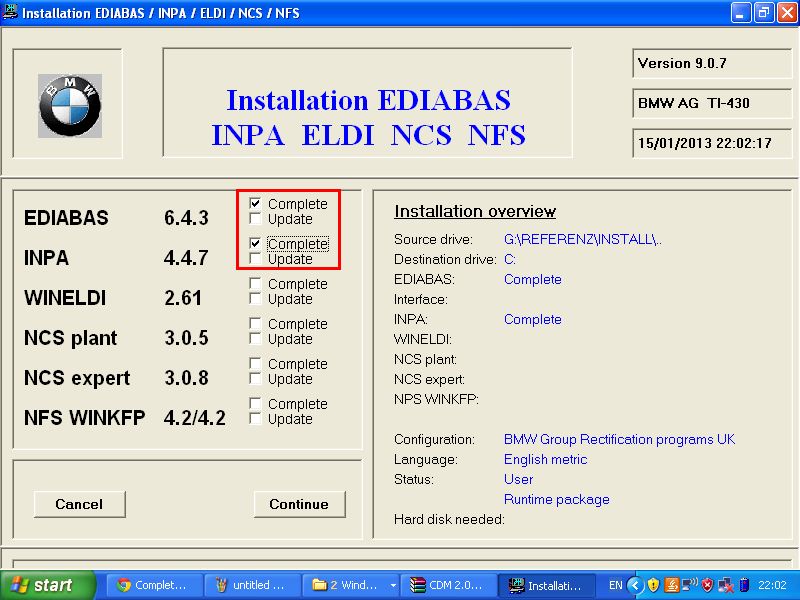 Step 2
Change the Path Be careful double check whether windows xp is C drive or D drive this tricked me up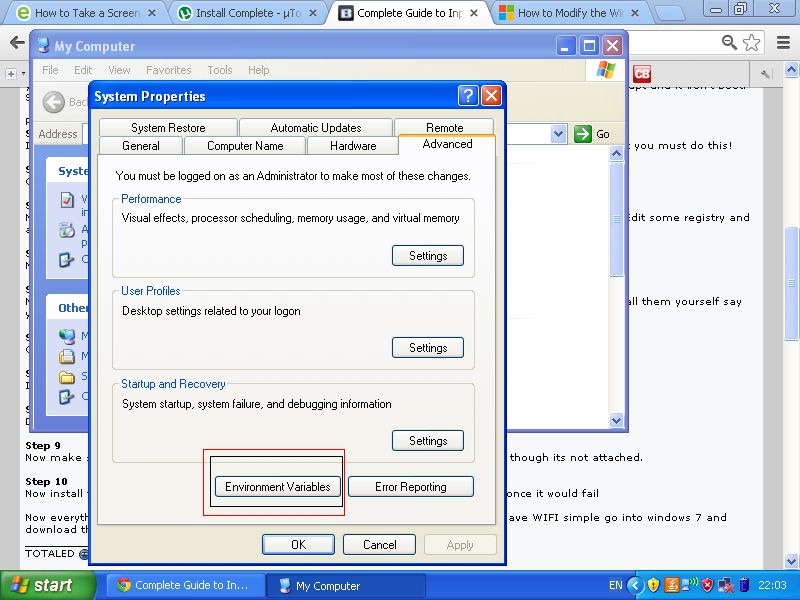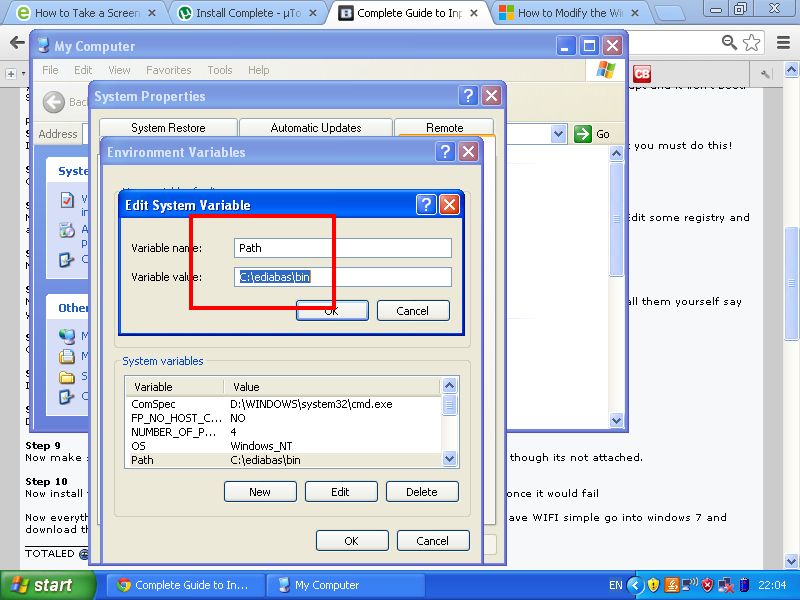 Step 3
Now Run OBD and you will realize that some have the same values so you have to go into the registry and Edit some registry and also add some.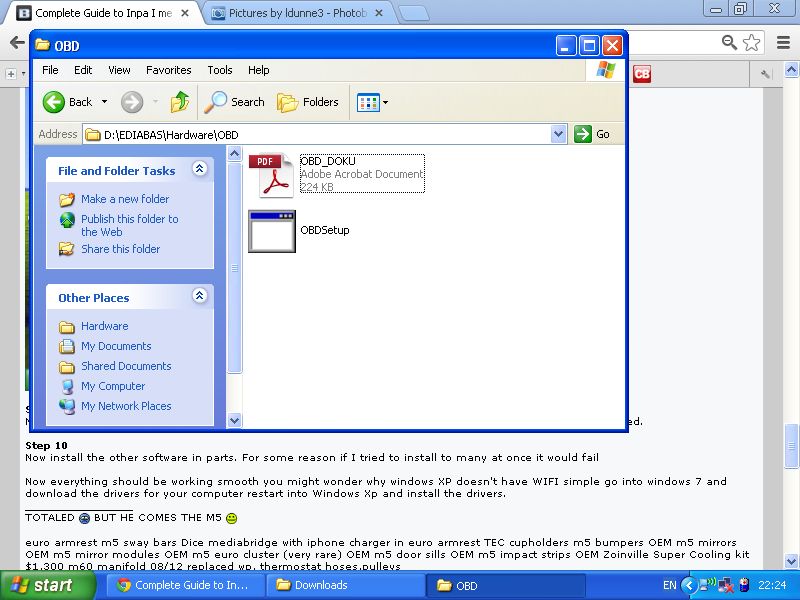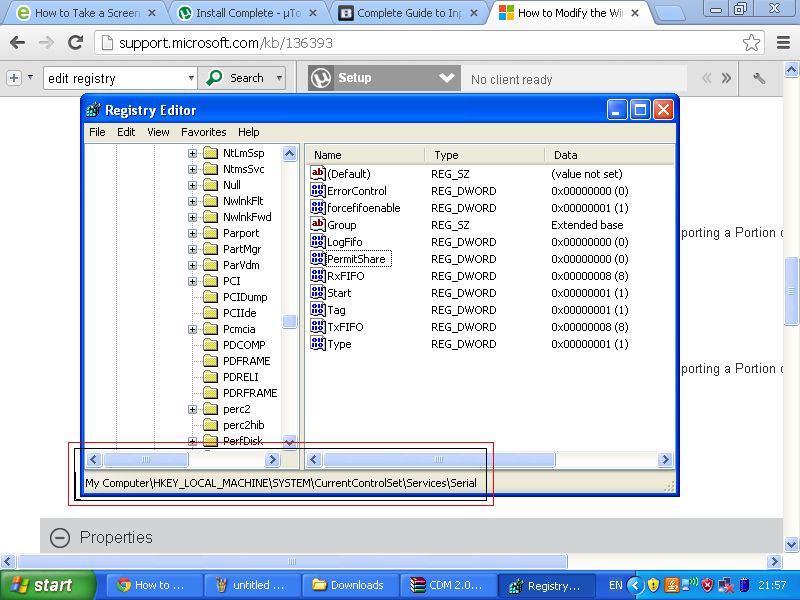 Step 4
Now you have to install the FTDI drivers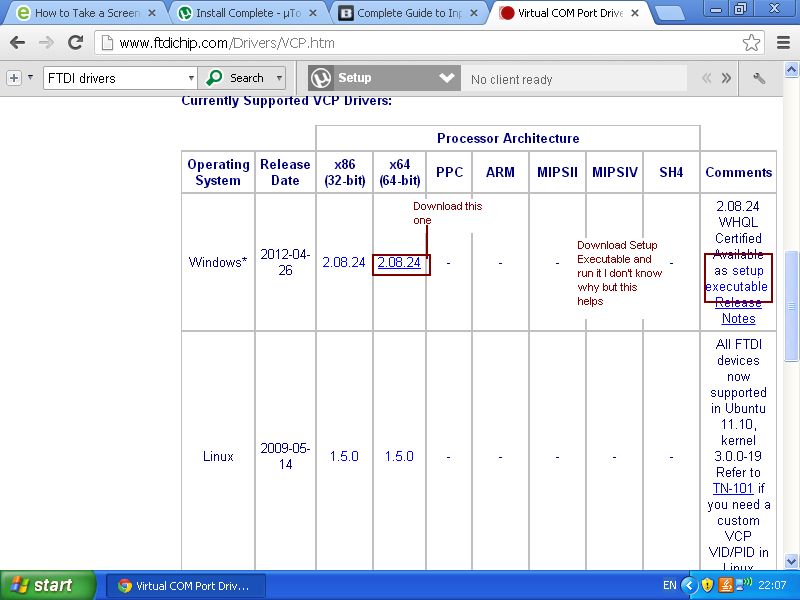 Step 5
Now Attach your K+DCAN OBD2 adapter your computer won't find any drivers So it will ask if you want to install them yourself say yes.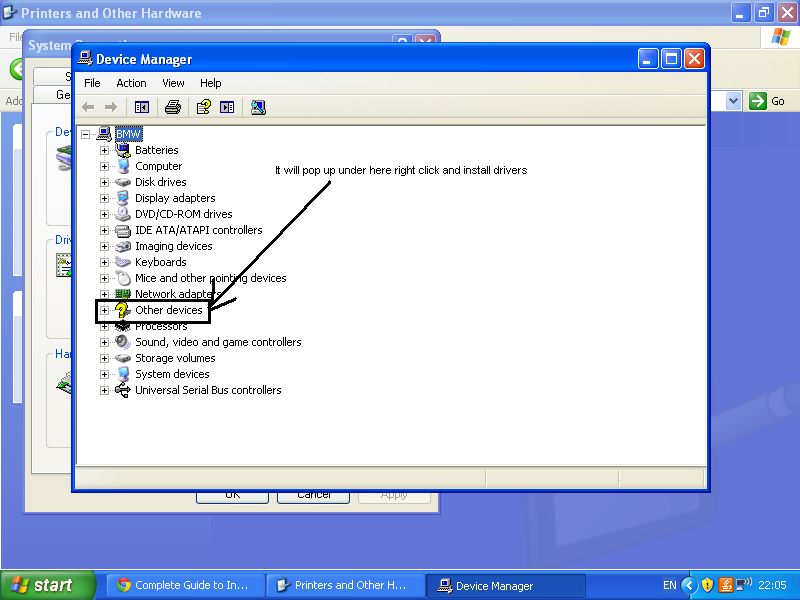 Step 6
Choose it yourself and find FTDI Port.cat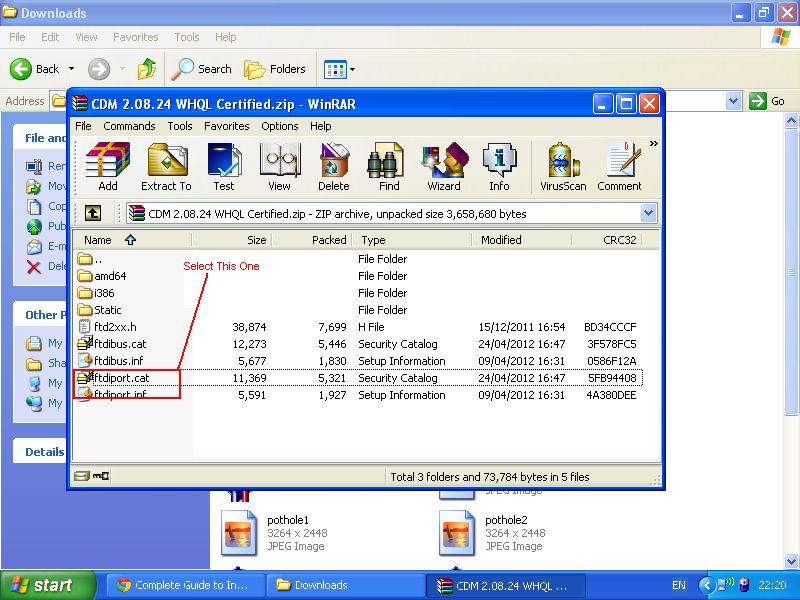 Step 7
It should pop up under the device Manager as COMx go into the properties and change it to COM1

Step 8
Download OBD.INI, This is major and you need to put it in Windows Folder



Step 9
Now make sure it works when you attach the OBD2 USB, Inpa will say Ignition on even though its not attached.

Step 10
Now install the other software in parts. For some reason if I tried to install to many at once it would fail

Now everything should be working smooth you might wonder why windows XP doesn't have WIFI simple go into windows 7 and download the drivers for your computer restart into Windows Xp and install the drivers.
__________________

---
Last edited by hh3uunp; 01-15-2013 at

07:27 PM

.