01-17-2013, 11:19 PM
Past Sponsor

Location: Columbia, South Carolina / Miami, Florida

Join Date: Jun 2012

Posts: 88

Mein Auto: Suzuki GSX-R
D2Forged BMW 650i Gran Coupe | CV15 Killin it!
---
D2FORGED has done exquisite work on BMW's latest luxury vehicle, the
BMW 650i Gran Coupe. Styled as a direct competitor to Mercedes-Benz's
CLS, the Gran Coupe is proving to be the highly coveted vehicle for
2013.

As always with D2FORGED their work on brand new, highly sought after
cars is ahead ofbthe competition and nothing short of spectacular.

Their latest creation is called the D2FORGED CV15 and it's a brand new
design for 2013. The intricate details the spoke machining and faceting
separate it from any other wheel on that market.

Although this particular set was constructed in a deep concave
configuration, D2FORGED offers all their wheel styles, old & new in a
plethora of configurations and pricepoints. From the entry level FMS
Series with its classic straight face profile and deep lip, to the
monoblock forged MB Series any spoke design and can be tailored to the
individual customers needs!

Result? In laymans terms, "They killed it!". Simple, yet elegant,
sporty yet luxurious, its a prime example of wheels as jewelry for this
car!

This setup is done with 22×9.0 – 2.0 inch lip – Shallow Concave fronts and
22×10.5 – 5.0 inch lip – Deep Concave rears, perfectly matched and with
perfect fitment in regards to the GranCoupe's lines and appearance.

Certified Hottest BMW Gran Coupe out there in our opinion!

D2FORGED CV15
BBC Center / Chrome Lip
Gloss Black Inner Finish
Hand Painted Red D2 Centercap Logo
22×9.0 – 2.0 inch lip – Shallow Concave
22×10.5 – 5.0 inch lip – Deep Concave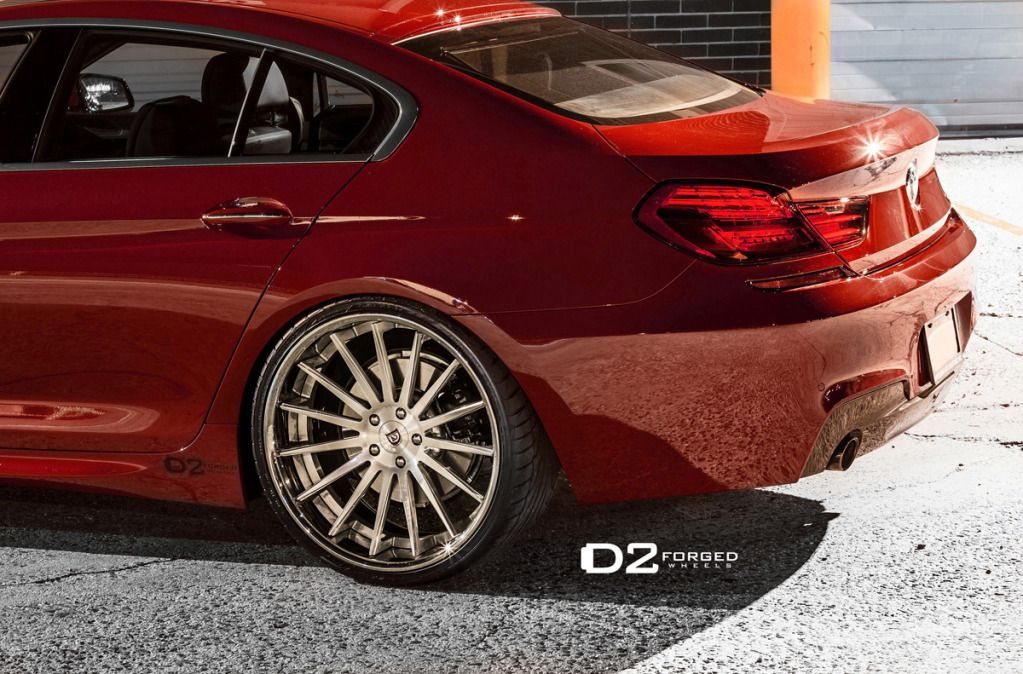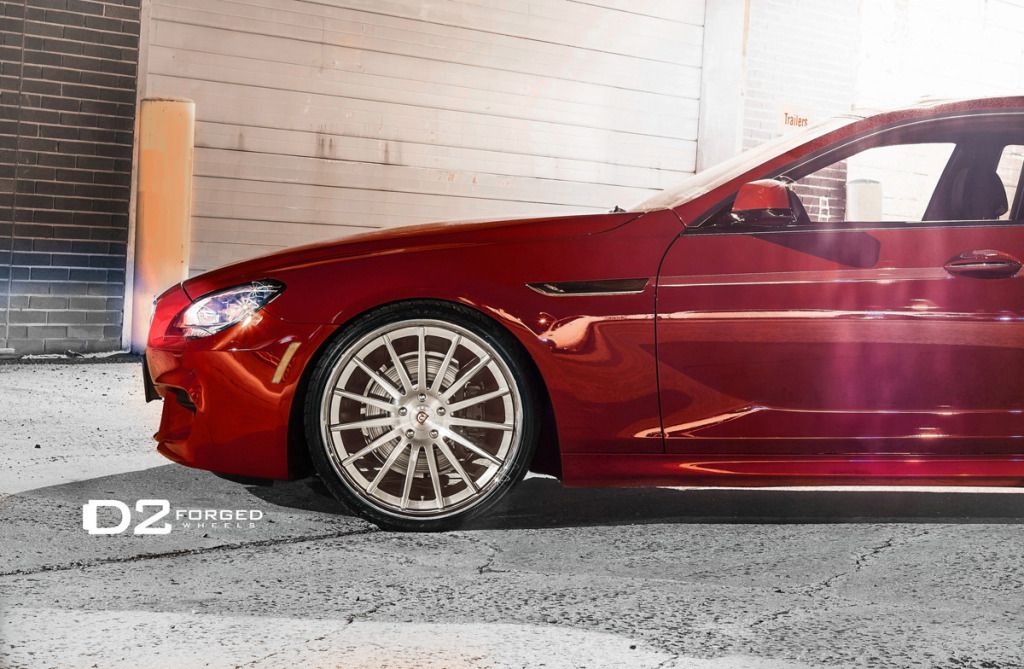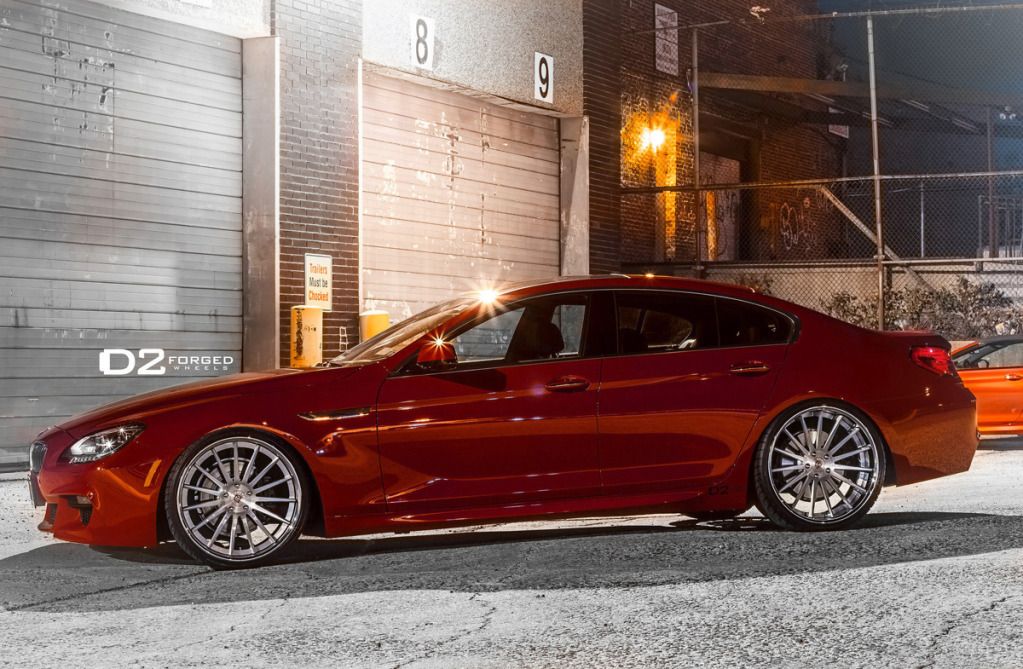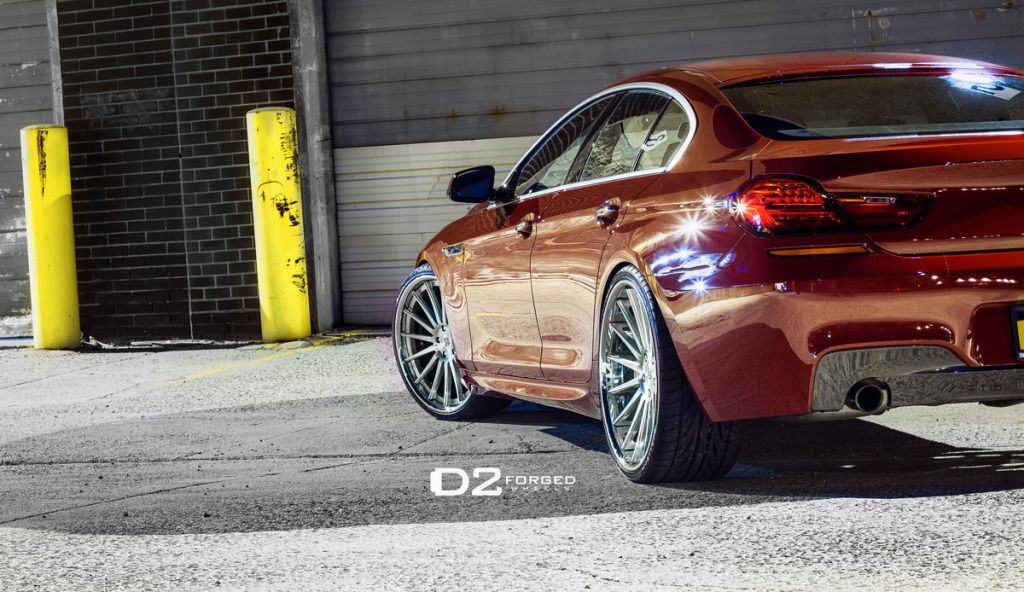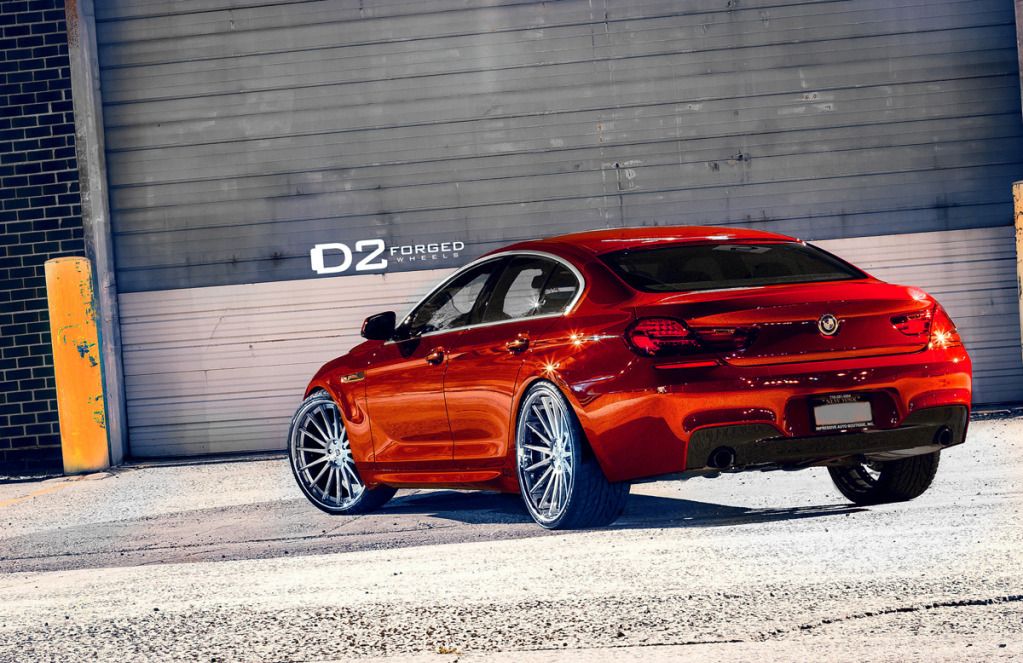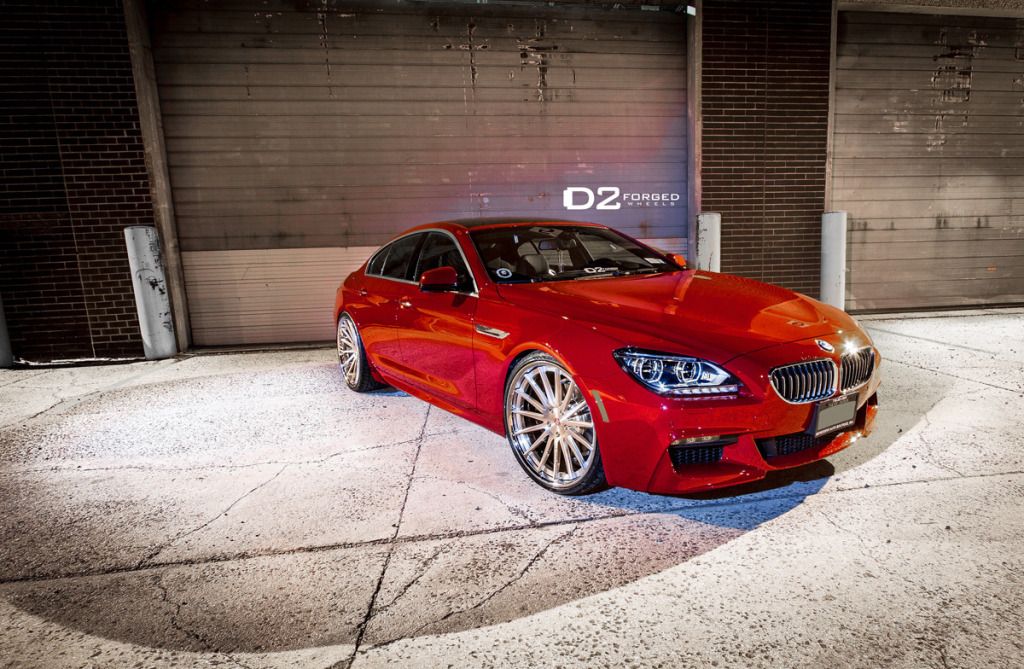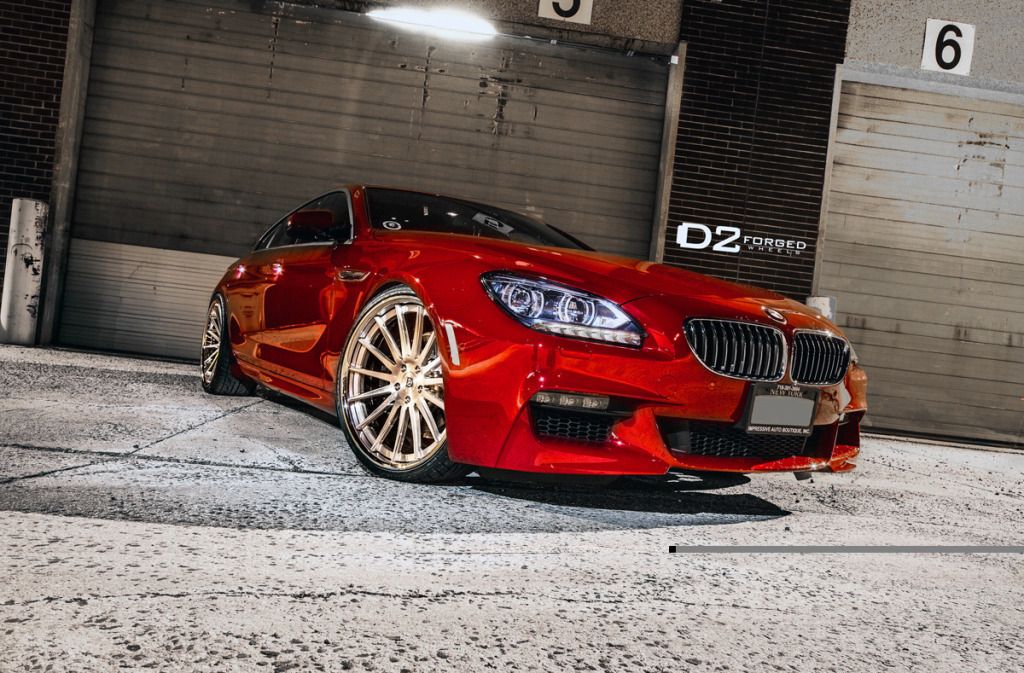 ---
Last edited by Corey@WB; 01-17-2013 at

11:21 PM

.