01-25-2013, 01:53 PM
Registered User

Location: Colorado

Join Date: Jan 2013

Posts: 10

Mein Auto: E24, E28
BMW 4 Corners Meet - Aug. 9, 2013
---
The 3rd annual BMW 4 Corners Meet is in the initial planning stages! After the success of last year, we hope to have much more participation. Right now, we are looking at getting attendees from out of state who are willing to take a road trip and join us at the event!





What is the event?
Well, that is a good question. A group of like minded auto enthusiasts who enjoy owning, driving, and meeting other people for a weekend of fun. People come to discuss their favorite BMW's and join in on a drive, photo shoot and other automotive festivities!
:chase:

Where is event?
In a small town in south western Colorado, near the 4 Corners region (where Colorado, Utah, Nevada, Arizona meet) called Pagosa Springs. This small mountain town sits right next to the Continental Divide, and one of the tallest mountain passes in Colorado. Located right in the middle of Durango, and Alamosa, the location serves perfectly as a central location for the 4 Corners region. Pagosa Springs is a great location to cater towards people that are interested in meeting some other BMW owners, but also want to have some fun hiking and exploring, or even soaking at the natural Hot Springs. There is something for everybody! :hitit:

What will we be doing??
Being that our host owns the hosting hotel and has connections with the town, we are lucky to have a few unique opportunities. One being a group dinner at the local Pagosa Brewery. Meet other people attending the weekend, and relax with drinks after the drive into town. We are planning to have the Brewery to ourselves for the night!!
The next morning, we are doing a mountain drive and photoshoot. Sitting right atop the Continental Divide, we have the perfect opportunity for pictures and photoshoots! On the pass itself, we will have a full ski area parking lot to use! Additionally, we are looking into planning a Time Speed Distance Rally. Attempt to drive a predetermined route in an allotted amount of time while maintaining a target average speed. The driver(s) closest to the target time, win! Prizes will be given out at the car show and BBQ in the evening.
Share your car and vote on your top 3 cars. Raffle could be included, along with giveaways, based on sponsorship.
Late Night, don't miss out on BMW Films: The Hire showing. Located in the bar, the 72***8243; Flatscreen works as a great display!
On Sunday, head on over to the Pagosa Hot Springs to rejuvenate in the Hot Springs before the trip back home. The local Hot Springs has many tubs with varying temperatures, and will offer a discounted rate for groups of 15 or more.


When is it?
We are currently in the planning stages for the event. The BMW 4 Corners Meet is the BMW event for the Rocky Mountain region and will occur August 9, 2013


Sponsorship:
Right now we are getting together sponsors and logo designs, along with brainstorming what activities to include, along with a t shirt design.
All sponsors will be posted on our website, along with a logo that will be placed on all of the event t shirts.
Please let me know if anybody is willing to help in any way-- I'm open to new ideas for the upcoming event! I know it is 6 months away, but that gives us time to plan activities accordingly!!


Additional Info:
Last years event was a success, and the only thing we wanted to improve was representation from more states, along with more attendance!
I am sure that everybody who went last year is willing to go again this year, along with spreading the new about this great BMW event. The best part-- no registration necessary to attend! Come and join other enthusiasts for a great weekend in a great mountain town.
Our very own Neel M3, will be accommodating us at a discounted rate , not to mention the hotel will be freshly renovated :hitler:

Last Year:
Here is a hint of the event last year: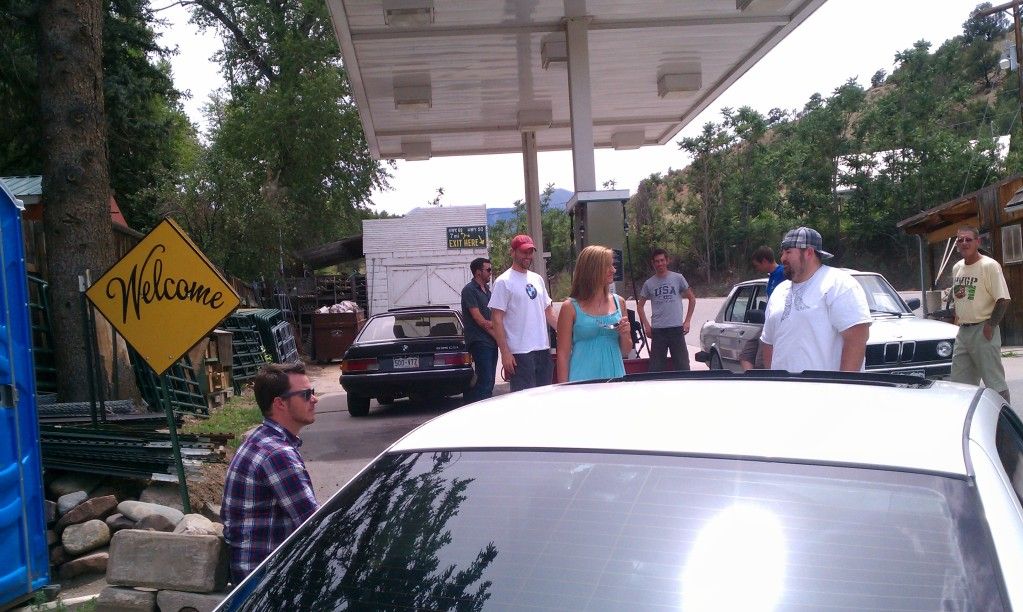 Feel free to look around on our website.

http://www.Drive4Corners.com



If you have any questions or are interested in more information or in helpin out in anyway, feel free to message me directly:

info@drive4corners.com
Don't forget to add your name to the attendees list, either! We will see you there :cool
http://drive4corners.com/?page_id=334


E28 M5
E23 745i
E28 533i
E36 M3
E12 530i
E46
E34 M5
M5
X5
635CSI
E30 325iX
e28 535i, maybe e36 m3
M3 sedan
E38 740i Shorty Sporty
E36 M3
E36 325i sedan
1989 E30 IX Coupe
3.0CS
2800CS
E30 Convertible
---
Last edited by tschultz; 01-29-2013 at

01:19 PM

.