01-27-2013, 02:29 PM
Beemin' in my Bimmer ;-)

Location: Tampa Bay

Join Date: Mar 2005

Posts: 3,585

Mein Auto: F30 335i MSpt- Mus GT 5.0
I met Woodswatchco and his new EBII M Sport
---
"Woodsy," if he doesn't mind me abbreviating his handle, was kind enough to make the drive up to my small town to show me his new F30 M Sport today. A good excuse to knock off some of those break in miles when you have the chance, right? It was nice to meet a fellow fester, especially someone as nice as Woodsy. As we talked we came to find out that we actually grew up in the same town on the other side of The Bay. That's TAMPA BAY to all you guys in San Francisco. Our paths never crossed there as my years in the old town probably transpired a couple of decades before his. Anyway, since his car is the same exterior color as the one we have ordered, I was really looking forward to having a good look at it. I can tell you that I am not disappointed at all at this color when seen live. It's absolutely beautiful.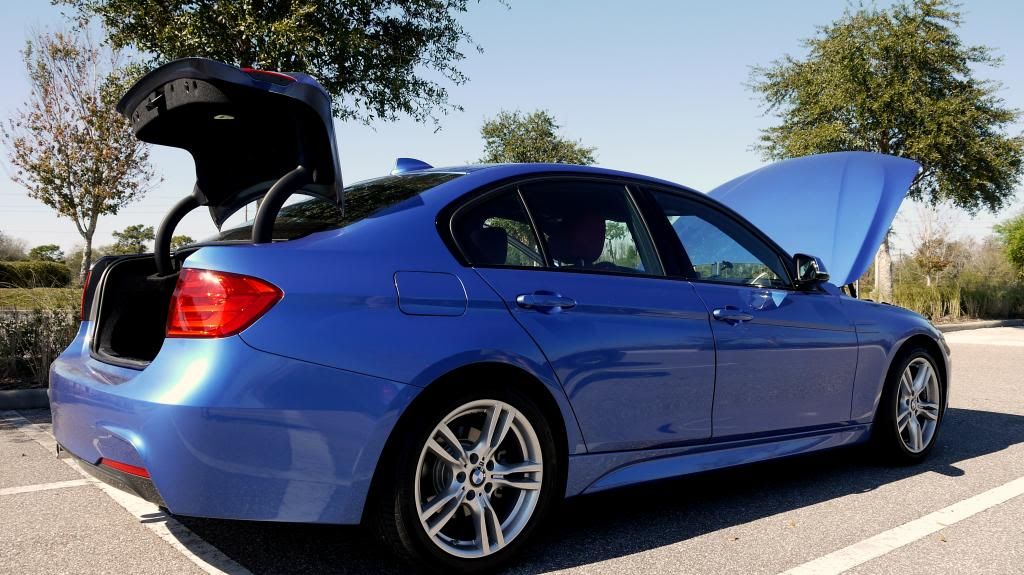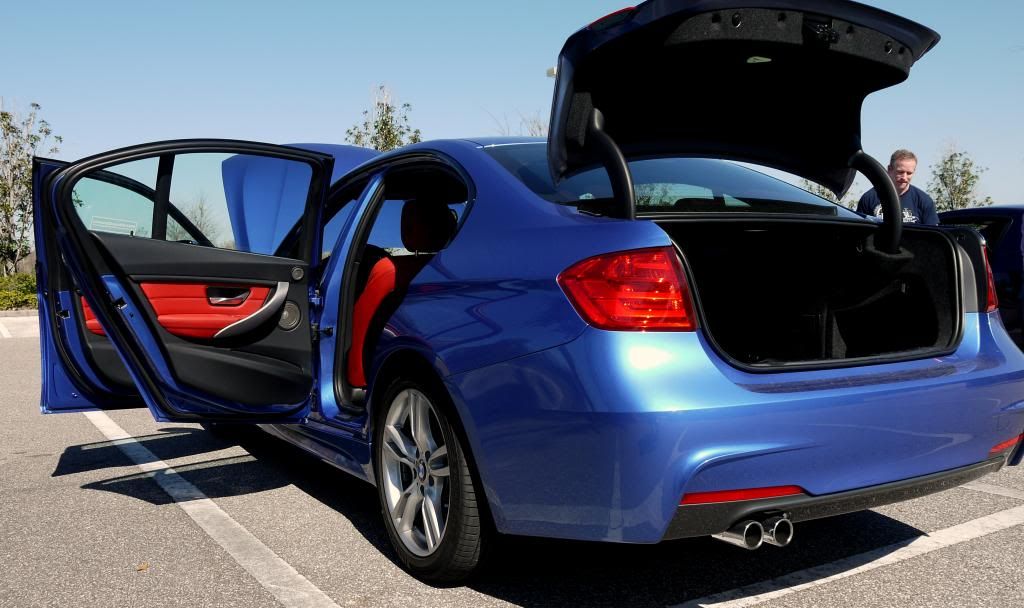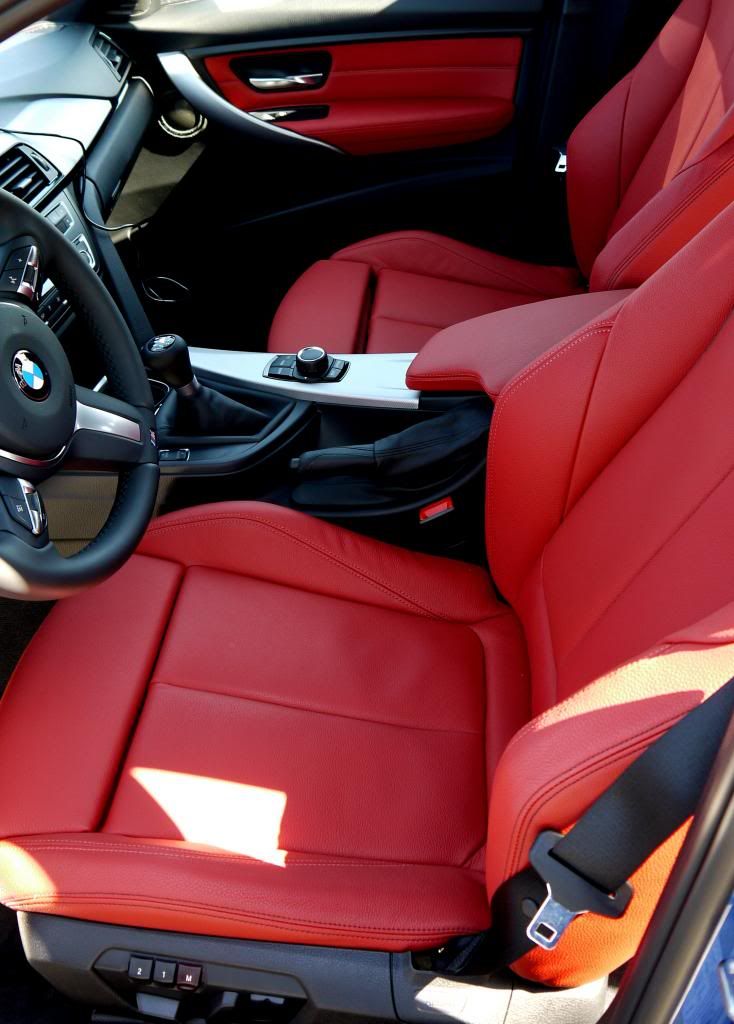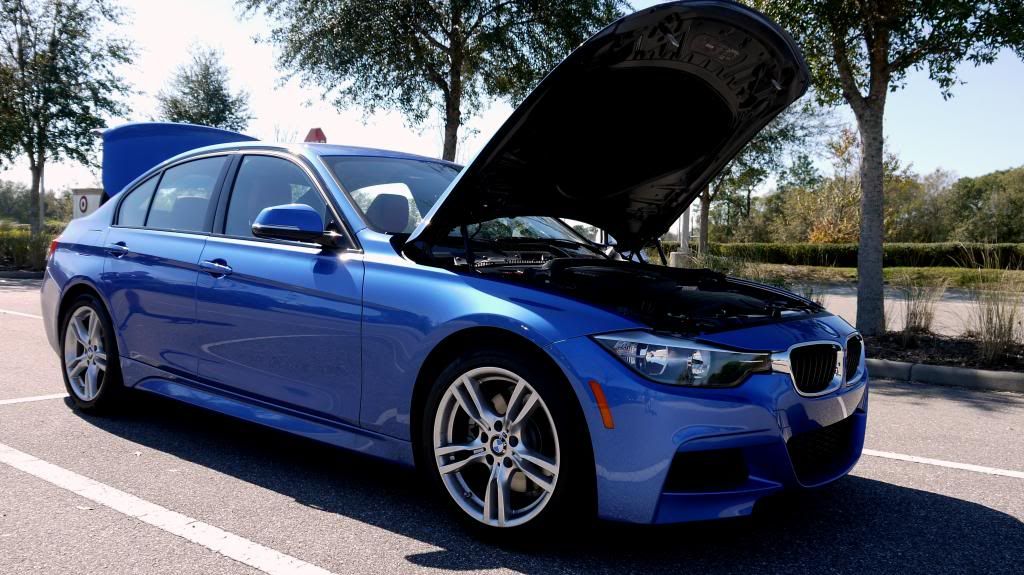 In case you're wondering, I'm the fat old guy on the right, Woodsy is the young, lean, driving machine on the left.

By the way Woodsy, thanks for showing me your beautiful car today. It was great meeting you and seeing your new car.

If the photos don't appear let me know and I'll give it a retry. I don't post photos very often and I seem to be hit or miss about it. mdsbuc
__________________
.
Good judgment comes from experience, and a lot of that comes from bad judgment.
Will Rogers
2013 335i M Sport- EBII / BLACK / Dk Walnut
Pkgs-
Prem/ DHP/ Tech/ DA/DA+
Opts-
8Sprt AT/ Htd FS/ HK/ Hi Bm Asst/ 403 19" w/perf
ED#2-04/23/13-
Photos:
https://picasaweb.google.com/mdsbuc/...eat=directlink
ED#1-10/10/05-
Photos:
https://picasaweb.google.com/mdsbuc/...eat=directlink