Broken rear spring, Removing rear shelf to get to strut
---
Ok i've finally found whats been making the noise at the rear suspension the last 2 days: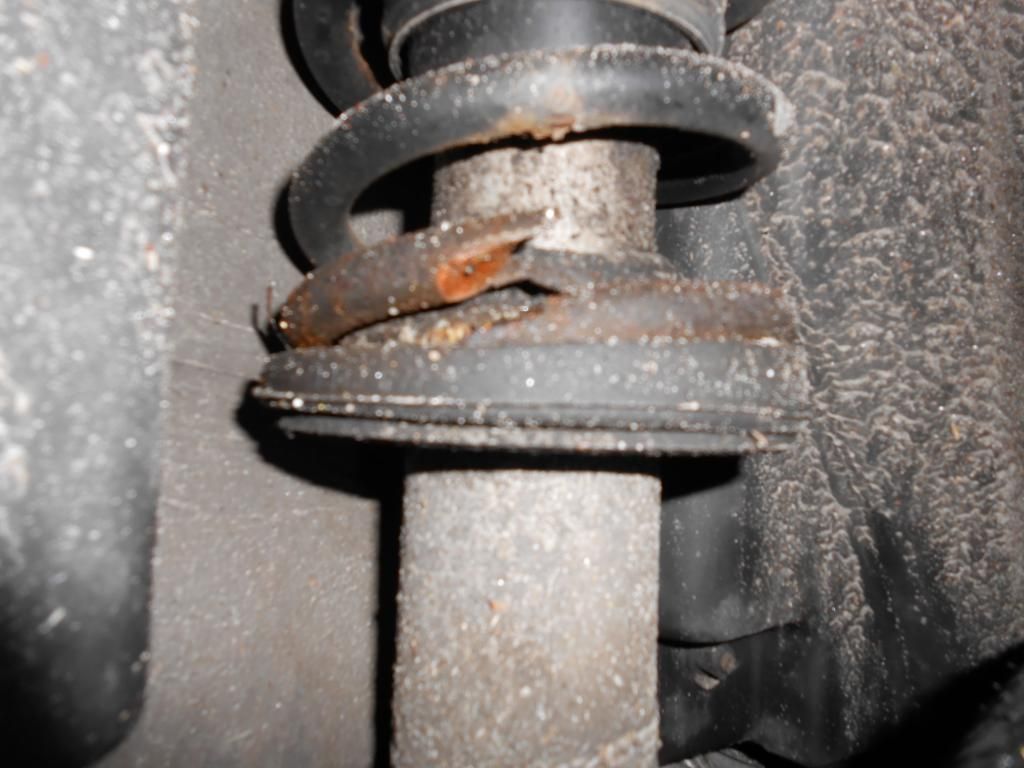 I changed the other side over last year and the time has obviously come to do the offside as well. Such a **** to do though. Gonna be a long day to fix it...


However I am also having pretty severe shuddering throughout the entire car. Passenger seat shakes a lot! Also steering wheel shakes quite a bit. This happens most between 70 and 80 km an hour +/- 45-50MPH.

I've checked all bushings, pulled on every piece and can't really fault anything.
Ballanced all wheels again, changed rear wheels to front, tried a different set of rims. Doing this changes nothing.
I did a full allignment front and rear about 3 weeks back because I placed new track rods. This didn't change anything either.

I really can't imagine a broken spring (bottom coil) is causing this much shaking.

Anyone ideas?

thanks
---
Last edited by Reuvers; 02-01-2013 at

03:25 AM

.