02-14-2013, 07:29 PM
warlord with a mom-mobile

Location: Reston Virginia

Join Date: Feb 2013

Posts: 59

Mein Auto: 2013 X3, 1997 C280 Sport
My new X3
---
Hi guys, just joined this forum.

Traded in my E53 X5 4.4i last week and got a new X3 28i. Arctic gray / black nevada / fineline wood, with:
- Cold Weather 1
- Convenience
- Premium
- Technology
- Premium sound

Here's a pic after some compulsive car washing activity on my part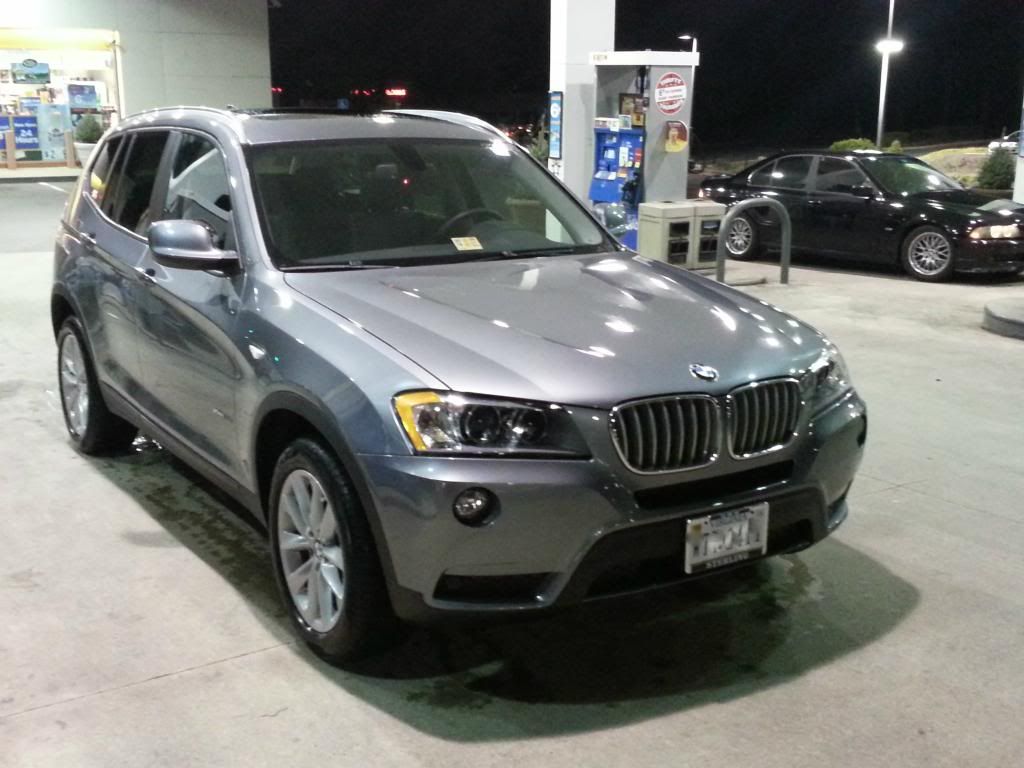 will take a some more pics this week

Really liking everything about this vehicle except the navigation and start/stop, and the unbelievable fact that the tech package is somewhat incompatible with Android, which has what, 70 % market share? They're kinda stuck in 2009 with their smartphone market assumptions, the iPhone fixation. Other than that, I love this thing.
---
Last edited by Hardrada; 02-14-2013 at

07:33 PM

.