New to the X-series family, the F85 X5M is a killer in disguise. Equipped with a twin turbo charged V8 pumping out 567 horsepower and 553 lb/ft torque, this all wheel drive beast can handle the road with absolute confidence.
To make the design of the F85 X5M stand out amongst it's competition, modifications can be applied to give the exterior of the F85 X5M a competitive edge. RW Carbon specializes in carbon fiber aero products to enhance the look of the F15 X5, F85 X5M, F16 X6, and F86 X6M.
This wrapped F85 BMW X5M has been enhanced with the following upgrades:
BMW F85 X5M/F86 X6M 3D Style Carbon Fiber Lip
BMW F85 X5M 3D Style Carbon Fiber Diffuser
Like all of our products, these items are hand crafted using genuine carbon fiber and completed with a high quality clearcoat for resistance from fading and discoloring. All parts are available in 2x2 carbon fiber weave designed to match other RW Carbon or BMW Performance parts you may have on your vehicle.
For any questions about these parts or any BMW carbon fiber products please PM me or visit our online store.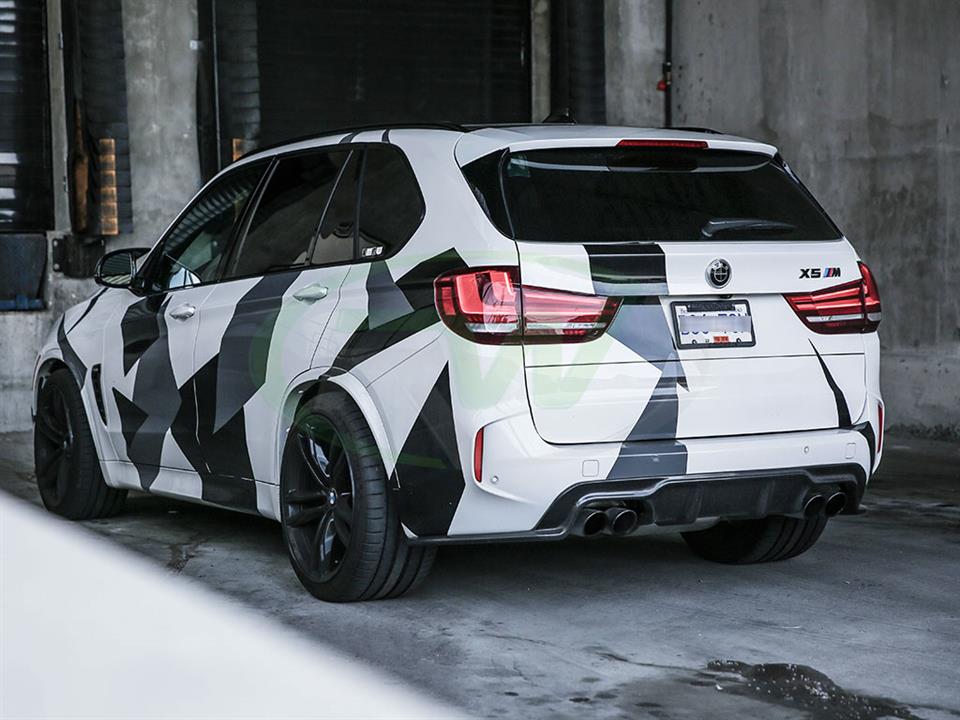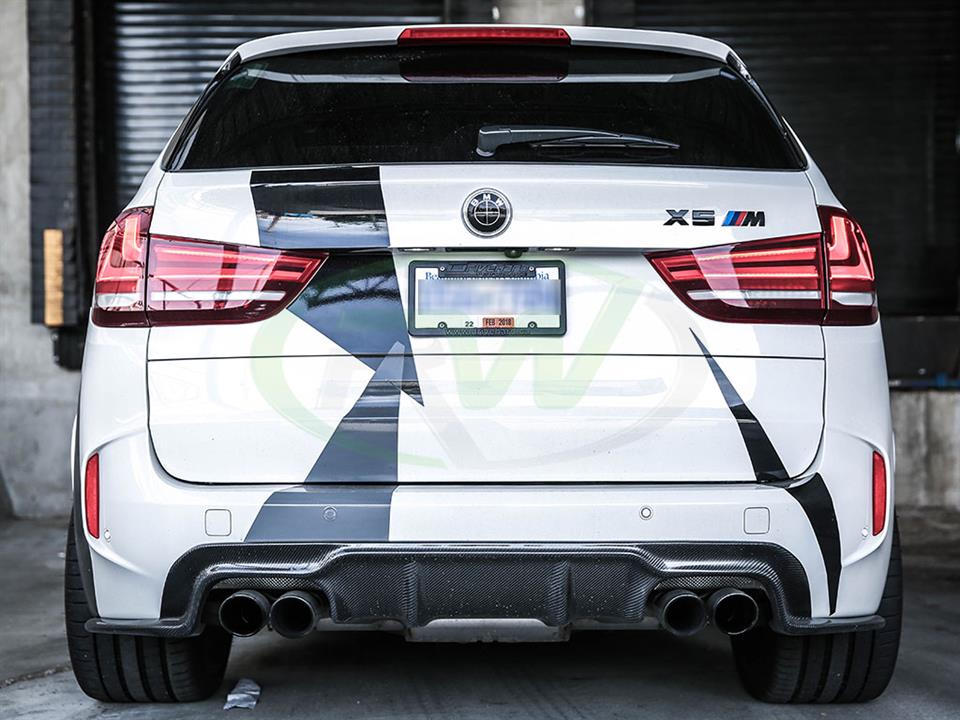 If you have any questions or comments about these RW Carbon Fiber parts used in this build please reach out to a CF expert at your local RW Carbon. Email me at
greg@rwcarbon.com
or give us a ring at 714.328.4406