08-15-2007, 11:41 AM
I Am The Machine

Location: Somewhere Between The Valley & The Bay

Join Date: Apr 2007

Posts: 19,987

Mein Auto: Dreier, Fünfer & Siebener
Quote:
Originally Posted by
Vornado
Your death grip of the English language leaves me speechless. You are truly a force to be reckoned with.


Vornado, if you ever actually figure out what the fuuck this tool is attempting to say, feel free to enlighten me.....
__________________
Chad // 2001 BMW 740i M-Sport // 2002 Lexus LX470 // 2000 BMW 540i Sport //
// 1995 BMW 540i/6 Sport // 2000 Kawasaki Concours 1000 //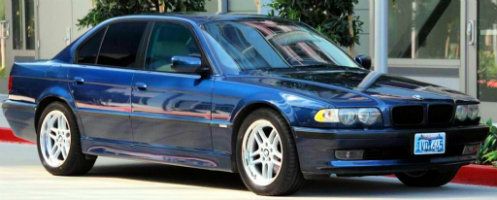 Quote:
Originally Posted by petriej
Pain will waken you. I pluck nose hairs to get a blast of adrenaline.