08-24-2007, 02:34 AM
Officially Welcomed to the 'Fest

Location: Blackwood, NJ
Huge Fall BMW Event presented by DiSTiNCTiVE iMAGE
---
Well it's about that time. It's time to start putting together my next big event. This will be Distinctive Image's fall event. For those of you who missed our spring meet here are some links to video footage.




We had about 75 cars attend. Basically, it's a 2-3 hour meet, with a 45 - 60 minute cruise, and then we will end somewhere we can all eat. I would love to have close to 200 cars this time if we can. Last time I had a list of 200 people interested, but only 75 cars showed. Hopefully this time will be an even better turn out. Here is the basic information of the event, and I will add more information as time goes.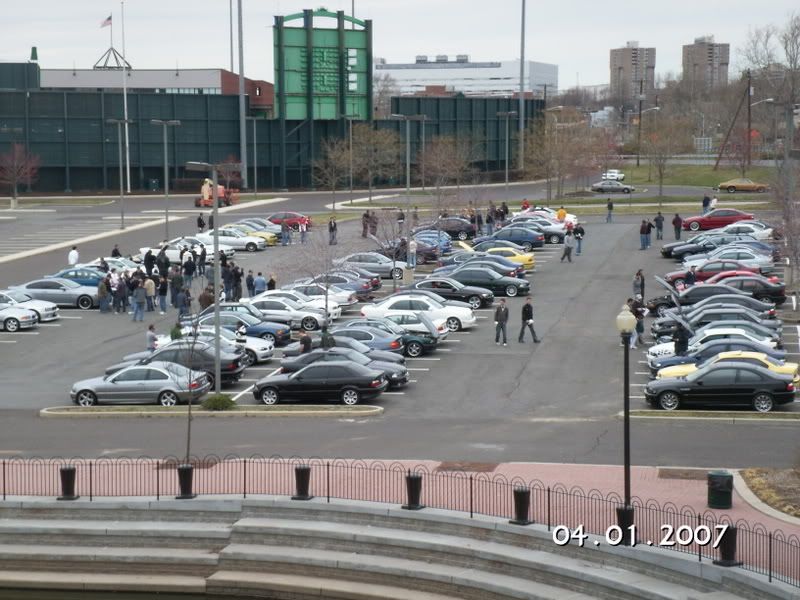 Place:
Mercer County Waterfront Park / Lamberton Park
One Thunder Road
Trenton, NJ 08611

General directions to the park will be given, and also directions for the cruise.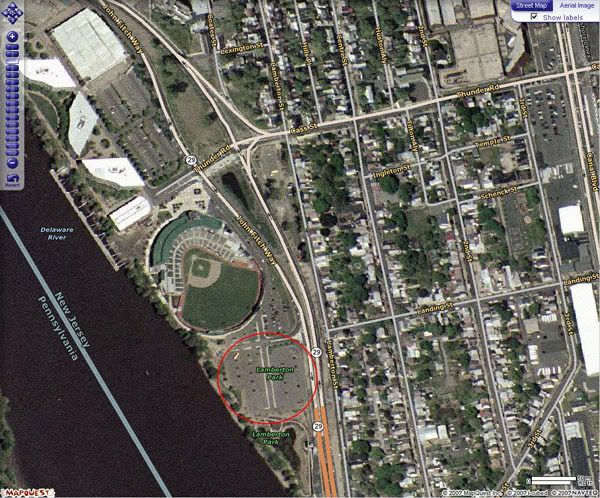 Date:
October 14, 2007

Time:
12pm - 2 or 3pm at the Waterfront, cruise, and then food. It will be an all afternoon / evening thing by the time all is said and done.

As I stated before, I will keep everyone updated. Please let me know if you are interested and I will update the list. If you know anyone that owns a BMW feel free to invite them as well, but let me know so I can still keep a count. I would like to also have assigned parking this time around so that photos look good and cars are easier to find. Anyway, hope to see you there!

List of attendees:

1 PiNKFL2511 Blue 99 328i
2 Mainstray (m3forum) Silver 01 M3
3 Bimmabwoy (bimmerforums) Blue 03 325i
4 Nat (bimmerforums) Grey 94 325is
5 Surfnsand1 (bimmerforums) 99 M Roadster
6 Mad Machine (bimmerforums) Red 318ti
7 Amancuso (bimmerforums) Blue 97 328ic
8 Fastmaxxcooper (bimmerforums) 04 325ci
99 5325i (bimmerforums) Silver 95 325ic
10 Mstngcobr761 (bimmerforums) Red 97 M3
11 Dblaze (e46fanatics) Green 01 325ci
12 Custom3 (e46fanatics) Red 01 330ci
13 Savio1 (e46fanatics) 325ci
14 MR330 (e46fanatics) Blue 02 330ci
15 Itzphong (e46fanatics) 01 330cic
16 Msuka (e46fanatics) Blue 02 325i
17 Tblue3cibm (e46fanatics) Blue 00 328ci
18 Wilc (e46fanatics) Blue 03 330ci
19 Openskye (e46fanatics) White 07 A3 (Nice Girl) Only non-bimmer ***61514;
20 Major04 (e46fanatics) Blue 02 330ci
21 SympleTruth316 (e46fanatics) Black 01 325it
22 Simple1 (e90post) Blue 06 335i
23 HyperM3 (e90post) 07 335i or 97 s/c M3
24 Mesier1111 (e90post) Silver 07 335i
25 ALPINE6SPD (e90post) White 06 330i
26 Calvinf1 (m3forum) Red 03 M3
27 Eltoro1968 (m3forum) Black 05 M3
__________________