Yes, your wires in your switch are probably just crossed. Shouldn't be a big deal to fix at all. My moms van has a similar fun problem, the cruise ctrl is integrated in the wiper and turn signal stalk, and when the c/c is activated, turning on the left blinker (but not the right one) cancels the c/c. Of course, the rear lights are so fcuked up its not even funny, but that's beside the point...lol.
Taking off your switch, you should be able to fix them real quick. Just tape over the parts that have most likely became exposed.
__________________
Chad // 2001 BMW 740i M-Sport // 2002 Lexus LX470 // 2000 BMW 540i Sport //
// 1995 BMW 540i/6 Sport // 2000 Kawasaki Concours 1000 //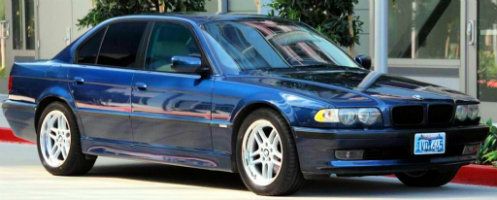 Quote:
Originally Posted by petriej
Pain will waken you. I pluck nose hairs to get a blast of adrenaline.