Great Price! BMW Motorsport BBS 18x10" Race Wheel Set
---
BBS R1C Motorsport Cast Flow Formed light weight race wheel as used on the F22 M235iR customer racing car. This is an 18x10.0" wheel with an ET24 offset and glossy black finish. Each wheel uses the BBS flow forming technology that creates a strong but light weight wheel - 22.8lbs. The M235iR used this wheel on the front and rear to create a square race wheel set. Not only is there more rubber to put power to the pavement (the race car uses 265/660R-18 racing slicks), but more tire in the front helps minimize understeer and improve turn-in grip. The same wheel size also allows you to rotate tires for better tire life. This is the standard bolt pattern and offset for most BMW M3 models but for the F22 wider fenders flares, such as used on the M235iR, will be needed. The M235iR was set up to use 265/660R-18 racing slicks or a 265/35-18 tire. This wheel is very similar to the BBS R1C.

Click here for more info:
https://www.turnermotorsport.com/Car...alesrep=dugmar

Price is for a set of 4 race wheels.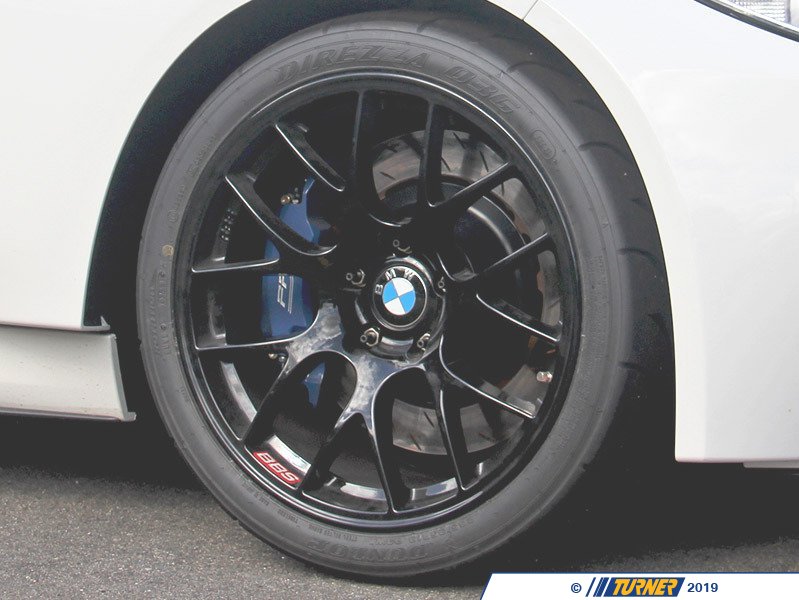 __________________
Doug Mahar
Turner Motorsport Sales
/ // Parts and Performance for BMWs
16 South Hunt Road
Amesbury, MA 01913
800-280-6966